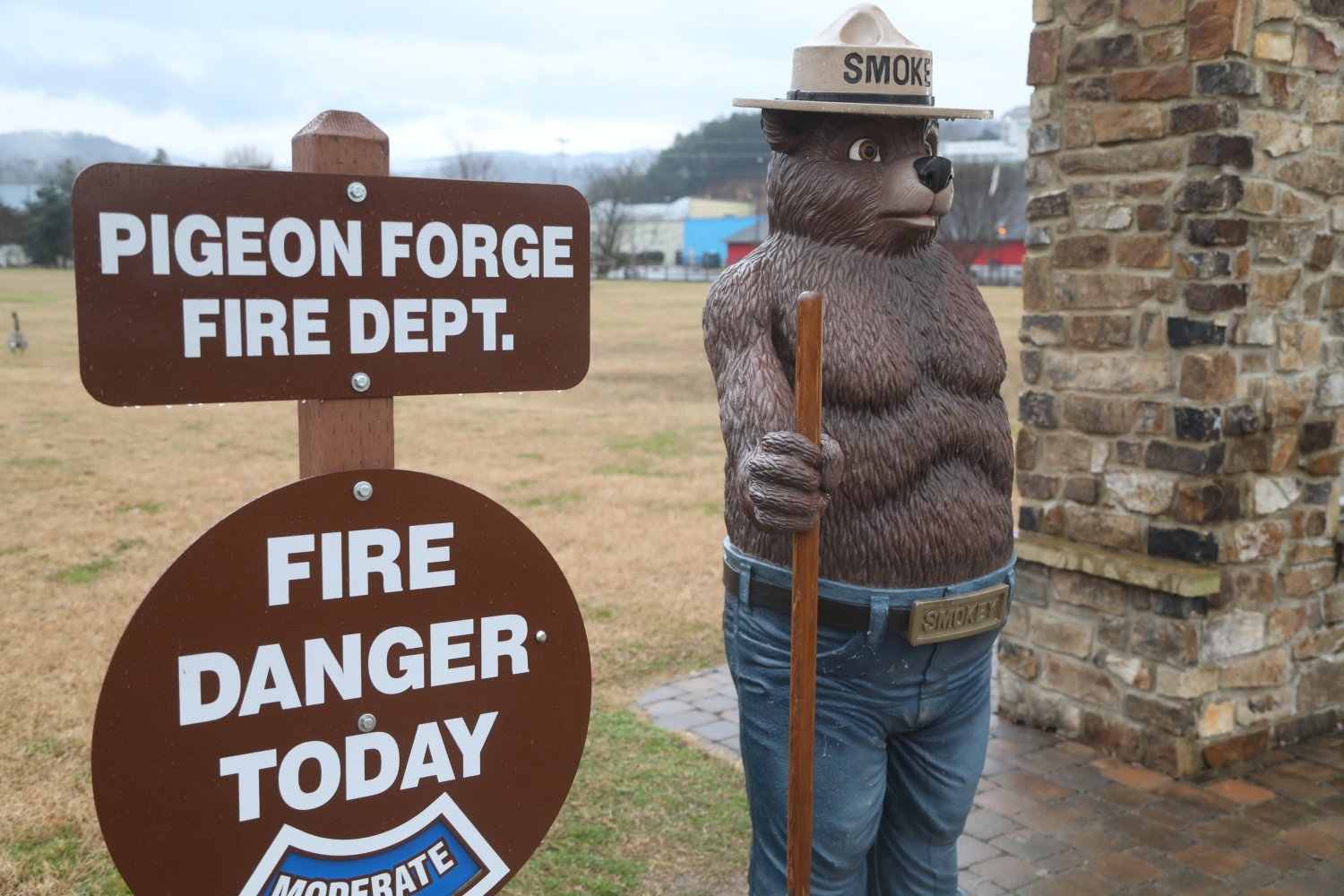 Tennessee is largely a rural state in the southern United States, well known for its country music and cuisine. The state's great natural beauty is evident in the popularity of the Smokey Mountain Range. Tennessee's mountains, woodlands, and caverns offer some of its most breathtaking landscapes. Nashville and Memphis get much of the attention in Tennessee as the two major metropolises.
Eastern Tennessee is home to many towns just a short drive from the state's most beautiful mountain ranges. There are about 520,000 acres of forested mountains there in the Great Smoky Mountains on the eastern border of Tennessee. Whether you're looking to find peace at a secluded mountain retreat or a bustling tourist town, this region has something for everyone. Here are some of the most spectacular mountain towns in Tennessee.
1. Gatlinburg
You can reach Gatlinburg from Knoxville airport in a seven-hour bus and taxi ride. It's a popular spot for travelers because it's close to the Smokey Mountain National Park's entrance. It offers breathtaking vistas of the Smoky Mountains and a resort-like atmosphere complete with stylish restaurants and shops. Ober Gatlinburg is a major ski and entertainment park located inside the town.
There are amazing Tennessee cabin rentals where you can stay and enjoy the view of smoky mountains. You can stay within the town and enjoy its local charm or surround yourself with the scents and sounds of the park with a mountain top cabin. Its proximity to the beautiful parkland and its breathtaking views make Gatlinburg a desirable spot to visit. Even though Gatlinburg is a popular tourist destination, with an aquarium and other entertainment venues found in a resort, the town's natural splendor remains undimmed.
2. Pigeon Forge
Pigeon Forge, which has inhabitants of only about 6,000, is a big tourist attraction for a town of its size. Tourists flock to this commercial town, which has a plethora of big-box stores and eateries to cater to their needs. Dollywood, a water park, theme park, and site devoted to country music legend Dolly Parton, who grew up in Tennessee, is one of the most significant reasons for its popularity.
The town of Pigeon Forge is indeed a popular stop on the road to the Great Smoky Mountains National Park, and it's easy to see why. To be exact, Pigeon Forge is a 20-minute drive from the Smoky Mountains. This location provides access to a wide range of enjoyable natural pursuits. You may go whitewater rafting, trekking, camping, and climbing. There are several lodges and cabins where you can rent equipment for these activities. Additionally, there are resorts, and visitors can find spectacular hotels in the area.
3. Sevierville
The town of Sevierville, Tennessee, is another excellent choice for exploring the Great Smoky Mountains. Sevierville is described as "your hometown in the Smokies" because it has a more residential atmosphere than Gatlinburg or Pigeon Forge. The Sevier County Courthouse, with its stunning clock tower and Dolly Parton monument in front, is a must-see in downtown Sevierville. Sevierville is increasingly becoming the place to go when it comes to dining out if you're looking for a real mountain town dining experience!
The Smoky Hill Deer Farm and Exotic Petting Wildlife park, Tennessee Shine Corporation, Forbidden Caverns, and Legacy Mountain Ziplines are just a few of the most popular destinations in Sevierville. One of the most popular attractions in the Smoky Mountains is the Apple Barn Village. Sevierville wouldn't be complete without a mention of the Apple Barn! At Applewood Farm Hotel, visitors can enjoy their handcrafted apple fritters, drink cider from the cider mill, or take home some of their renowned apple butter.
4. Townsend
To the northwest of the Smoky Mountains, Townsend is a little mountain village. Townsend is among the tiniest settlements in the Smoky Mountains. Only about 500 people live in this little enclave, which adds to its allure. "The Quiet Corner of the Smokies" is a common nickname given to this area. Townsend is a popular destination for hikers because of its proximity to the Great Smoky Mountains.
Townsend's spectacular mountain scenery and outdoor activities make up for its lack of shops and entertainment. The town has a laid-back vibe, ideal for a relaxing weekend in the woods or a strenuous mountain hike. As a result, Townsend has become a favorite destination for thrill-seekers and those who enjoy the great outdoors.
5. Cosby
The town of Cosby lies tucked away against the Smoky Mountains on the town's northern border. The Moonshine Center of the World is presently a town with slightly over 5,000 people. On Highway 321, you'll find Cosby. If you're looking for some quiet relaxation and a peaceful environment while taking in the splendor of the Great Smoky Mountains, this is the place for you.
The Appalachian Trail, which runs through Tennessee and neighboring North Carolina, may be seen from the less-traveled Foothills Parkway. Tourists to Cosby can take advantage of the area's proximity to the Great Smoky Mountains for a day of hiking. If you're planning to go on a camping trip or a long-distance hike, the Cosby Campground is an excellent starting point. Cosby is a great option if you want to avoid crowds while still taking in the stunning scenery of the Great Smoky Mountains.
6. Wears Valley
Hidden gem: Wears Valley is a beautiful mountain village off the Pigeon Forge Highway in Tennessee's Townsend area. Visitors can explore its Smoky Mountain Alpine Ride, Elvira's Cafe, and GSM Outfitters in Wears Valley. At the newly opened Wears Valley Food Truck Park, tourists can sample local fare while taking in live music and visual art. At the Metcalf Bottoms, Camp Site is a "hidden" entry to the Great Smoky Mountains, which offers stunning mountain views and a tranquil atmosphere.
Conclusion
You've learned about some of Tennessee's most beautiful mountain communities, and we know you're itching to visit. You won't have a problem seeing all of the communities in the White Mountains because they are all just a short distance away from one other. Families seeking non-stop fun will love Pigeon Forge and Gatlinburg, which offers stunning mountain scenery and a charming mountain town atmosphere. Townsend or Wears Valley, on the other hand, display a more quiet side of Smokies, making them ideal destinations for those looking to unwind and enjoy the scenery.