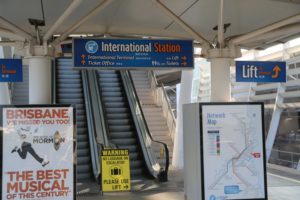 After traveling for much of the past 20 years, a passport has became a critical part of my travel identity. I remember the anticipation and excitement of when I first applied for a passport. I informed my parents that I would be going to Costa Rica as part of an extra curriculum educational trip related to a biology class at college – my first trip abroad. I did not yet have a passport and this was around when the Internet was still in its infancy.
For those who don't yet have a passport, now is a good time to think about traveling as borders continue to open for visitors. Don't yet have your passport? US Citizens are required to provide a "long form' (official" Certified Birth Certificate (not a short-form) when applying for a US passport for the first time. Now is the time to start preparing for travel later in the year or into 2022 – don't wait until the last minute. Government offices are still experiencing some delays in processing; anyone needing to prepare documents when applying for a new passport can benefit from using VRO, www.VitalRecordsOnline.com.
VRO makes obtaining important records easy including a birth certificate for passport and determining passport birth certificate requirements. One can also order marriage or death certificates using their services. This service obviously wasn't around when I was applying for my first passport. Using their services saves time – don't wait in line at the government office, start the application at your convenience, their forms are simplified and easy to use and all submissions are secure.
Now that you have decided to apply for a passport – the actual application for a new passport is fairly straight forward. One will need the following documents:
– a recent color photograph (typically can be made at a convenience store, post office or camera shop)
– payment to the U.S. Department of State in the form of a personal check or money order (amount depends on if ordering normal processing or rush processing)
– id including your birth certificate, a photocopy of the id and various forms to be signed and notarized
And how long can you expect to wait after submitting everything? During normal times, new passports can take up to 6 weeks to be issued – although this can be expedited for a higher fee if in a hurry.
And note that its best to renew your passport before it expires – if you wait until after your passport has expired then you will need to apply for a new passport. In any case, a passport is your ticket to see the rest of the world – and while it perhaps sounds cliché, travel truly broadens one's perspective of the planet.
Apply for, or renew your passport today!