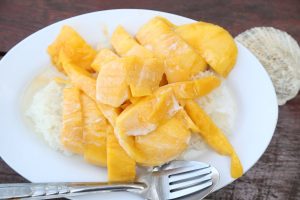 Each year, a huge number of people pack their bags and head for foreign shores in search of fulfilling a lifelong dream to move abroad. Whether you're seeking the vibrancy of a foreign city, retreating to the tranquil wiles of the Italian countryside, or fleeing the grey skies in search of a beach to call home, moving abroad can be a real adventure.
Settling into life in a new place isn't always a quick transition. With different customs and cultures, the process of turning yourself from an expat into a local can sometimes take a little time. Here are a few things which will be different when you land.
Taking on the cuisine
When you're on holiday, the food is often a highlight. When you move abroad, though, you're unlikely to be eating out so you're going to need to cook with some local ingredients. It's worth acquainting yourself with an expat's guide to Thai food before you go, just to be sure that you aren't overwhelmed when you show up at your local market on that first Monday morning.
Learning the language
While restaurant staff and hotel receptionists around the world are generally great English speakers, the same standard of conversation can't usually be held in every corner of every country. When you move to a new country, it's essential that you learn to speak the local language. Not only will this ensure you can communicate effectively with everyone, but it will prove to them that you're making an effort to integrate yourself into their community.
Mixing with the locals
It is easy for expats to find one another, and to create communities of their own. While this can be a pleasure at times, particularly for those seeking a quiet retirement, expats should always make an effort to become a part of the local society by mixing with the locals.
Mixing with the local people is the best way for you to get the most from the culture of a new place. It can also bring something positive to the community.
Home comforts
Everyone gets homesick from time to time, even when you're living the dream on a tranquil tropical island. If you're heading abroad for a long period of time, it's worth doing something to deal with the homesickness when it comes. Small home comforts can often make you feel better, such as food or perhaps a little music from your native land.