If your idea of summer vacation is to enjoy pleasant temperatures in favor of extremely hot weather, then going to Europe in July is a good idea. During this time, you could take part in various festivals and events held across the continent. From the Belgian province of Genk to Slovenia's capital of Ljubljana and the gorgeous city of Munich, there is definitely a lot to explore and discover in Europe this summer.
1. Genk
Genk is a famous tourist city in Belgium that's known for its annual events and festivals including grand fireworks displays. In summer, Genk enjoys pleasant weather, which makes attending music festivals and fascinating exhibitions a more pleasurable experience.
Genk is also known for its national parks with hiking and biking trails. You can visit the Hoge Kempen National Park and witness a wide variety of bird species. History buffs should head to Bokrijk, a park and open-air museum that the entire family can explore.
2. London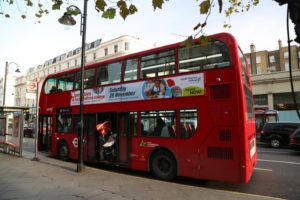 You will never run out of things to do in London when you visit during the warm summer months. Compared to other European capitals, summer in London is relatively comfortable. In fact, the tourist attractions in London are at its peak during the summer season. If you want to avoid the crowd, head to the outer areas of the city instead.
The best way to see the outer areas is explore London by renting a car for the day. A full day rental is relatively cheap and that's already enough to see various sights and attractions. Head to Highclere and check out Highclere Castle, where the famous historical drama, Downton Abbey, was filmed.
3. Ljubljana
Summer is the perfect time to enjoy the gorgeous sights of Ljubljana, Slovenia's capital city. It's famous for its medieval towns, which is a joy to explore during the warm summer months. Summer is also the ideal time to hang out at the city's outdoor cafes, explore nature paths, or swim at one of its beaches. But if you prefer to stay indoors, then head to the city's famous museums, such as the Museum of Contemporary Art Metelkova, Slovene Ethnographic Museum, and the National Museum of Contemporary History.
4. Venice
Venice is a wonderful place to be in summer. Colorful flowers add a splash of color to the already gorgeous city. But try to visit early in July to avoid the tourist crowds. You can extend your visit until July 20th when the city celebrates Festa del Redentore. On the following day, witness the Regata at the Grand Canal where local gondolas compete for the title.
Venice is at its peak in July so it's a good idea to book your hotel stays as early as possible. Plan your trip well, the journey from Venice to Treviso Airport is a 37 minute transfer and pre booking is recommended for a more convenient way of getting back from your hotel in the city center.
5. Munich
Compared to Berlin, Munich is more fun to visit in summer. The city represents a more traditional side of Germany and where you'll find the country's top museums and historical attractions. It also enjoys much nicer weather and you can relax at one of its beer gardens after a whole day of exploring the city's parks, open-air markets, palaces, churches, and museums.