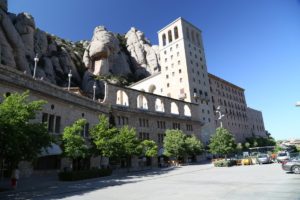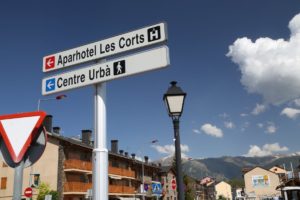 Spain is one of Europe's most popular destinations for a weekend break. It's home to historic cities, picturesque villages, and pristine white sand beaches. Whether you're looking for an adventurous trip up in the mountains or a relaxing holiday at the beach, Spain has something to offer.
If you need suggestions on which places to visit for a long weekend in Spain, check out this list.
Madrid
Madrid is a beautiful city with many incredible things to see, giving you plenty of things to discover on your long weekend break. It is rooted in tradition with a wealth of cultural attractions, not to mention an incredible food scene. You could spend endless hours wandering through its charming neighbourhoods and indulging in delectable tapas.
Begin your day with a tour of the magnificent Royal Palace. The palace has a beautiful facade, but when you get inside, you'll find the interiors are even more magnificent. After a short visit, head to the Almudena Cathedral across from the Royal Palace. If you want to take a break and breathe fresh air, walk towards El Retiro Park. This massive park has more than 15,000 trees and a large artificial lake. It's a great place to enjoy nature away from the hustle and bustle.
In Retiro Park, you'll find the Crystal Palace, a gorgeous glass conservatory built in 1887. It's made entirely of glass, set in an iron framework, and decorated with ceramics. The best way to end your day is to stroll through Gran Via, a major street in central Madrid with countless bars and restaurants, where you can enjoy a traditional Spanish dinner.
Majorca
The charming island of Majorca is a great place to visit for a long weekend break. It offers a good mix of stunning beaches, vibrant nightlife, and natural landscapes. Begin your day with a scenic hike, then spend the rest of the day relaxing at the beach before partying at the beach clubs in Palma at night.
As a beach lover's paradise, you could spend most of your days at the island's beautiful beaches – from secluded coves lapped by shimmering blue seas to long stretches of soft white sands. Of course, there's more to discover in Majorca than the beaches. Explore the capital city of Palma, where you'll find a labyrinth of narrow streets lined with excellent cafes and restaurants. There are also museums to check out, such as the Es Baluard Museum, which houses a collection of artworks by Picasso.
After a day spent strolling Palma, you might want to chill out at a fancy beach club, not far from any of the seafacing Majorca holiday rentals you might be staying at. Head to the south of Palma, where you'll find the Mhares Sea Club. Relax in one of the comfortable sun beds and order a glass of refreshing cocktails.
Seville
You are guaranteed to enjoy a wonderful weekend in a city as gorgeous as Seville. It has colourful streets and squares and an endless number of historical sites, not to mention the various bars and restaurants serving the tastiest Andalusian cuisines.
Seville is a city rich in history and home to many beautiful buildings that you can easily explore on a weekend trip. The Seville Cathedral, a UNESCO World Heritage Site, is a must-see. It's the largest Gothic Cathedral in the world and one of Spain's iconic landmarks. Next, visit the Real Alcázar of Seville, the largest royal palace still in use. Plaza de España is also worth your time, especially if you're a Star Wars fan. Some scenes from the famous movie were filmed here.
Another attraction you should not miss out on your weekend trip to Seville is the Metropol Parasol, a wooden structure in the shape of a giant mushroom. It's on top of the Roman Antiquarium, which showcases some of the city's historical remains. After sunset, make your way to the city centre in search of the best tapas and paella.
Ibiza
Ibiza is a great place to spend a long weekend. Home to world-famous beaches and UNESCO-listed landscapes, not to mention the rich culture, it's not a surprise why thousands of visitors keep returning to this gorgeous Balearic Island.
History buffs will love exploring the Dalt Vila, a fortified old town home to ancient Roman ruins and the famous Ibiza Castle, perched on top of a hill. Stroll through its cobblestone streets that look more beautiful at night when illuminated with lights. If you got hungry after a day of exploring, indulge in a delicious paella at one of the seafood restaurants by the beach. Finish off your meal with a glass of wine or a delicious cocktail.
Your weekend in Ibiza won't be complete without spending a day or two at the beach. You might want to look for Ibiza villas near a private beach to make your weekend peaceful but if that's out your reach, thankfully, the island has many beautiful beaches. Es Cana, which has crystal clear waters, is a fun place to swim and enjoy water sports. If you are feeling adventurous, try your hand at paragliding, surfing, diving, or more!
Barcelona
Barcelona will make your long weekend break memorable. It's one of Europe's top travel destinations for good reasons. The city has impressive architecture, an excellent food scene, and buzzing nightlife. And if you love culture and arts, you will have many more reasons to visit Barcelona.
One of the best things to do on a weekend break in the city is to visit the famous works of Gaudi, a popular Spanish architect. Some famous Gaudi attractions include the magnificent Sagrada Familia and the impressive Park Guell. After admiring Gaudi's works, take a break at the Mercat de la Boqueria. While this food market can sometimes be crowded, especially during the weekend, it's still worth a visit. There's no other place to enjoy a meal made from fresh ingredients than here.
After a hearty lunch at the Boqueria, jump on a metro to visit the Montjuic Hilltop Park. Head to Paral-lel and switch to the funicular included in your metro ticket. Once you reach the top, you will be greeted by the panoramic views of Barcelona. You will also find some attractions at the park, such as the Montjuic Castle, Joan Miro Foundation, and more.