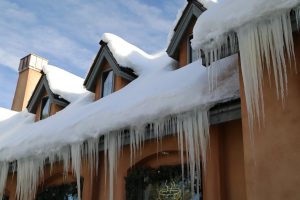 Whether you're planning for a holiday getaway for the whole family or a romantic weekend with that special someone, there are always places that inspire your choice. Of late Chalets have become the newest craze and people are going hype trying to book one for their next holiday. So if you have been saving for long and is yet to decide which place is worth your money, here is a list of some of the perfect chalet getaways you should consider;
Chalet One Oak, France
This three-storey property is perfectly situated in Combloux, Megeve. It's not only bigger from the outside, but also beautiful and cozy on the inside. The fact that it harbors six bedrooms makes it ideal for a large family. You can go with your extended family or get together as friends and have a good time. Here you get breathtaking views of the Mont Blanc and the outlined Chamonix valley. Some of the outdoor activities you can indulge in include hiking, jogging, strolling and much more. A breath of the fresh mountain air as you sip your favorite wine will keep the memories fresh for years.
Bighorn, Canada
There is a reason as to why this chalet has been able to effortlessly win the World's Best Ski Chalet Awards, three times in a row, right? Situated in Revelstoke, is home to almost everything you can dream to get out of your getaway investment. From a private spa, movie room to a helipad, you can never have a dull moment over here. It's also big enough to comfortably accommodate 16 individuals, so if yours is a large family, you can rest easy knowing there will be enough room and privacy for everyone.
Glasshouse, Niseko
Nothing beats a touch of glass when it comes to interior decor. This World Ski Award-winning chalet is largely dominated by a glass-walled living room that's normally the most attractive feature to its visitors. You can comfortably stretch your feet on the couch as you get the mesmerizing view of the beautiful outdoor scenery. It also contains 5 spacious bedrooms, a world-class hinoki wood spa, hot bubbly hot tub, and a gorgeous fireplace.
St Martin's Chalets, Austria
If fairy tales have been part of your life since you were young, then the St. Martin Chalet will make them come true. Strategically located at the UNESCO Biosphere, Lungau, the chalets guarantees lots of fun all year long. Here you can be under the blankets in the winter or outdoors during summer and yet have an equal measure of enjoyment. Their arrangement is around a natural bond, which makes it even more beautiful. And each chalet has a decked-out dining area, a beautiful living room, and a BBQ spot. There are also lots of saunas, gym, and a communal shower area.
From the above revelations, it's evident you don't have to seek accommodation in the center of the city to have fun. In fact, sometimes the more natural it gets, the better. However, the chalets are undoubtedly more fun with some company. So ensure you got the company of your adventure-buddy and kick-off your getaway in style.