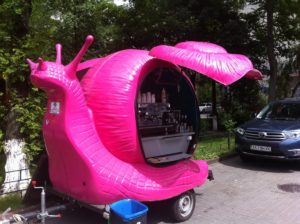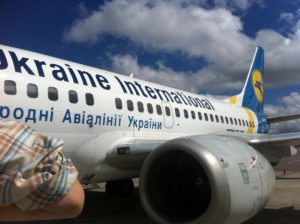 Ukraine is filled with numerous hidden gems often overshadowed by the country's capital – Kyiv.
Located at the crossroad between Western and Eastern cultures, Lviv is rich in different cultures and packed with historic architecture. A key trade route made Lviv a cosmopolitan city even in medieval times, something that the city successfully remains to this day.
The wealth of Lviv can be seen in multiple locations throughout the city. Renaissance and Baroque buildings make it possible to explore these magnificent architectural works.
Let's dive deeper into what Lviv has to offer to its visitors.
1. Old Town
Lviv is one of few European cities that escaped the destruction of WW2 and saved most of its older buildings. Many of them are in the Lviv Old Town, brimming with beautiful and unique architecture.
The Old Town is a UNESCO World Heritage Site, and there are more than 2,000 registered landmarks here. Many of them are in mint condition even though they're over 500 years old.
2. Market Square
The Market Square is in the heart of Lviv, and all streets lead towards this historic central square. It often gets hectic as tourists, locals, and street performers gather on the square from all sides. The square is surrounded by mesmerizing Renaissance and Rococo building designs, making it a truly unique sight to enjoy.
Filled with various bars, cafes, lounges, and restaurants, tourists can enjoy international and local cuisine while listening to talented street artists. Additionally, visiting four classical fountains, several museums, and artisan shops will complete your tour of the Market Square.
3. St George's Cathedral
This 18th-century Catholic cathedral is known as one of Western Ukraine's most ornamental and beautiful buildings.
Highly ornate Rococo sculptures, balustrades, and pilasters are combined with lavish moldings. Besides the rich exterior, the interior also leaves tourists speechless, even though it is much simpler than the exterior, as with all other Catholic cathedrals.
4. Lviv National Academic Opera and Ballet Theater
Another magnificent building in Lviv is the National Academic Opera and Ballet Theater. It's one of the city's most known symbols and is situated on Freedom Square.
Ever since it was built, this marvelous opera house remained the go-to gathering place for all people interested in high culture. With first-class soloists, a large orchestra, a ballet troupe, and a diverse repertoire, you can enjoy top-tier evening performances at low prices.
5. Pharmacy Museum
As the oldest pharmacy in Ukraine, this pharmacy opened its doors to the old laboratory, apothecary, and library to tourists eager to learn more about the pharmaceutical industry. With antique books, medicine jars, and historic lab equipment, this place is one of the best pharmacy museums.
In addition to touring old pharmacy rooms almost 300 years old, visitors can also learn about the strangest medicines and therapies prescribed for curing all kinds of ailments.
6. House of Scientists
The present-day House of Scientists is the main venue for events organized by the Regional Union of Education and Science. The large oak staircase is meticulously carved with various patterns and illuminated by a round skylight placed in the center.
The Neo-Baroque style embellishes the interior of this building which carries a lot of history in its walls.
It was in 1948 when this building became the House of Scientists.
7. Dominican Church
Lviv is home to more than 100 churches and religious institutions, but the Dominican Church is without a doubt one of the most breathtaking architectural works of art.
The ellipsoid dome is what makes this church stand out from the rest. The Corinthian columns that are the foundation of the entire structure are also a sight to behold. If you're planning to visit the Dominican Church, you'll be happy to learn that photographing the interior is allowed, which isn't typical for many religious institutions.
8. Museum of Folk Architecture and Rural Life
Are you interested in learning more about the rural life of Ukrainian locals? If that's the case, the Museum of Folk Architecture and Rural Life should be your priority. Located on the city's outskirts, this museum allows all visitors to learn and experience Ukrainian traditions without traveling far away from the city's center.
Wooden buildings, traditional costumes, folk art, and exhibitions of various tools will make your visit unforgettable.
Tips for Planning Your Trip
Let's look at the recommendations for planning the best trip to Lviv.
• You can travel to Lviv either by bus, train, or airplane. Once you are there, you will find many ways to get around. For one, all tourist attractions are within walking distance. However, Lviv has an affordable trams network.
• Finding the best accommodation will not take long. Usually, you will find cozy locations for a relatively low price. However, be sure to pay attention to the neighborhood in which you will stay. Furthermore, avoid using the free Wi-Fi offered at your hotel or Airbnb. Only if you have a VPN application can you connect to free Wi-Fi without fear. After all, it encrypts your connection, meaning that no one can snoop on your activities. It is one of the travelers' must-have tools, and you should enable it whenever you use an unfamiliar network.
• There are many restaurants to try in Lviv. From Mexican food to the traditional red beets soup, you will certainly find a spot for youself. You can find one chain buffet eatery almost anywhere in Ukraine: Puzata Khata. It serves delicious national food, so you will be able to taste the local cuisine.
Final thoughts
If you're planning to travel to Lviv, these top 8 locations are a must to visit. Here you can learn about the essentials, but if you're looking to find more details about Lviv, it's best to visit local sites that are filled with useful information for tourists.