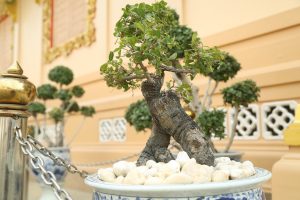 Most people love to travel. They do so for all kinds of reasons. Often, it is because they are curious about the world around them. But, increasingly, people are traveling for other reasons.
Traveling for research and study
For some, writing a research paper is the thing that motivates them to travel. It is a great way to come up with a truly fresh approach to a subject. One that ensures that the thesis, academic paper or study you write is impressive. Getting out there, interviewing people and gathering local data ensures that you gain a fresh perspective. It really is the best way to uncover new facts and write something that will secure you good marks.
Of course, balancing the time and money demands of traveling with studying can be tricky. But, it is a great way to broaden the mind and unlock your creativity. If you are interested in combining travel with study, this article contains plenty of practical advice about how to do it.
Traveling to learn new skills
When you travel extensively, you automatically pick up new skills. You end up being better with people, becoming more organized, adaptable and confident.
These soft skills are very useful in life. But, it is also possible to learn other types of skills while traveling.
In many parts of the world, it is relatively easy to teach English or other languages, and earn a little money while doing so. As you can see here you do not need a teaching degree to be able to get started. In most places, you can set up as a private tutor without any qualifications. But, most people take the time to get a TEFL or TOFEL certification before traveling. This is because doing so opens up far more opportunities.
Others learn new skills by getting involved in voluntary building or community projects. Usually, food and accommodation are included and there is a chance to work alongside professionals who will teach you what you need to know during the project.
Activity breaks are also a good way to learn new skills. For example, lessons in how to ride a horse, climb or sail. There is then the potential for you to use these new skills by teaching others or get a job in the field.
Traveling as a form of therapy
Increasingly, people are choosing to travel long-term as a way to get away from it all. To break out of a negative life cycle, regain confidence and recharge their batteries. This approach is not a good idea for everyone but it does work for many people.
Traveling is a freeing experience. It enables you to meet new people and enjoy new cultures. Usually, this has the effect of enabling you to take a step back and see things from a different perspective. When you do that, often, it is easier to see a way through your problems.
Keeping your travel memories alive
Whatever your reasons for traveling are, it is well worth keeping a record of your travels. Years later, you will be pleased that you did. On days where things are not going well, being able to look at a photo or read your journal will bring the memories flooding back. This will have the effect of lifting your spirits, helping you to think about things in a more positive way.