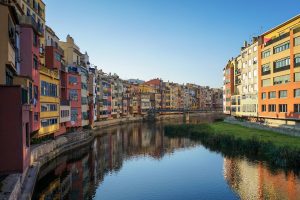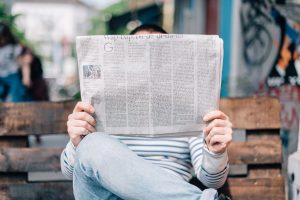 Language schools are present in tens or even hundreds depending on the chosen destinations. Faced with this plethoric offer, how to choose the school that best suits your needs?
Several criteria must be taken into account during your prospection, starting with your own expectations before any research. Indeed, they will guide you before evaluating the schools you have chosen. Once your expectations are clear, it's time to look at the other evaluation criteria when having a Spanish class Barcelona.
Take along our Ultimate Backpacker's Guide to learning Spanish in Barcelona and never get
lost in the multilingual crowd. Here are 8 different ways to learn Spanish quickly in Barcelona:
1. Take Spanish classes at Expanish, an accredited Spanish language school.
Each country generally offers accreditations to recognize institutions with quality education. These accreditations are usually issued by government agencies that conduct regular audits of different schools.
Language schools are evaluated according to more than one hundred criteria, and the validation of a school record ensures that all these criteria are met.
The list of accrediting bodies is long, but the best known are the British Council for the English formations, the Cervantes Institute for the Spanish formations and the DAAD for the German formations.
Expanish school is one of the accredited Spanish language institute where you can get courses according to European Common Framework of Reference for Languages: Learning, Teaching, Assessment. This school has a rigorous course designed for students wanting to take the Spanish language exams, DELE and SIELE.
Attention, a school without accreditation is not necessarily a bad school, but it will not have passed an audit guaranteeing its quality.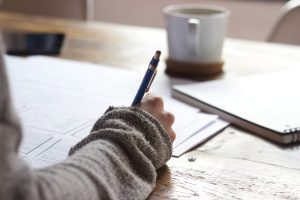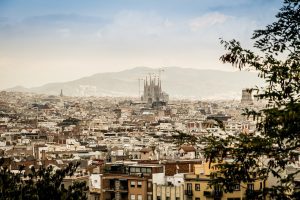 2. Practice with other language learners at a local meetup language group
The majority of schools do not hesitate to communicate about the young people they welcome, so enjoy! It is important to know the nationality of the students you will study with, as this will play an important role in the quality of your experience.
Too many English students will prevent you from practicing the language, while a majority from another foreign country may keep you out. It is necessary to have a varied workforce to avoid disappointment.
It's up to you to make sure that your host school offers an international framework, with young people from all over the world!
3. Participate in activities, such as dancing or cooking classes.
The programs offered by language schools are generally very similar from one school to another. However, if you are looking for something specific, then this criterion becomes much more relevant.
If some schools offer part-time, evening classes or even activities like dancing, for example, it may attract a particular student profile. The possibilities are many, you will find them!
4. Go on excursions with Expanish to other parts of Spain, like Montserrat or Girona.
Spain is a beautiful country and you shouldn't miss the chance of visiting its wonderful landscapes. You only need some days off to immerse yourself in different shades of Spanish culture and also taste some traditional dishes from different regions.
Do not hesitate to take part in these beautiful journeys that you can share with your Spanish school and other students.
Offering not only Spanish courses, but also complementing the learning journey outside the classroom with free activities every week, excursions and a wide variety of accommodation options. More than just a school, Expanish is a center of immersion experiences for students from all around the world.
What is better than learning and enjoying a great experience at the same time?
5. Listen to music in Spanish
Another tactic to quickly learn Spanish is to do all the usual activities in that language, such as listening, watching documentaries written in that language.
Be careful not to give in to ease. About watching movies or documentaries in the language you're learning, it's not about choosing subtitled documents, because subconsciously you'll always tend to watch captioning and it'll ruin your efforts .
6. Read books and magazines in Spanish
This is probably the most important thing to do: learn the basic vocabulary of the new language. Although at the beginning you will not necessarily understand all the sentences in their entirety, you will still recognize a few words, and this will give you an idea of the ideas developed in the text.
7. Make local friends and practice with them
It is clear that it will be much easier to learn a language if you have the opportunity to stay in a country where it is spoken and make local friends to talk to. This is a serious option that should be considered by those who want to master a new language very quickly and also enjoy a cultural experience.
8. Get a part-time job in Spanish, practice the language skills you learn in class in an organic setting
While doing your studies in a Spanish school, it can be a great idea to also get a part-time job where you can practice everyday formal interaction with locals.
You will be challenged by different situations that will require several skills: writing emails, talking to your boss and clients. This will be improve your registers management as well as your pronunciation and vocabulary choices.