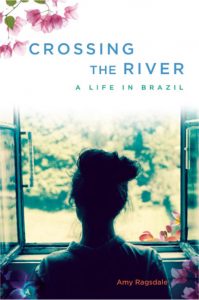 This well-written book chronicles a year in a the life of a family abroad. Author and choreographer, Amy Ragsdale, her husband, writer Peter Stark and their two children move to a small town in northeastern Brazil. The read is a personal memoir of their day to day challenges, emotions and reality of living abroad and their efforts to connect cross culturally despite the language and customs differences.
During their time in Brazil they meet and grow close to a number of people from all walks of life. Their "neighbors" play an important role in their own lives. However, they don't spend all of their time in the town of Penedo but explore some of Brazil's most interesting offerings including some of the homeland of the Yanomami tribes, the Amazon River and Rio de Janeiro.
Amy's spirit of exploration and openness to exposing her children to the Brazilian customs and culture is admirable fully realizing the value of this – from her own childhood living abroad.
To purchase this book