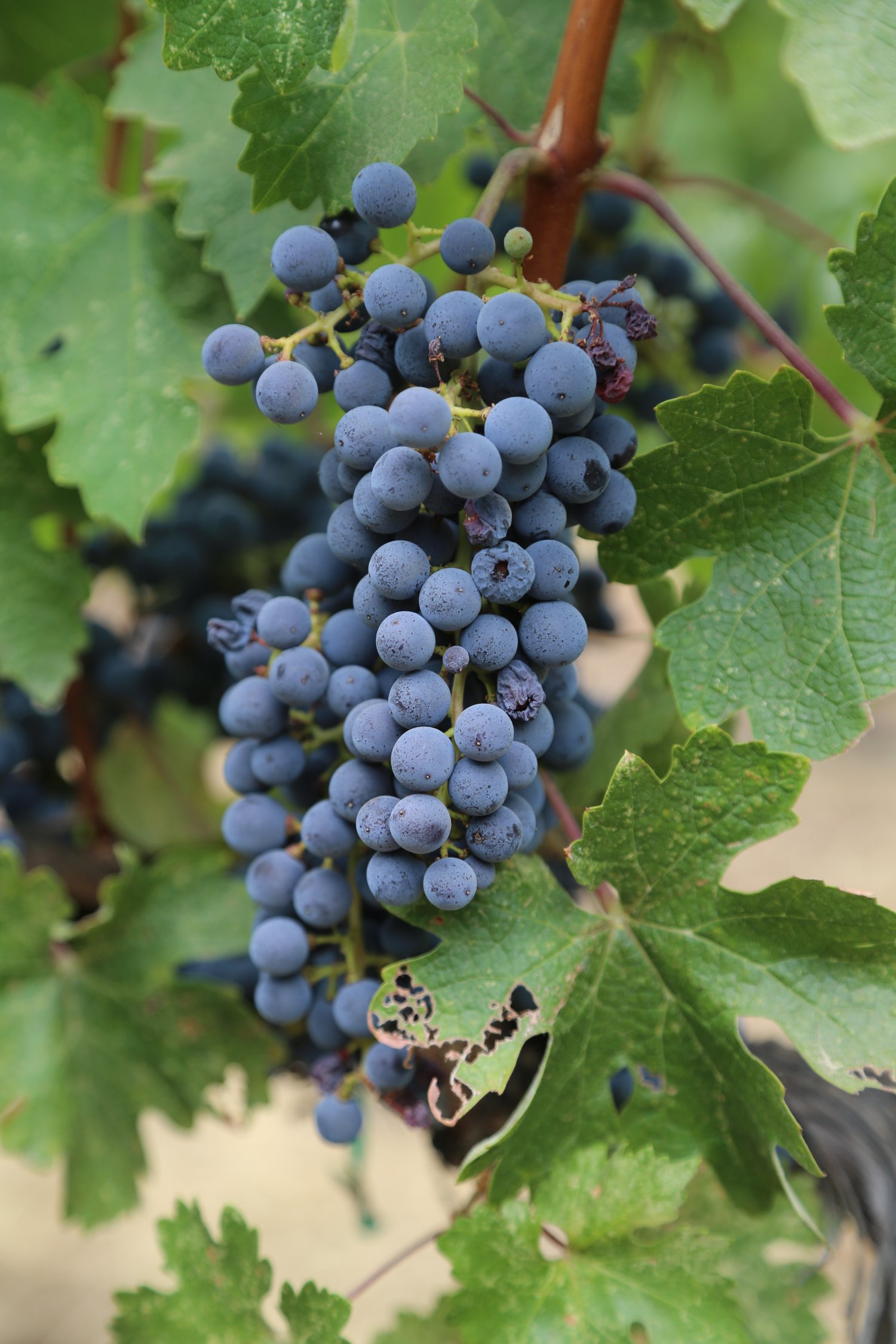 Bienvenidos al tierra del Malbec – or in English, Welcome to the land of Malbec! This is Malbec country and here it is a straight varietal compared to other wine regions where this varietal is often used as a blend in other wines. Many wineries make this wine and you will commonly find it served in local restaurants. Another varietal you may not find in all wine growing regions is the Bonarda – and there are several wineries in the area which make an excellent wine from this grape.
Within an hour's drive of the city of Mendoza you have several hundred wineries at your disposal. This is one of the largest viticultural areas in all of Argentina, and you can easily spend several days in Mendoza just for the wineries. As in other large wine regions you have the larger corporate more commercial wineries and the smaller boutique wineries. Unlike some areas where there are many walk in wineries, the Mendoza wineries are typically not walk in – rather you need to make an appointment.
There are five main wine areas within several hours drive of Mendoza. They are: the Lujan de Cuyo area, Uco Valley, parts of Lavalle and Las Heras, parts of San Martin and Rivadavia, and the southern area of San Rafael and General Alvear. We focus on the Lujan de Cuyo area as this is merely a 20 minute drive from the main part of Mendoza and is where we visited during our stay here.
Wineries in Argentina are heavily regulated such as the legal last day of harvest, limits on what the wines can be fortified with and other specific rules. The Mendoza area is a desert and as a result has a very dry climate. Due to this, the wineries here typically do not have as many disease and pest problems as you would find at wineries in wetter climates. One of the major weather problems wineries have here is during certain times of the year (typically in March) storms will bring large hail stones to the area which can really wreck havoc with the ripe grapes.
Land is quite affordable compared to other wine growing regions in France and in California (one winery said land on average is 1/40th of the cost of comparable acreage in the Napa Valley, California. The cost of equipment and oak barrels is still the same, but with the cost of labor cheaper than other prominent wine growing regions, wine can be found for 25% to 50% less than typical California grown wines.
We recommend seeing no more than 3-4 wineries per day, and either bringing lunch or choosing a winery that serves lunch and eating there.
There are typically four options for visiting the wineries from Mendoza. 1. If you have a car, you can call the wineries and setup the tours yourself. Some of the wineries offer English speaking tours and guides. 2. If you find yourself without a car you can hire a taxi (at press time is about 25 pesos/hour), 3. go with a private wine company or 4. use the Vines of Mendoza's trip arrangement services.
There are many wine shops within the city of Mendoza – visit the two websites listed below for more information.
For high end custom tours, we highly recommend the following private wine tour company: Wine Republic . Charlie O'Malley runs the tour company, the website and he also prints in English a locally well known wine and food guide. As with any of the local high end wine tour companies it is best if you can give Charlie at least a 24 hour notice. His shop is located upstairs off of the popular Peatonal Sarmiento street at 133 Sarmiento in the Galeria San Marcos walk in shops area. For more information visit: www.wine-republic.com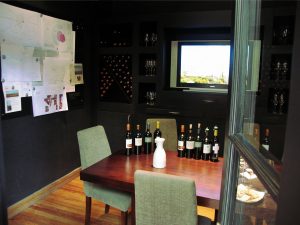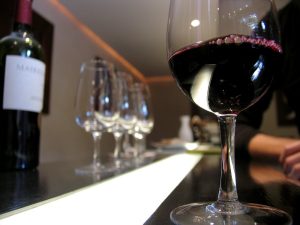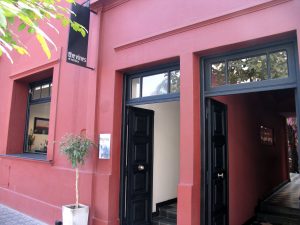 The Vines of Mendoza was the first collective wine shop in Mendoza and what a shop it is! They have two locations right next to each other – a well dressed gentleman in a suit will typically be standing outside. The first location is where they hold their wine tasting, classes, seminars, events and special vintner gatherings. They offer several flights at a spacious well lighted counter which contains light boxes so that you can view the coloration of the wine. Side rooms are for more intimate one one one tastings with your wine guide. They also offer an excellent class on how to describe and determine aromas of wines.
Next door is their tour service – which they offer free of charge. Here's how it works: you tell the person at the counter (English or Spanish spoken) what types of wines or wineries you are looking for and in what area. They have a large map of the major local wine districts and they are a wealth of information about wines and the wineries. Give them at least 1 day's advance notice. They will setup the appointments for you at each winery and secure a driver. As of press time, to rent a private driver costs about $200 pesos. They can also make lunch appointments at select wineries. They have free detailed wine maps highlighting the main Mendoza wine regions and other wine & restaurant guides on site. Once your reservations have been secured they will print out a nice itinerary for you to keep of your day's scheduled events and times. For more information about this very useful company visit: www.vinesofmendoza.com
One driver who we had a very good experience with was Daniel Agnello. He used to drive a Hagen Dahz Ice cream delivery truck in New York City but is originally from Mendoza. His English is passable and he is very professional. His daughter's English is very good so you may end up talking to her if you want to schedule an appointment. You may call him at Cell 1555 39953 or Home 154-154674
We visited the following wineries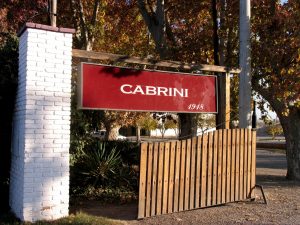 Bodega Cabrini is a family owned winery currently run by the fifth generation (founded in 1918). A visit here is down to earth and relaxed. Their tasting room isn't one of the larger ones in Mendoza (not a bad thing!). A visit usually incorporates some education about the Mendoza wine industry – a peek at some of their older Malbec Vineyards, a tourof the production facilities and explanation of the wine making process. Your visit ends with a a tasting of some of their current release wines.
82 hectares are under vine ranging in elevation from 900 to 1300 meters. For more information visit: www.cabrini.com.ar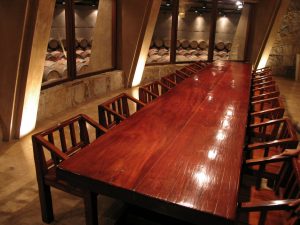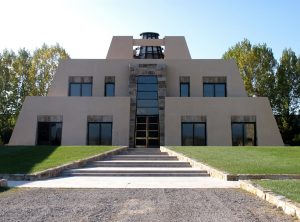 Catena Zapata – this family has been making wine in the Mendoza area for well over 100 years. The owner is a doctor who attended UC Berkeley in California and visited the Napa Valley area many times and and brought several of the Napa winery techniques to use at this winery. The main winery was built in the large stone pyramidal style of Opus One in the Napa Valley. The owner's daughter is also a doctor and she lives in San Francisco. Be sure to walk up to their second level – there are excellent views of the entire Andean snow capped panorama spread out in 180 degrees above the valley.
Another highlight is their tasting room enclosed by glass overlooking their barrel room. Tasting is upstairs next to the counter – several flights of wine are available. Good Sauvignon Blanc, Cabernet Sauvignon, Malbec and Bonarda. Their Alamos Cabernet Sauvignon was crisp and light with a delicate mouth feel. It had a quick finish and was a little fruity. You can't go wrong with their wines! Visit: www.catenawines.com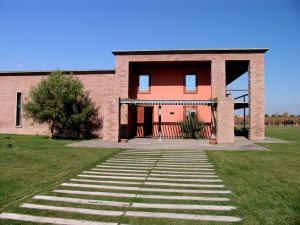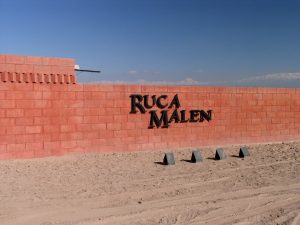 Ruca Malen was founded in the late 1990's and has limited international distribution. The main attraction here is their 5 course lunch of which each course is paired with a glass of wine! When we visited the food was prepared by a 28 year old chef who has also trained in Napa Valley, California. Samples of what we enjoyed included cream Cheese and wild thyme custard, lentil salad – Bruschetta with thin slices of eggplant, ricotta cheese and lemon zest, Roasted beef tenderloin served with black pepper butter, olive oil and roasted capers.
Everything was delicate and deliciously prepared. This is an excellent highly recommended lunch stop. Their wines start at merely several dollars a bottle and go well over $100 a bottle for their higher end bottles. Visit: www.bodegarucamalen.com/2006/index.htm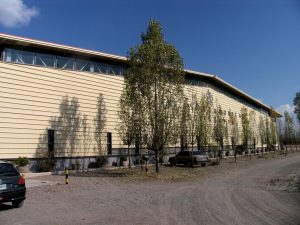 Tapiz Winery was originally owned by Kendall Jackson, the sizable wine company based in California; they own several Napa Valley and Sonoma County wineries among others in their International portfolio. Now it is under private Argentine ownership. One of the real highlights of a visit here is the tour. The tour is typically one on one with the guide and is one of the more informative winery tours we've been on. The tour starts in the vineyards and if there is juice in the tanks you get to tank taste! One of the highlights of the tour is the tasting of the same varietals which are grown in different "terra noirs" or locations.
There is a huge difference in the taste and structure of these wines even though they are the same varietals (the same species of grape). Tour ends in their barrel room with additional final product tasting. Visit www.tapiz.com
Mendoza Wine Shops – there are many wine shops within the city of Mendoza. Parts of town have what seem like a wine shop on every block! One wine shop we've been to is Cava Sastre Burgos located at Mitre 1538 in Mendoza. They have a wide selection of local Mendoza wines. Also ask around for recommendations for additional wine shops.