The Andes, the world's second greatest mountain range dominates the landscape outside of Mendoza. One can be within these mountains with about an hours drive from the central part of Mendoza. Numerous tourist agencies offering trekking trips ranging from 1 to 12+ days. In addition consider driving high into the Andes, which is less rigorous then trekking, but still an invigorating way to see these great mountains.
We used the following two companies for two different Andean trips.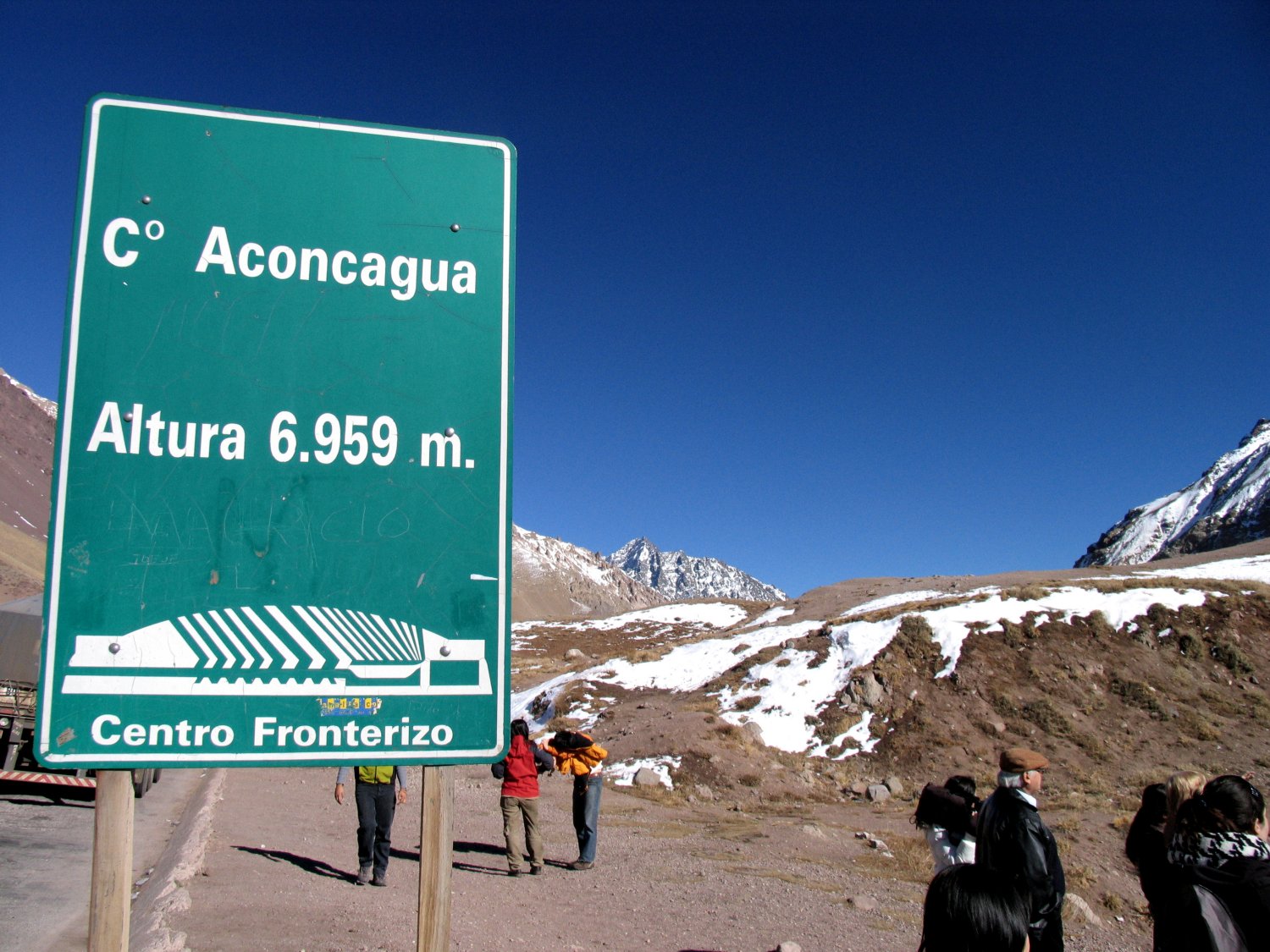 Fenix de los Andes – this is a Spanish guiding company only (no English guides) but their prices are much lower than many of the other tourist companies. They were extremely friendly and very knowledgeable about the history, culture and the mountains. They offer similar trips to other agencies. We chose a sightseeing trip into the Andes. From Mendoza, guests are eventually driven up route 7 into the Andes; first stop is for a light breakfast after about 2 hours. Next the vehicle continues up the Andean highway towards the Chilean border before stopping at the Mirador del Aconcagua.
This is an excellent place to gape in awe at the world's highest mountain outside of the Himalayas. Next up, is driving through the border station and continuing up to the Christ Redentor statue (unless the road is covered in snow and then vehicles may only reach the turnoff for this statue).
Returning, you will stop at the Inca Point (Puente del Inca) to view an intriguing geological formation on site of now shut down thermal baths. This trip starts at about 7:30 in the morning and returns between 630pm and 8pm. Fenix is located in a small shop downstairs at Paseo Sarmiento 127 in the Galeria San Marcos Local 11. Phone: 420-0779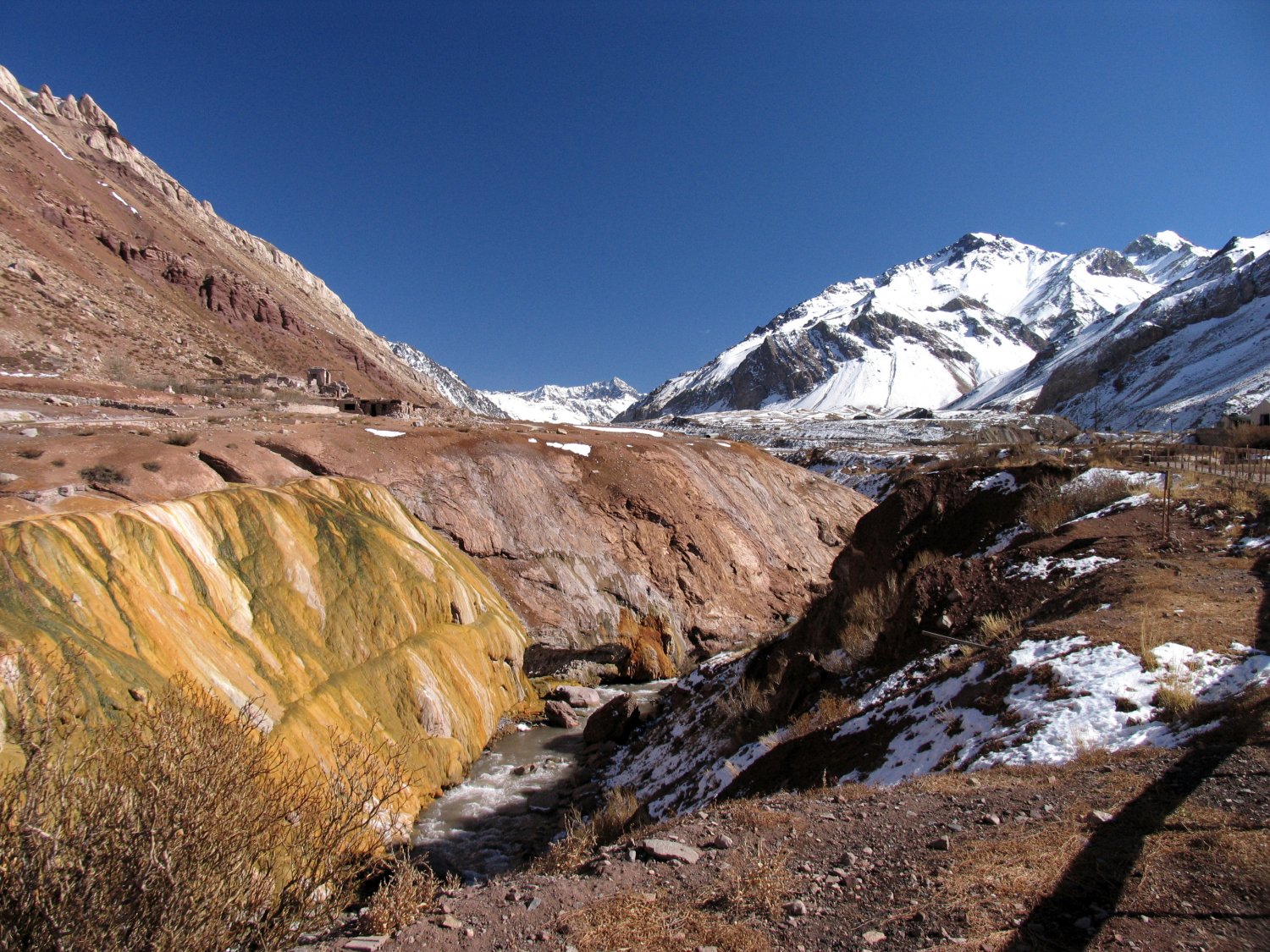 Cordon del Plata – this company came highly recommended and after trekking with them we could see why. They are very professional and knowledgeable about trekking and climbing in the Andes. They offer numerous treks and climbs including of the great giant, Aconcagua. We drove 90 minutes from Mendoza to the San Antonio hostel and from here we hiked up to a small mountain around 3200 meters.
We were here in mid autumn (we later revisited the area in the spring) and the mountains had just received its first major snow storm of the season so we hiked up to the top in snow the entire way. The entire trek takes about 5-6 hours (including both ways); from the top one has tremendous views of the jagged Andean peaks. We were lucky to have the clouds directly below us with the sharp peaks jutting into the clear dark blue sky – common site on clear days in high mountains.
Visit: www.cordondelplata.com for more information. Also visit our Other Information section within this guide for a list of travel agencies offering guided mountain trips and other activities in the Mendoza area.