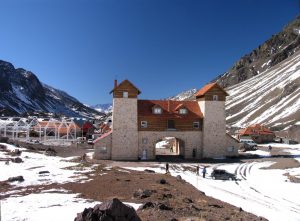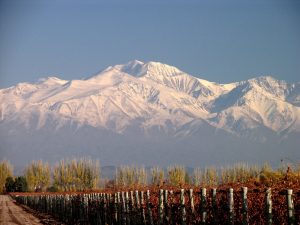 Mendoza has a population of about 1 million people. The city is located in a large desert valley next to the great Andes mountains, whose peaks dominate the skyline from the outside of the city. The valley here is truly desert, once you are outside of Mendoza one quickly sees the native vegetation is similar to desert scenery. However, there is plenty of water in the region as the great Andes are Mendoza's neighbor. A large drinking water reservoir is located about one hour outside of Mendoza.
The city is well organized; almost everything worth visiting is within walking distance. The bus station is an easy 15 to 20 minute walk to the main Plaza del Armas (the center of Mendoza).
As with other Argentina cities siesta time is a big part of every weekday. Typically shops and most restaurants will close sometime between the hours of 2pm and 5pm and reopen beginning around 5pm. Shops tend to open closer to 5pm while many restaurant do not open until 8 or 9pm. This schedule will take some getting used to for many travelers.
Restaurants often start to fill up around 10pm and reach capacity around 11pm. We recommend eating a small breakfast, lunch around 1 or 2pm and then head to the restaurants around 9pm; this way you will avoid the dinnertime rush which typically starts around 10pm.
City streets are clean – with stoplights located at most of the intersections. Watch for large ditches and or holes on the outside of many of the sidewalks. Ditches are for drainage and can be quite deep (one doesn't want to stumble into these accidentally); deep holes are common on and near sidewalks especially around trees. Sometimes, the trees have died leaving a large uncovered hole.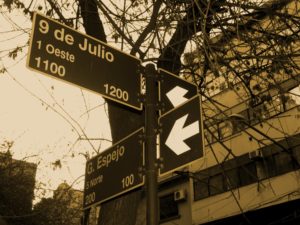 Sundays are pretty much "dead" in Mendoza. Most of the shops are closed (some restaurants, mini-markets and cafes will be open), but there is significantly less traffic (both cars and pedestrians).
Even though greater Mendoza has about a million people the center of town retains a small-town feel. This does not feel like a city of a million people. Most of the main attractions within town are well within walking distance of each other.
Travelers come to Mendoza for the wineries, the excellent Argentinean food, the Andes, the friendly people, the local shopping and for the affordable pricing.
Several hundred wineries are located within about an hour drive – mostly appointment only; the wine the region is most known for is Malbec. The Andes are a bit further but what an incredible drive on International Route 7 towards the Chilean border. As you near the high pass, you drive by a viewpoint of Aconcagua the world's highest mountain outside of the Himalayas.
The Andes are Mendoza's outdoor playground and you can find skiing, trekking, rafting and other adventure activities in its backyard.