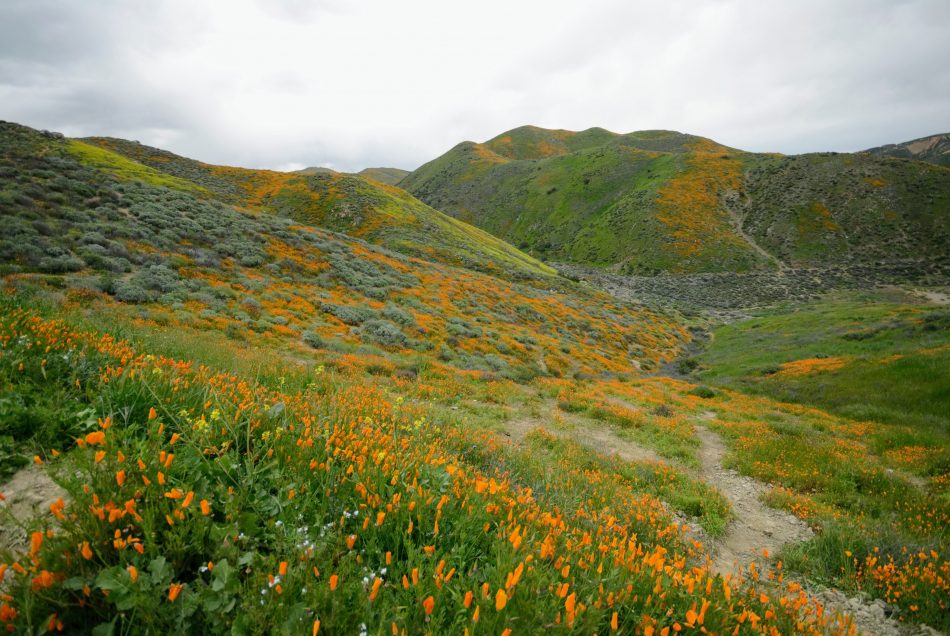 "It's everywhere," he whispers to himself as he finally puts down his tablet and looks out the car window. For once, nature has won over my son's attention. He puts the electronics aside and sweeps his gaze across the rolling hills surrounding Lake Elsinore. Expansive blankets of orange and yellow paint the otherwise green hills and canyons, with blotches of purple and white laced in between.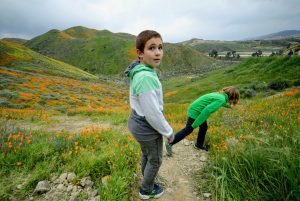 After months of drenching winter rains, southern California is experiencing its most intense spring superbloom in years, providing an unmatched visual spectacle. Breathtaking. Amazing. Incredible. Unreal. These are just some of the words that escape from the lips of astounded visitors, jaws agape as they take in the sheer scale of nature's color festival.
The rolling hills provide the perfect canvas as the intense orange-colored California poppy, complemented by bright streaks of yellow mustard seed, stretches as far as the eye can see. Patches of purple chia and white popcorn flower add even more color tones. It's become known as "poppypalooza" and is drawing visitors to Lake Elsinore by the tens of thousands on weekends. These incredible aerial photographs give a sense of the sheer scale of this year's phenomenon – I'd have suspected Photoshop at play if I hadn't witnessed it with my own eyes.
The bloom started in early March in southern California and is progressively working its way north as spring slowly but surely rolls in – next to central California, then on to the Bay Area and further north. Poppy watching is a must if you find yourself within driving distance of a bloom.
The explosion of colors surrounding Lake Elsinore has brought in so many visitors to this tiny town that it has completely overwhelmed local officials. Traffic here has crawled to a standstill and park rangers can no longer manage the flood of visitors. Expect long traffic lines and limited availability of parking spaces, especially on weekends. If you can make your visit midday on a weekday, you will do yourself (and city officials) a great favor.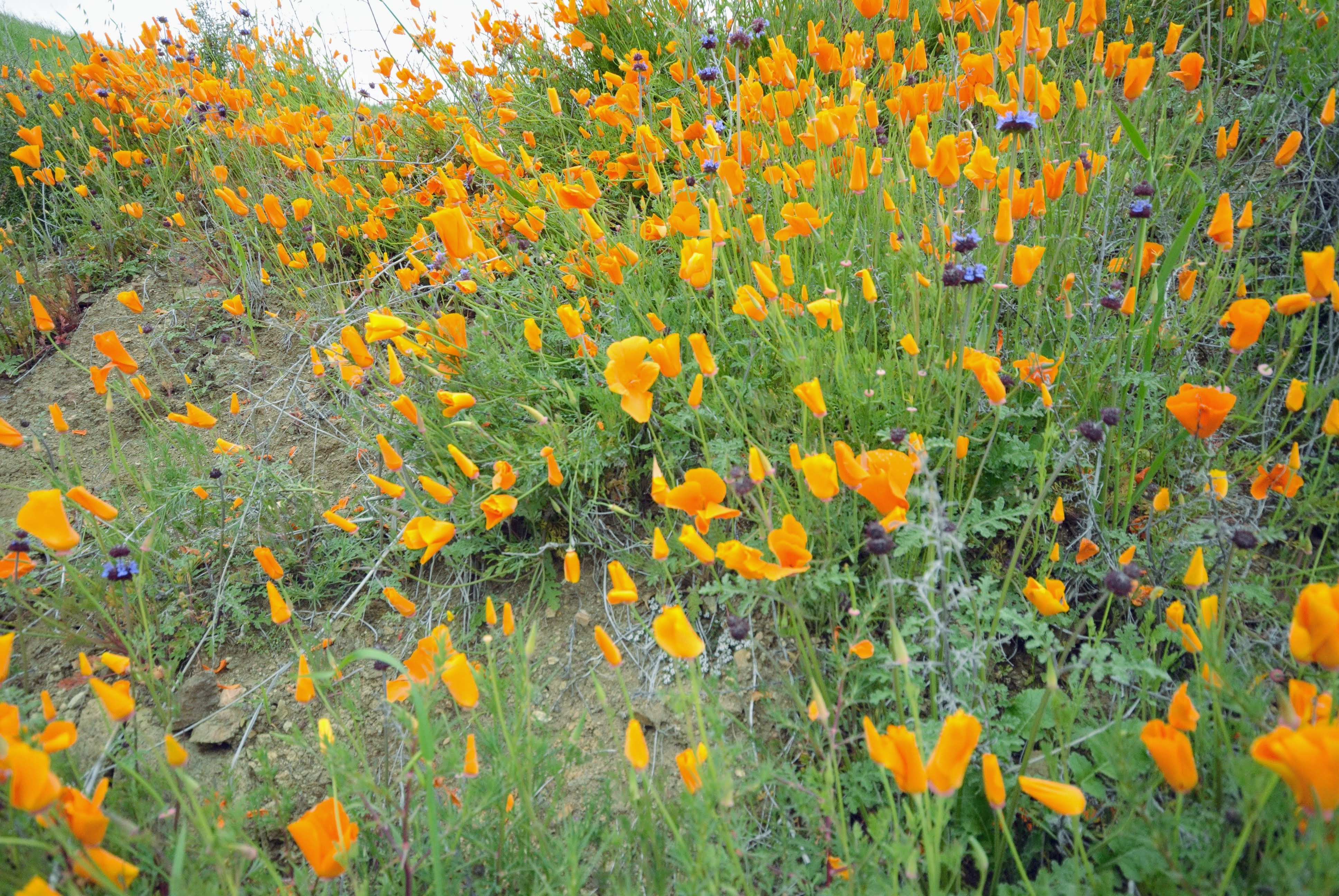 And while you're busy snapping photos and posing for orange-hued selfies, please keep the following rules in mind so that others can also enjoy this rare sight:
Stay on designated hiking paths
Don't trample the flowers
Don't pick them either
Pick up your trash
Most importantly, put away your selfie-device and just enjoy the moment.