Blogs of Travel
The creativity & desire to share experiences among those who have been blessed with the passion, opportunity & ability to wander & explore is a beautiful thing. This is the *ULTIMATE* updated travel blog list on the web with over 8,500 travel blogs listed! We spend *significant* time searching for travel blogs not yet in this list. Focus is on domain name sites in English in the format: www.###.xxx. More info about this list here
We are Maria and Ben, a Romanian-German couple driven by itchy feet and thirsty mind. We hit the road to look once more for answers to question that haven't even been raised yet.
10 views
Submitted Dec 27, 2015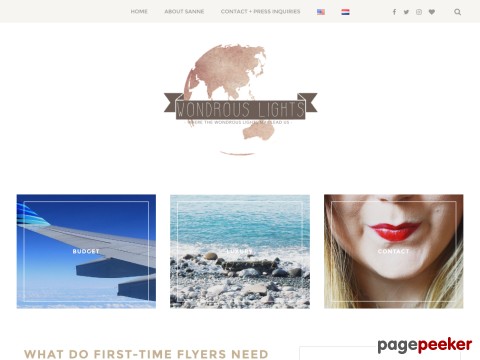 Hi there and welcome to Wondrous Lights where the world is yours. My name is Sanne and I'm a wandering girl who loves the earth globe. On this page you'll get to know me, so bump in and enjoy the ride!
6 views
Submitted Sep 2, 2016
Wondrous Paths is a travel blog written by Rosie Pringle with a focus on art lovers of all types.
2 views
Submitted Dec 18, 2016
Phoebe Greenacre is an adventurous spirit with an insatiable curiosity for the world around her. She aims to inspire, documenting her experiences along her journey. A true wanderlust at heart, there is no adventure too exotic or too wild. From climbing Machu Picchu, to snorkelling the Maldivian Islands, she revels in the excitement of both the wonders of the outdoors and lifes little luxuries.
27 views
Submitted Aug 9, 2014
Our aim is to inspire and inform our readers about the countries we visited, their cultures, people we met along the way, the experiences and memories we gained and the things we make and do ourselves. Join us on our journey around the world with stunning pictures, information and stories based on our own experiences.
30 views
Submitted Apr 25, 2016
Through this blog we hope to inspire others to follow their dreams and passions in life, entertain with words and photographs, and most of all to remind everyone it is never too late or early to act on your deepest desires. So tune out the noise and take a giant leap!
22 views
Submitted Dec 20, 2014
An Interactive Travel Blog.... Check It Out.
5 views
Submitted Dec 24, 2016
Inspired by all things adorkable, this turf is half-Where The Wild Things Are and half-500 Days of Summer. Between flights of fancy, here lives one girl's reality– where she strings poetry, shoots blurs and roams aimless. She travels to gather stories. But here, is a stopover, where she empties her heart so it can take more.
16 views
Submitted Dec 27, 2015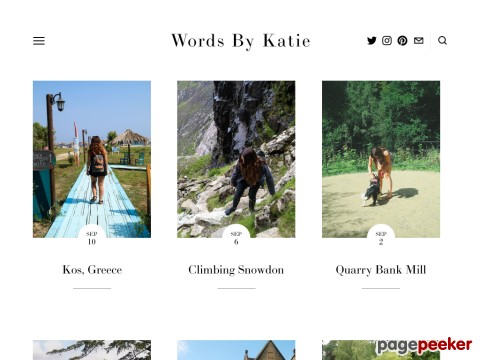 Nutrition student. Lifestyle & travel blogger
5 views
Submitted Oct 2, 2016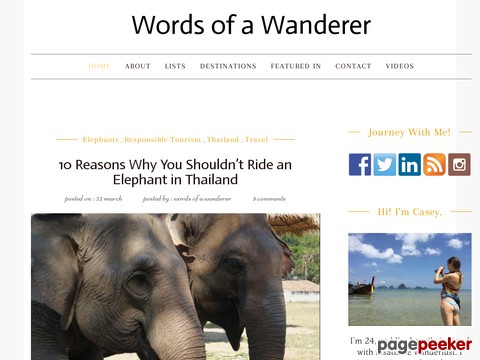 Casey O'Connell here. As an avid wanderer/traveler, I would like to be able to share my travel stories with those who are interested!
5 views
Submitted Nov 3, 2016
I specialize in all things magic but especially travel, because when we take risks, explore new ideas, meet people who are different from us, we become smarter, kinder more tolerant humans. We break out of bad habits and old routines. We try new things, take new adventures and learn new ways we can help make this planet better.
6 views
Submitted Dec 23, 2016
Travel Stories from a Random Traveler working 8 hours a day, 5 days a week! Discover the world and a whole lot more!
13 views
Submitted Jun 5, 2016
I created this page to share my experiences. At first when I started traveling I would just go for R&R. Now I try to incorporate an adventure in each trip. From kayaking in the bioluminescent bay in Puerto Rico to climbing Dunns River Falls in Ocho Rios, there is nothing that I won&#39
21 views
Submitted Dec 4, 2014
You're going on another trip. That's become the joke. It's true, I am regularly planning a trip or going on an adventure. I decided to start this blog to share with you the fun I have and prove that it is possible to have a job and travel. It also gets me thinking about where I want to go next. WorkPackTravel gives a little insight into what to expect from me. I work, I pack and I travel. It is as simple as that and with a bit of planning you can do the same.
0 views
Submitted Jul 11, 2017
I enjoy traveling for both work and pleasure and have traveled to many places throughout the world. I also love technology and very often the first among people I know to try or buy the latest high tech gadget or service.
9 views
Submitted Jul 3, 2016
I fully intend to travel and share great destinations and experiences, but this is about working while traveling, coworking, hopping cafes and making a business work while on the road.
46 views
Submitted May 30, 2015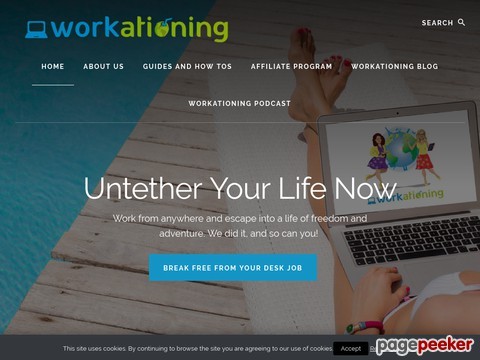 two girls traveling the globe while they work
0 views
Submitted Apr 24, 2017
Working Wayfarers is run by us, Daisy and Nenad. We are a normal, twenty-something couple that have decided to travel and live abroad before we reach the typical retirement age. Our goal is to experience the world and inspire you to try the same, whether that means traveling or simply trying something new and getting out of your comfort zone. There is no better time than today to start living your life!
13 views
Submitted Jun 15, 2016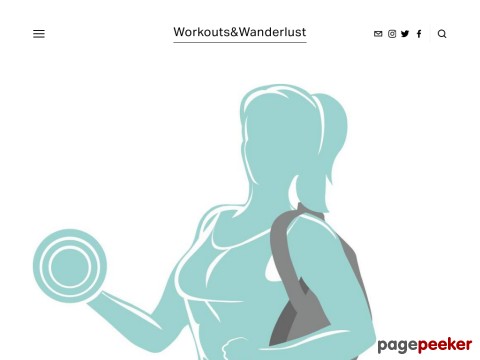 Join me on my continued journey as I pursue both my passions - Travel and fitness. Who says they both can't go hand-in-hand?
8 views
Submitted Jun 13, 2016
We love all (okay, most) aspects of travelling, from the giddy feeling we get when boarding an airplane that will take us to our next destination to getting lost in a country where we have no hope of knowing the language to ask for directions. We love the unknown brought on by our various adventures and leaning on one another to get through the not so glamorous parts of traveling.
11 views
Submitted Nov 23, 2015

About Dave's Pick
Category Stats
Subcategories:
2
Listings:
8764 (8779 counting subcategories)
Regular:
8757
Dave's Pick:
7
Last listing added:
Oct 8, 2017