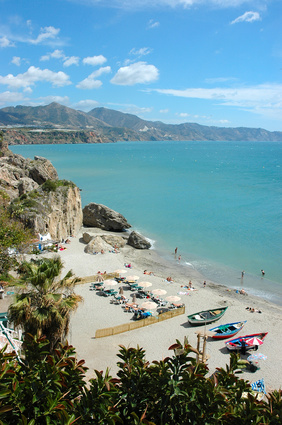 In today's busy world, it is becoming quite a hard task for us to spend some quality time with our family. Although we do always try to have fun with our family at the weekends, but a decent holiday trip to a distant place can change our mindset for quite a while. But in most cases, we lack time and in other cases we lack the money to visit some of the classic holiday destinations. But there are some places that are unexpectedly budget friendly and welcoming.
The Algarve in Portugal
The most popular holiday destination in Portugal for families is the Algarve, boasting superb coastal cliffs, sandy beaches, charming islands and magnificent sceneries all around, the place is truly worth the buzz. You can often get some great last minute holiday deals as well to sweeten the deal! The government of Portugal has contributed heavily to the tourism of this area and it offers a budget friendly and affordable vacation. You will find many topnotch resorts and holiday villas here and there ready to welcome you and your family in. Most of these resorts wear the Portuguese cultural heritages wonderfully and allow you to be intrigued at the environment. And aside from the coastal area of Algarve, the inner sections are also a treat for the eyes where you will get to see many dazzling species of birds, some fairy tale like castles, historic villages and some flower covered hillsides. You can expect the Algarve in Portugal offer you a remarkable holiday.
Brittany in France
Brittany, located in the northern most corner of France, is a peninsula and a hill covered area that extends toward the Atlantic. It is one of the most historic places in France and is very proud of its grand Celtic cultures and traditions, which make it a very unique and special place. The natural landscapes here include thick forests, a wild and dramatic coastline and rugged hills that make your time here worthwhile. The fascinating towns and streets make this place truly remarkable. It presents some splendid opportunities to meet some fascinating new people with your family and engage in interesting conversations. The atmosphere that is created by the famous Celtic music made up of drums and bagpipes is something that you will remember for a long time. The people of Brittany are considered to be among France's most fierce and most determined people with their bloodline running real deep. There are so many magical elements in the Celtic culture such as Circle dancing at the street fairs and wearing striped fishermen shirts that will seem straight out of some fairy tale that you can relish with your loving family.
Costa Del Sol in Spain
Costa Del Sol which means "coast of the sun" in English is an area located south of Spain and presents some perfect opportunities for some memorable kids holidays that your family will treasure forever. It gets its name from the fact that it receives sunshine almost 320 days of the year. Containing miles after miles of sandy beaches, the Costa Del Sol is truly an awesome place to relax and have some beach sporting fun with your young ones. You will find plenty excellent resorts in the area. Although the coastal side can be a bit crowded and busy sometimes, you can always visit the small village of Casares or the quite old city of Marbella for a more soothing experience. But its long running coastline is its prime attraction and should provide you the memorable holiday you were seeking.