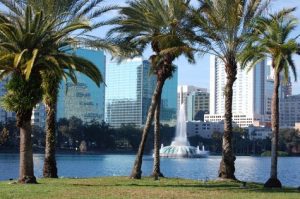 Orlando, Florida is one of the most sought-after tourist destinations in the United States due to the prevalence of world-class theme parks like the Disney World. Because of this, it is flocked by families who want to have a blast during their holiday break.
Bear in mind, however, that there are a myriad of other fun and exciting places to visit in Orlando other than Disney World. Like this award-winning theme park, the said attractions can give you value for money when it comes to fun and excitement. Some of them are elaborated in the succeeding paragraphs.
Kennedy Space Center
Located near Cape Canaveral, the Kennedy Space Center is an Orlando attraction that you and your family will love. While there, you'll have a first-hand look of some of the facilities that American Astronauts use to travel outer space.
Also, you shouldn't miss the Space Center, a top-notch Image MAXimum (IMAX) theatre that features space simulations that will somewhat make you feel that you're an astronaut yourself.
SeaWorld
These marine-based zoological park is another Orlando attraction that you should include in your itinerary. While there, you'll experience and appreciate the alluring beauty of the marine life. The thing that makes it unique among other zoological parks is the fact that you can get up-close and personal with mesmerizing ocean creatures.
You can play with the playful penguins and dolphins, without worrying about a thing because the park's personnel are always there to look after your welfare.
Busch Gardens
Do you want your children to explore the beauty of nature and experience the thrill of outdoor life? Then the Busch Gardens is just the place to be.
This theme park offers the chance to explore the natural habitats of exotic birds, mammals, and reptiles, among other creatures. In addition to this, it offers thrilling rides and live shows that are specifically designed to teach young ones to take care of the environment.
Conclusion
Yes, your trip to Orlando, Florida won't be complete without a visit to the internally-acclaimed Disney World. However, you should remember that in addition to it, there are so many attractions in the city that can make your family vacation more worthwhile