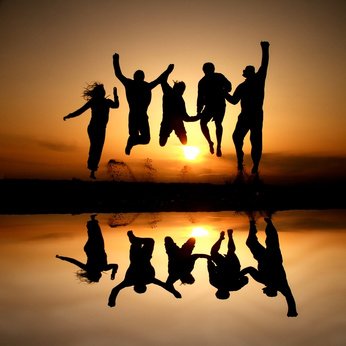 So you've made up your mind that you are going on a family vacation. And the next question is – where to? There are many places for a family vacation but not all of them will have what you need for an enjoyable trip. Since you are going together with your children, they will need to be the key point to consider if you are all to have a great vacation.
A frequent choice for family vacations with children is Las Vegas or Reno in Nevada. In my view, these are less than ideal — these cities are not family destinations, no matter what efforts the tourism industries in both cities (Las Vegas especially) make.
Both Las Vegas and Reno offer very little attractions for children. And they do not offer anything special which cannot be found elsewhere. If you are thinking about visiting Las Vegas, perhaps you are hoping for at least some gambling. Gambling does not bode well for a successful family vacation with children.
The preferred choice for many parents with children is Disney theme parks. These parks are often the best choice for children over five and under twelve. Children over twelve may well still like it, too. Children under five, especially those under three, might find it difficult to spend the whole day there and later they will hardly remember their visit to Disney.
Do not forget, however, that a lot of energy is required for a vacation at Disney. These parks are not a good choice for a relaxing trip, because as a rule they are crowded and there are so many new things to see. With younger children, it can get especially hard in the afternoons.
If you prefer to go on a relaxing vacation with your children, why not think of Hawaii? Although Hawaii is not advertised as a resort for children, depending in which island you are staying at, there is still a variety of entertainment for children.
Hawaii is a good choice for slightly older children — let's say over ten — because many of its attractions are geared to individuals over that age. For instance Pearl Harbor – younger children will have no way to understand what is so special about that place.
Another suggestion for a family vacation with children is cruise ships. When choosing to spend your vacation on a cruise ship, there are some important facts to consider. First, it is most likely that you will share a cabin with your family and there won't be enough room for everybody's liking. But since there are so many things to do outside the cabin, it shouldn't be too much of a problem to view the cabin as a sleeping spot rather than a permanent hang-out.
Also, cruise ships are not the ideal choice for teenagers. Teenagers are in a difficult position because on one hand the majority of programs for children are targeted at children under twelve and on the other hand, teenagers are still not old enough to participate in entertainment for adults (casinos, lounges, etc.) But in any case there is the benefit that you will witness marvelous ocean views and will visit many different ports. Watch out for whales!
The conclusion is that choosing the destination for your family vacation is firmly up to you! You are the one who knows best what is interesting for your children and what is not. Take into account what is suitable for them and what is preferred by you, choose a destination or vacation package which offers the best combination of things which appeal to all of you — and you're halfway to a great trip already.
Author Information
Andrew Westforth is the owner of FHT Travel — a large and comprehensive collection of information on travel, including articles, resources and a free newsletter.