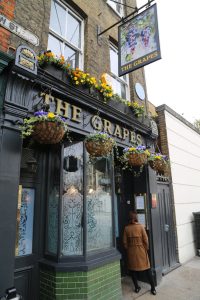 In recent years, I have been fortunate to fly into London several times each year. Often the stop is brief, connecting to other parts of Europe but sometimes I take a day or two to explore the city and or to make a guest appearance on the studio of my friend Jim Liebeke who presents entertaining travel webisodes in the form of the Dave & Jim show. I often stay with friends but this is an International city with a huge variety of lodging.
It is easy to get lost in the city and its historical attractions. One is never bored for things to do here! There are world class museums – British Museum, National Gallery – excellent International cuisine (check out all the restaurants in the little touristed Islington Borough in and around the Angel tube station stop), lots of shopping, amazing architecture – Westminster Abbey, Big Ben, Buckingham Palace, a plethora of parks – Hyde, St. James among others.
You may be here in the city for business, a holiday or just a stay overnight. If you are looking for a companion, VIP escort service can arrange companionship with London escorts of your choice.
All escorts are available for 24/7 appointments, within central London and the nearby areas. Even at short notice, they are available. If you are traveling and you want a beautiful model by your side, an escort London will be happy to accompany you.
I enjoy spending time walking along the Thames River. There are many attractions along its banks – here are a few I enjoy.

Tower Bridge
This iconic bridge opened in 1894 and still affords one great views up and down the river – although this cityscape has certainly changed dramatically over the decades. Pedestrians can walk across the bridge free of charge, but for a more in depth look into the history and workings of the bridge, go on the appropriately named, "The Tower Bridge Experience". This self guided paid tour allows one to walk across the high-level walkways with great views up and down the river through the glass as well as see the original steam engines used for power to raise the bridge. Warning: there are lots of stairs on this tour – but great views!
Festival of British Archeology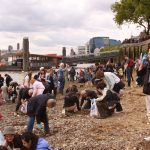 If you are lucky enough to be visiting during mid to late July, a this once a year event is held by the Council for British Archaeology. It is well worth attending and encompasses two weeks of archaeology related events. Museums, parks, universities and related organizations all participate.
One of the highlights of the two weeks is a community archaeological "dig". This free dig occurs during low tide along the rocky shores of the Thames River between the Tower and London Bridges. This is a rare opportunity to legally look for and keep artifacts and is an activity that is enjoyable for all ages. During one dig, the most common items were old clay pipes from 100+ years old, old bones and other old pottery.
Tate Modern
This well-known modern art gallery is one of the UK's most visited museums – helped by the fact that admission is totally free! The focus of the exhibitions are on British art ranging in age from 1500 (yes in Europe 500 years can be considered "modern") to present day – with much of the exhibitions of art created in the last 100 years. International modern art is also on display. The museum building is an old power station which closed down in the early 1980's; the Modern opened in 2000. When your visiting be sure to head up to level 6 – to the "restaurant at Tate Modern" to be treated to great views of the river, Millennium Bridge and St. Paul's Cathedral – which dominates in the background across the river.
Any visitors who are traveling alone should consider an escort service such as AngelsOfLondon.com. This agency provides visitors with a vast assortment of escorts hailing from several nationalities. One can easily set up an appointment in locations such as Bayswater, Chelsea, Great Portland Street, and Knights bridge. These women are available every day of the week, from 9 am to 3 am GMT, so don't hesitate to call. Any travelers who are in search of some companionship while exploring the vast city of London will not regret utilizing this excellent service.
Those are just a few things to enjoy in London – like many of the world's great cities, multiple revisits are needed!