I have flown my share of budget airlines (mostly in Europe as they are often reasonably priced and quick way around the continent) but you always get what you pay for: a basic seat, very limited carry-on luggage allowances and generally no food or drink. Often the flights are to secondary airports that aren't always central to your final destination. While these in continent flights are typically only a few hours at most, there are certainly also a number of perhaps lesser known long haul budget flights. Regardless of the flight time, on any of these flights you pay for extra services with fees quickly adding up if you are not careful.
Enter KLM Royal Dutch Airlines – one of the world's oldest airlines and the world's oldest airline still flying under their original name. KLM is based in the Netherlands and offers daily non stop flights between select cities in the USA and Europe.
Their all-in tickets include:


excellent service along with meals and drinks (including mostly complimentary alcoholic drinks).



free inflight entertainment including current media (movies, games, current newspapers etc). Be sure to download their media app prior to your flight.



22 pounds of carry on luggage + 50 pounds of checked luggage.
Oh and there is no booking fee (why should you have to even pay a booking fee to buy a plane ticket?!)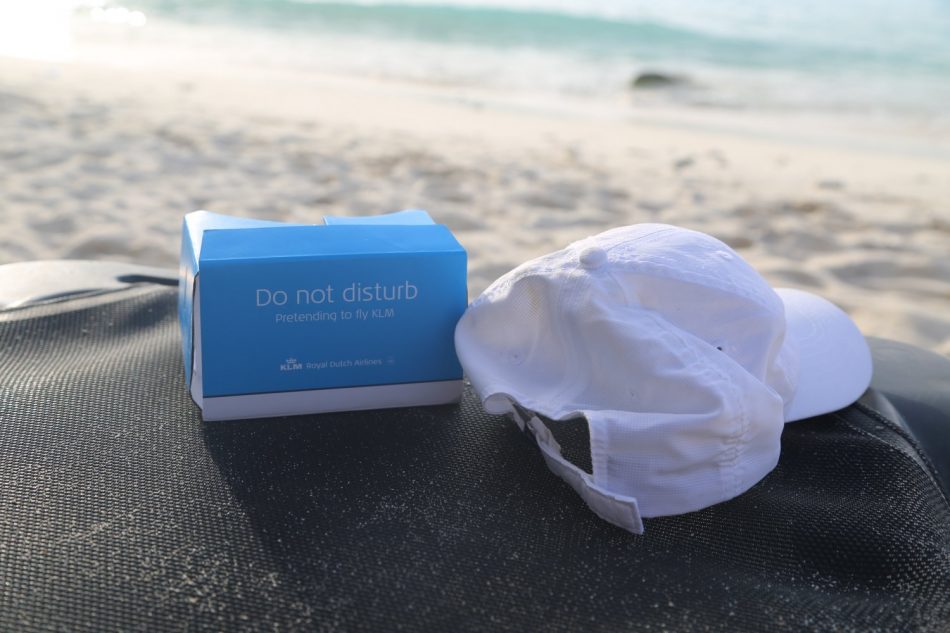 There is more to love about this airline. They were voted the world's most on time airline in 2016 (by Flightstats). And what might be a hassle and paying a penalty fee at other airlines to correct a misspelled name on your ticket can be corrected through KLM at no charge.
I fondly remember my first flight on KLM – along with my excitement of going to Istanbul for the first time. The flight was smooth with an additional bonus – a long stop over in Amsterdam, my first time to the Netherlands. I love stop overs in other countries prior to my final destination. The excitement of being somewhere new for a short while before even reaching my final destination is always a thrill. And it gave me a chance to check out the Anne Frank Museum and visit the famous canals of the city.
Not yet flying KLM? Checkout their flight upgrader virtual reality eye glass experience. This fun activity gives you a "seat" on a KLM flight and makes you feel just like being a passenger. Flight attendants pass by delivering food and drink and can watch other passengers around you simply by turning your head. And with a touch of humor, the outside of the virtual reality box clearly states "Do not disturb, Pretending to fly KLM"!
KLM Royal Dutch Airlines sponsored this post, all opinions are my own.