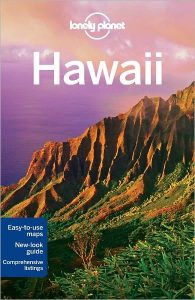 Lonely Planet Hawaii by Lonely Planet This book covers "the big Island" – it is small and light enough that it can be carried with you when you are actually traveling. This is a full color guide to some of Hawaii's nicest beaches and activities with additional information about this state's unique myths and legends. The "best" section in the front of the book is well worth reading. Another highlight is their spotlighted interviews with locals under "island voices" which are scattered throughout the book.
Looking to summit or star gaze from the top of Mauna Loa or the taller Mauna Kea? An informative section covers all angles of a trip up these mountains – hey did you know that you can even snow ski in Hawaii?!
This is a unique novelty to notch on your belt as there is no commercial ski resort on the mountain – bring your own gear and be there at the right time of the year.