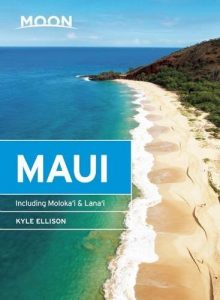 Maui. The name quickly brings to mind the Road to Hana, beaches, surfing and the 10,000 foot volcano, Haleakalā. Long time travel blogger, Kyle of Kyle the Vagabond (who we have followed for numerous years) has written the go-to guide for all things Maui (including Molaka'i and Lan'i). Growing up in Maui, with a passion for exploration – he has a unique and varied perspective of the island that only a local can have.
Specific itineraries are covered for a variety of types of travel including romance, beach, and outdoor adventure. Kyle's SCUBA diving (is a divemaster) and surfing experiences on Maui certainly came in handy when writing about these activities. This book is extremely detailed and one you will want to pickup prior to visiting the island.
Like the cool photos contained within? A number of these were taken by Kyle's wife Heather.
To purchase this book