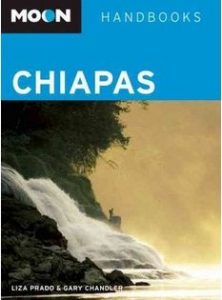 Moon Chiapas by Liz Prado & Gary Chandler The Chiapas are located in Southern Mexico and contains one of the largest rainforests in the Western Hemisphere north of the Amazon.
The Chiapas has a plethora to offer the traveler including culture, colonial cities, ruins, beautiful lakes, waterfalls (yes there is an abundance of water in the Chiapas!), beaches, mangrove forests and the rainforest. This region of Mexico is an eco-tourist and nature lovers paradise. A good set of itineraries is available in the beginning of the book.
Be sure to read the "tips for travelers" under the travel essentials section towards the back of the book. Easy to use maps and a short Spanish glossary containing useful terms is also included.