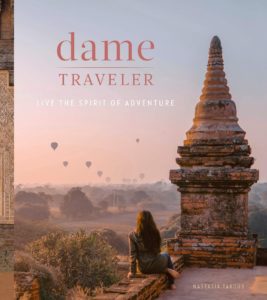 Better known to her Instagram fans and followers as the Dame Traveler, Natasia Yakoub made a dramatic career change years ago from being a registered nurse to now a full-time traveler and photographer. This book is an impressive compilation of photographs with captions provided from solo women travelers from around the world. Every destination also includes a 'dame traveler pro tip' with short but informative advice.
Organized into sections including architecture, culture, nature and water. Nearly 200 talented photographers contributed to this book.
An inspirational read and perhaps dangerous for those blessed with wanderlust. Thumb through a few pages and you might find yourself soon searching for flights.