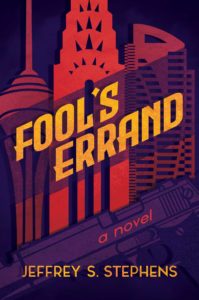 Fully contains all the required satisfying ingredients of a mob-inspired mystery – intrigue, mystery, romance, valuables and even some tough guys thrown in for good measure.
Follow along as readers are initially introduced to John "Blackie" Rinaldi – a man who lives his life at the edge of organized crime. Six years after a 'car accident' ends his life, his son, the main character in the novel receives a mysterious letter from his father describing stolen money. By all accounts, the son has led a respectable life and has avoided the gangster life.
But after reading his father's letter, his curiosity gets the better of him and he begins to pursue this supposed stolen treasure. Word gets out on the street of his pursuits and gangsters from his fathers' life resurface – and not in a good way. More secrets about his father's life are uncovered during his journey. The mystery leads the son to Las Vegas where he 'randomly' meets a gorgeous woman on a plane and eventually to the south of France to meet one of his father's old friends, accompanied by this same woman.
This is a pursuit that is not always what is seems, hang on for the ride!
To purchase this book, click here.