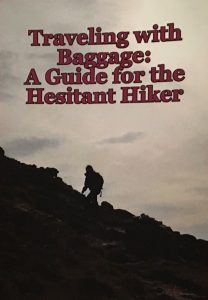 Author Sarah D. Tiedemann has pulled from her years of experience traveling, packing and hiking to create this 'A to Z' list describing numerous valuable items that hikers need to be aware of. Covers preparation, departure and arrival information and a wide variety of potential dangers on the trail.
Her experience is varied from hiking next to cliffs in Kauai, to reaching the windswept summit of a mountain the middle of winter to braving other weather related events while on the trail. Also a special chapter for women hikers and adventurers.
This book is the perfect recipe for those looking to escape their comfort zones in search of personal growth and new adventures.
Order a copy of this book