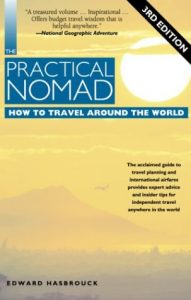 Practical Nomad by Edward Hasbrouk Your round the world travel agent. Edward is an internationally recognized expert on round-the-world travel.
This is an excellent guide written by someone who has traveled round the world several times. Stories, money saving tips, itineraries & more.
It focuses on independent travel adventure and as the title says, incorporates practical information such as airport security, planning routes, finding travel companions, and how to find the best deals.