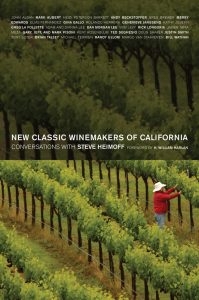 New Classic Winemakers of California by Steve Heimoff Join author Steve Heimoff as he visits with a number of prominent winemakers, all based in California. The reviews are less an interview but are written in more of a conversation prose.
Reviews are in-depth, focused and personal. Sections of the book and specific winemakers are divided into decades starting with the 1970's through the 1990's.
The forward was written by Bill Harlan, esteemed Napa Vintner.