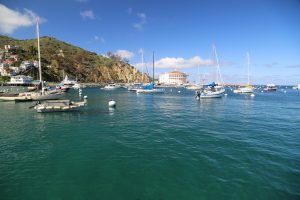 Human history on Catalina Island dates from about 7000 BC. The Gabrielino Indians were the first humans to live on the island. Soapstone was plentiful on the island and the natives created bowls and other implements from this rock (and then traded with natives living on the mainland).
Juan R. Cabrillo became the first European to set eyes on the island in 1542. In the 1790's the sea otter population suffered tremendously due to the over hunting by various cultures. During the Spanish-Mexican occupation Catalina became a hub for piracy and smuggling.
Americans took control of the island in the early 1800's.
During the early 1860's a group of Union soldiers camped on the island and built several barracks, which can still be seen if you visit Two Harbors.
Tourists started flocking to the shores of Catalina in the mid 1880's. Today a number of cruise ships stop unloading passengers for the day. In 1887 Avalon was founded as a resort town. A terrible fire roared through Avalon in the 1890's, which destroyed the main hotel at the time, the Hotel Metropole.
William Wrigley, of Wrigley's chewing gum fame, purchased a controlling interest of Catalina in 1919. At this point the island's tourism took off and based on it's proximity to Los Angeles, Hollywood stars and starlets began to frequent the island. The Chicago Cubs made Catalina home for their spring training from 1921 through 1951 (and a little known fact is Avalon was home to the first "Wrigley Field".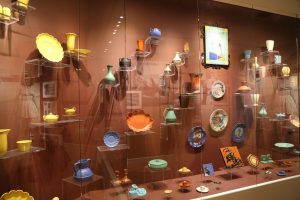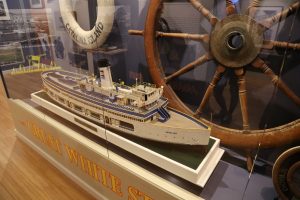 Wrigley founded Catalina Clay Products in 1927 initially using clay found on the island – it was in operation in the late 1920's and early 1930's – operations were eventually moved to the mainland and it had ceased to operate by the late 1930's. This pottery is highly sought after today.
During WWII the island was closed to tourism and the military conducted war training exercises.
While tourism was healthy for the local economy it did not always have the best effects on the environment. From 1975 onwards, the Santa Catalina Island Conservancy took control of nearly 90% of the island – protecting and preserving endemic species and the land itself. As a result, refreshingly the island is safe from further urban development and sprawl.
The Catalina Island Museum has excellent displays on the island's rich and storied history – from the early people's who lived on the island thousands of years ago to more recent history. A visit to this museum is highly recommended when you come to Avalon.