Money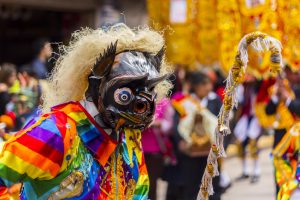 Before reviewing the websites below, a quick word about using money in Peru. It is VERY difficult to spend ANY money that has even the slightest tear in it, regardless of the monetary denomination or which country it originates from.
This is primarily true in Cusco; its not quite as bad in the rest of the country. The reason for this is apparently the banks charge a higher percentage to change & process money that has tears in it. This is quite ridiculous and makes for very frustrating experiences, especially when cash is king at most vendors. The vendor refuses to take your money and you are left out to dry as you have to find money that is in almost perfect condition (IE, no tears or rips). If there is a very small tear the vendor should still be able to accept it as they will "cut" off a millimeter or so of the actual bill, thus eliminating the tears.
Another note: a small percentage of Peruvian bills and coins are totally fake. Peruvian vendors are trained to be on the look out for these and will of course refuse to accept the money if you try to give them fake currency. The problem is that the fake money is very hard to differentiate from the real money – if you end up with a supposed fake bill or coin, have a local try to tell you how to tell the difference from the real money.
Gifts
Note from fellow traveler, Dinah: Peruvian children enjoy receiving pens and pencils from tourists. She says, "in addition, sets of markers and cardstock paper make good gifts (the cardstock is heavy weight and makes great drawing paper)."
The following websites provide additional sources of information.
Cuzco
Machu Picchu