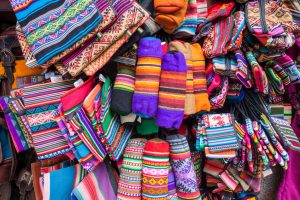 Using Travel Agencies can be advantageous and disadvantageous; it depends on the situation and how you like to travel. Travel agencies will often save you valuable travel time and energy as they already have existing connections with guides, and local tour operators. They will have pre-arranged tours and will often handle all necessary logistics. However, they are usually more expensive than planning and doing a trip on your own. For example you could visit Machu Picchu in one day arranging all your own transportation and it would cost you about $150 – in mid 2016 some travel agencies were offering this trip for almost twice this amount!
If you are on a budget, you should definitely shop around at several different agencies – you will find the prices do vary quite a bit. Sometimes you might even find the different agencies pool their customers into one tour, even though each agency charges a different amount! This was particularly true of some of the agencies in Cuzco.
Also determine if the tours are conducted in your native language or in several languages. Find out the size of the tour group. Ask specifics. Its always a good idea to talk to fellow travelers about tours they have been on.
Some of the travel agencies are connected to each other by Instant Messaging programs – so I found that if one agency had a particular trip already booked, they could immediately instant message another agency to find out if they still had space.
The following are just some of the tour agencies in Cuzco that the author visited. There are literally hundreds of agencies in Cuzco – these are just a sample.
Ausangate Mountain & Jungle Explorers is located at Procuradores N 350. They offer a great variety of trips from trekking near the high mountain, Ausangate, horse back riding, trips to the jungle, 4-wheel cycling, paragliding, river rafting, rock climbing and a variety of other tours in and near Cuzco. For more information please email: ausangate_havitush@hotmail.com
Eco Aventuras Cusco specializes in hiking tours and treks. They are located about 2 blocks from Plaza de Armas at Siete Cuartones St 231. Visit their very informative website for more information: www.ecoaventuras.com
Eco Amazonia has an office in Cuzco located at 210 Garcilazo Street, Office 206. They specialize in trips to four main destinations in the Peru Amazon. Visit their website at: www.ecoamazonia.com.pe
One of the most well known agencies is Eric Adventures run by Eric Arenas a former 1992 Barcelona Olympian kayaker. This agency specializes in kayaking and white water fun, but they also offer mountain biking, horse riding and a variety of other custom tailored trips. Most of their agents speak excellent English. They are located at Plateros N 324. Their PHONE number is: 51-84-228475 or visit their website: www.ericadventures.com
Hiking Peru is tour operator with a small office on the second floor right on the Plaza del Armas in Peru. They specialize in short and long treks on the Inca trail. For more information visit their website: www.hikingperu.com – Dave has used this company before.
Jisa Tour Operator is located at Calle Procuradores N 46 and they specialize in Machu Picchu trekking. In addition you can also purchase plane & bus tickets here. PHONE 244001 or email: jisa_tour@hotmail.com
Indiana Expedition This tour operator with 11 years of experience specializes in private tours for small and medium size groups. It offers a wide range of tours to different destinations including Machu Picchu, the Inca trail, the Amazon jungle, Lake Titicaca, etc. and multiple activities from horse-back riding to sandboarding in the desert, and multiple accommodation alternatives from home-staying to lodges in the jungle. www.indiana-expedition.com
Nikol Expeditions specializes in Inca trail treks and also other mountaineering trips. They offer a well put-together 3-4 day trek into the Lares Valley. This is a trek through mountains, past glacial lakes, and through small villages. For more information and pricing email: nikolexpeditions@hotmail.com or visit their website: www.nkexpeditions.com
Viaje Cusco is located at Portal de Harinas 177. They offer a variety of Inca trail trekking options. Be sure to stop by their office and pick up their informative hiking pamphlet. Their group sizes range from 6 to 16 people. For more information PHONE 084-244054 or email: tamblo@terramail.com.pe