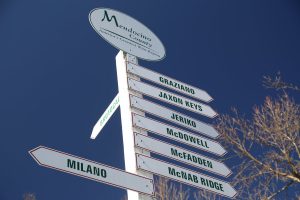 Tiny Hopland contains a number of tasting rooms which deliver down to earth experiences for visitors – focusing on wines from Mendocino County. Although there are many wineries in Mendocino County including a number of tasting rooms in Hopland, this area does not have the recognition that perhaps Napa and Sonoma County have obtained over the decades. For the consumer, that is not a bad thing. Mendocino County is producing some stellar wines (the county features 10 diverse appellations); your typical tasting will not usually be crowded arm to arm at the bar as you might find at some of Napa or Sonoma's larger wineries. And tasting fees are generally low or complimentary and the wines are available at a decent price to value ratio.
Check out Hopland's Wine Tasting Passport Weekend held every January here: www.hoplandpassport.com
And note that select tasting rooms in town participate in a fun event called "Hopland Second Saturday" – on the second Saturday of each month each participating tasting room will provide small bites to be enjoyed with the wines and sometimes live music.

Brutocao Family Vineyards (pronounced brew' tuh coe) is a family owned winery (four generations) with their first vintage from 1980. They offer wine tasting in the main building of the old Hopland High School (closed down in 1965) – this is certainly one of the more unique wine tasting venues we have tasted in over the years. Plenty of space inside part of which they have utilized for a gift shop and event space. Also 6 Olympic sized regulation Bocce Ball courts that visitors can use.
In a nod to their family heritage the mural behind the tasting bar counter is an idealized pictorial of ancient Venice and St. Mark's Square. The winery logo, the Lion of St. Mark, was inspired by the lion that sits on top of St. Mark's Cathedral. Makes a wide variety of wines including the Bordeaux style suspects as well as from plenty of Italian varietals. Visit: www.brutocaocellars.com
Campovida (formerly the Fetzer Vineyards property) is located on East Side Road just 1/2 mile east of Hopland on Highway 175 (the same road used to access the Sho Ka Wah Casino). Campovida means "field of life" – the current ownership has beautifully resurrected the property – it certainly was a disappointment when Fetzer closed this property in 2006. No longer shuttered – the property is again open to the public with appointments needed generally on Friday through Sunday and possibly on the weekdays as well. If not to busy, often one can call to make a last minute appointment.
The site includes their Magnanimus tasting room, biodynamic gardens, and a center for weddings and other private events. A small store and winery estate rooms are also located on site (one of the few properties in the immediate vicinity that offers lodging – inquire for details). Visit: www.campovida.com
Cesar Toxqui Cellars maintains a tasting room in what we were told was the old gymnasium at the Hopland High School (closed in 1965). If this was the gym, it is the smallest and lowest ceiling gym we have come across in our visits to various schools over the years. In any case it serves as an ideal tasting room – showcasing the diversity of wines produced by Cesar Toxqui.
Cesar originally moved to Mendocino County from Mexico at age 16 and began work for Fetzer Vineyards – working with the grapevines. He even has a connection to Brutocao Cellars (also a tasting room in the Hopland High School) – Cesar was their Cellarmaster. One wine is named Ruthless Red (after his wife), another wine is made from French Colombard – not often seen these days. Light in style this wine retains excellent acidity and would be ideal for pairing with a number of spicy Asian dishes. Visit: www.toxqui.com
Graziano Family of Wines maintains a tiny tasting room in the north part of Hopland in a building that houses another tasting room and a coffee/tea shop. Not setup for busloads here, rather the space in intimate and best for maybe 5-10 people. The winery produces a diversity of wines under four different labels and in the spirit of their Italian heritage focus on a number of Italian varietals such as Barbera and Sangiovese and lesser known varietals (at least in these parts) including Montepulciano, Negroamaro and Tocai Friulano among others.
Founded by long time and well-regarded winemaker Gregory Graziano (was winemaker at La Crema for some years). Those looking for a rich high sugar dessert wine can jump right into the Tocai Friulano Late Harvest. Dark in color and very aromatic after one tastes this wine you start to think of various dessert pairings (try drizzling it over fresh peaches for one). Check out the thick piece of cork oak bark hanging on the wall – Gregory helped harvest this during one of his trips to Italy. Visit: www.grazianofamilyofwines.com
McFadden Farm operates a tasting room on the east side of the 101 and just north of the Bluebird Cafe. Their product offerings have evolved since they were founded in 1970. Today they sell various meats, herbs (all grown on their farm and air dried), and wines in their tasting room.
They have long been associated with being growers – then they started making wine and ultimately they opened this tasting room a number of years ago. They have a strong association with the Napa Valley having sold grapes to Sterling, Robert Mondavi and Chateau Montelena. At the time of our last visit, tasting fee and for the quality, the wines are extremely well priced. Very knowledgeable General Manager. Visit: www.mcfaddenfarm.com

McNab Ridge Tasting Room is a stand alone tasting room along main street located in a cute wooden little house that was built in 1896 as a schoolhouse and used to be a church, hardware store and an antique store. Spacious with plenty of room along the tasting bar as well as several sofas and another table that visitors can use.
Owned by the Parducci Family since 1999 when Mr. Mendocino, John Parducci (a name synonymous with Mendocino County vineyards and wine making) purchased McNab Ridge. John's family, the Parduccis founded Parducci Winery in 1932 which is no longer owned by the Parducci Family. John died in 2014 at the ripe old age of 96. His grandson Rich is the winemaker. These are well made wines and include several eclectic varietals for California including Pinotage (popular in South Africa). Does not drink like a typical Pinot Noir from coastal California – the 2014 vintage showed floral notes on the bouquet with darker fruits on the palate, a bit of savory spices along with great acidity. They also produce a slightly off dry French Colombard – one notices the slight sweetness only on the finish. These wines are available at very good quality to price points. Visit: www.mcnabridge.com
Milano Winery is prominently signed on the west side of the 101 accessible via a short gravel driveway mere minutes before you reach Hopland. The winery and tasting room is located in an old hop kiln building (it is Hopland of course!). Cute little spot, worth pulling over to sample their wines, check out the rural property and if you are here in the afternoon, bring a picnic lunch.
The usual suspects can be found here, Chardonnay, Cabernet Sauvignon, Merlot and Zinfandel but be sure to try their other varietals which are much rarer including – Carignane, Charbono, and Valdiguie. And sweet wine lovers take note – they offer a number of sweet wines including a port styled wine (one of their wine clubs is even called Roba Dolce meaning the Sweet Stuff. Several animals roam the grounds including land tortoises, pygmy goats, a pot-bellied pig and various chickens.

SIP Mendocino is owned by the same owners (Julie & Joe Golden) as the Golden Pig Restaurant (a very short walk to the north on the other side of Center Street). Originally founded by long time Mendocino vintner Bernadette Byrne.
A must stop for anyone wanting to explore the diversity of Mendocino County wines, as well as receive an education on the wine regions of the county. Great select of wines – over 100 – mostly Mendocino County wines but a selection of others from neighboring counties. Also biodynamic and organically grown wines. Not just a wine shop, they also offer a full tasting bar with several flights and a diversity of wines one can choose from. Also wines by the glass. And if you have had enough wine check out their small selection of local ciders and beers. Visit: www.sipmendocino.com
Interested in wine tasting in Napa or Sonoma County? We have personally visited & tasted at 1,000+ Napa Valley wineries & producers.

Visit the Napa Wine Project Here Visit our Sonoma County Wine Page Here