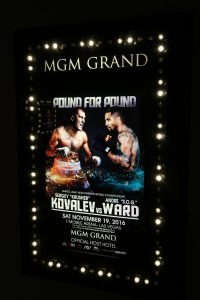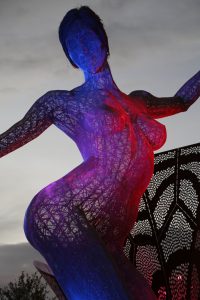 No visit to Las Vegas is complete without seeing a show. Shows are incredibly popular and is the main reason why some people visit Las Vegas. They range in price from free often outdoor entertainment provided by the giant casinos to the $100+ per person show.
Be sure to pick up a Las Vegas Visitors Guide (published by the Las Vegas Visitors & Convention Authority) – you can find these in or around the casino's – often the local Las Vegas tourist publications will contain ads or coupons for nice discounts to particular shows. Note that most shows in Vegas have very limited production runs – some of the shows that involve big name recognition and multiple performers may last a while, or not. Some of the solo shows entirely depend on the popularity, age and desire to perform of the individuals.
But know this, unless you live in Vegas you probably don't visit every week or even every month – and when you come back, if you do, the vast majority of shows will be different then when you last visited. Nothing is static in this town.
Also note that many, but not all shows are adult oriented in nature and you must be at least 18 years of age to enter. We will make our best effort to ensure this information remains up to date but always can use the input of readers.
NOTE: SHOWS IN VEGAS CHANGE FASTER THAN THE TIME IT TAKES TO LOSE $100 ON SLOTS.
If you notice something incorrect on this page, please email the corrections/updates to Dave or post here:
The following is a list of some of the more popular Las Vegas shows.
Bellagio Water Show is FREE, is outdoors and plays every 15-30 minutes weather permitting and depending on the time of day. More info: www.bellagio.com/en/entertainment/fountains-of-bellagio.html
Bite plays nightly at the Stratosphere, tickets are $40.95/person. This show involves Rock & Roll & Vampires – only in Las Vegas! More info: www.bitelasvegas.com
Blue Man Group plays at the Venetian Hotel. Two nightly shows. Tickets run from $75 to $110. More info: www.blueman.com
Chippendales , the Show is billed as being "the ultimate girl's night out" is held at the Flirt Lounge at the Rio Hotel & Casino. Tickets run from $40 to $75. More info: www.chippendales.com
Le Reve plays at Wynn Las Vegas and is an aquatic production. Your seat will be no more than 40 feet from the stage – takes place in a round theatre. PHONE NUMBER (702) 770-9966 or visit: http://pages.wynnlasvegas.com/lereve
"O" by Cirque du Soleil is a production with water as its central theme. Great art work, acrobatics, swimming and high diving. Tickets range from $94 to $150 per person. This show is held at the Bellagio. PHONE NUMBER (702) 796-9999
More info: www.bellagio.com/o-cirque-du-soleil/o-cirque-du-soleil.aspx
Rick Thomas Magic Show performs daily in the Stardust Hotel. Tickets are $24.95 plus taxes. Visit www.rickthomas.com for more info.
Rita Rudner , the comedian performs on select days on the Vegas Strip. Nightly shows. Check her website for scheduling: www.ritarudner.com/schedule
Volano, The Mirage is a nightly show, appearing appearing several times each night outside of the Mirage Casino. Free. Visit: www.mirage.com/en/amenities/volcano.html
Zumanity is an incredibly popular show performing Fri-Tues in a cabaret style. Tickets sold in pairs only. Visit the website now: www.zumanity.com