Los Angeles anchors the heart of Southern California and LA is the 'King' here in the south land. International tourists who visit California often say to me, I visited Los Angeles and San Francisco, and I really didn't like Los Angeles, but San Francisco was so awesome; it is such a small city – easy to get around, manageable, picturesque etc. Well that is not what LA is about. To the casual visitor Los Angeles can be extremely overwhelming to the point that this city becomes a huge turnoff. "It is so large, and its so spread out. The freeways make me cringe". The LA metropolitan region has truly been shaped by the automobile. There is so much traffic. Where to start? What to do?
In Los Angeles size matters and we took that into consideration when we originally put this article together. As we continue to update this article it has quickly become our longest travel guide (with more then 150,000 words in this guide alone)! While certainly not a small city (it is the second largest in the USA), it is spread out over many miles connected by a vast artery system of busy freeways. There are more then 10 million people in LA county alone.
Unless you have gobs of time, you must pick and choose carefully and try not to see it all. Los Angeles is best absorbed with multiple trips. You have to look at Los Angeles under a microscope rather than from afar. Only then does its beauty become visible and once you begin to examine the "details" of Los Angeles, this incredible city really comes to life.
For a city of this size, Los Angeles has a relatively small downtown area, and overall the buildings are not nearly as tall as one might expect (although it does boast two of the three tallest buildings in California). In fact tourists who visit Los Angeles for the first time often mistake the tall buildings along Wilshire Blvd in the Westwood area off the 405 or downtown. Do not make this mistake. When Los Angelino's refer to "the Valley", they are speaking of the San Fernando Valley which is the vast artery of streets and cities that is situated just north of downtown Los Angeles.
The city is home to the very profitable film and entertainment business. It in fact dominates the worldwide movie and television market. You cannot visit Los Angeles without seeing some glimpse of this industry. Billboards in normal towns are ads for cell phone companies or real estate, etc – not in LA – in parts of town, the vast majority of billboards are for upcoming movies and popular television shows.
Los Angeles has culture, superb beaches (when they are not overflowing with people), great surfing, excellent weather, an incredible variety of restaurants, world-class museums, the television & movie industry, huge ports, massive freeways, the aerospace industry, oil wells, esoteric districts, & plenty of shopping. Also, Los Angeles maintains two major ports.
However the greatest asset Los Angeles has is its diversity as individuals from many countries in the world live here and in some cases has the largest population of immigrant communities outside of their native countries. Did you know that LA has the second largest Spanish speaking population in the world after Mexico City the largest Thai community outside of Thailand, the largest Korean community outside of Korea, the largest Iranian population outside of Iran (called "Tehrangeles"), a significant Armenian community and Orange County has the largest population of Vietnamese outside of Vietnam in "Little Saigon".
Los Angeles celebrated its 235th birthday in 2016. Modern day Los Angeles traces its roots back to 1781 near the present day Union Station. Los Angeles has a rich history and is a region that has exploded with growth in an unbelievably short amount of time. This multi-faceted city has been home for to Olympics (1932 and 1984) and will be hosting a third in 2028.
Los Angeles to me is the following: its can do attitude, the inspiring creativity of passionate artists and the cutting edge work of brilliant scientists and engineers, a unique cultural diversity where you often have the largest populations living outside of their home countries, it is classy, it has character, the weather is generally mild year round with a wonderful diversity of micro-climates, it is hanging out with creative people and tapping into their networks, it is the exploration of the intriguing recent history of how "this" all came to be and it is my own family roots – starting with with my great great grandfather who is buried at Forest Lawn, my grandfather who was raised here and my father who was born in Glendale.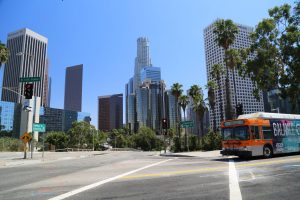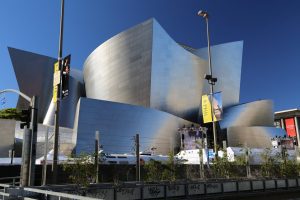 There is so much more: Los Angeles is an endless lineup of cultural activities and events every day of the week anytime of the year, late night forays to comedy clubs on Sunset, a drive along Mulholland overlooking "everything", a walk down the "hollywood" part of Hollywood Blvd, drives up to the Angeles National forest, a drive into the Hollywood Hills, exploring "ethnic" communities, concerts in outdoor venues on warm evenings, world class museums, gardens overflowing with sub tropical diversity, overworked actors struggling to get by, friends who get up at 3am to avoid traffic and drive to work and then drive back at 3pm, friends who work insane hours and then blow off steam by racing motorcycles on the freeways or in the hills extremely late at night, the mundane suburbia and sprawl of the "valley".
It is extreme wealth, it is extreme poverty, it is homelessness, it is amazing restaurants, it is hole in the wall restaurants, celebrity signed photos hanging on the walls at places as ordinary as your neighborhood car-wash, it is fashion, it is casual, it is the outdoors – from surf and sand to mountains and snow, it is the LA River, it is theme parks, it is studios, it is hiking in Griffith Park, it is roof top hangouts where there is nothing better to do than throw back a stiff drink on warm evenings with friends, it is wide boulevards, it is easily crossing major streets on foot in downtown at times with surprisingly few cars considering this is the nation's second largest city, outdoor shopping centers, the automobile, SigAlert, the metro, LAPD, the "power" of the freeways that are uniquely LA, the wonderful feeling of being in a 24/7 carpool lane passing hundreds of nearly parked cars in the other lanes, the happy feeling of driving the "right way" on a freeway when the other side is stacked up, it is the personal satisfaction of knowing how to get around town, it is invitations to private parties where the apparent goal is to feel exclusive and observe others wanting to feel the same way, it is touring friends from out of town and being a part of changing their perceptions of Los Angeles.
And, however, it is a city contrary to what you may hear – where you can truly feel a part of a community – and something greater than yourself if you put the effort in and want something badly enough. The diversity of what there is to see and experience here and the desire to explore – creates an adrenaline inducing buzz every time I am in town.
We are just at home in the "other" City of Angels – Bangkok – read our Bangkok Article Here.

The Signs of the City