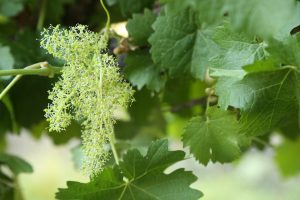 Bienvenidos al tierra del Malbec – or in English, Welcome to the land of Malbec! Numerous wineries within the region make this wine and it is commonly served in local restaurants. Lesser common, is Bonarda, also a red grape and Torrontés, a white grape. With that said, Mendoza is known for Malbec but the region certainly produces wines from numerous other varietals.
Within an hour's drive of the city of Mendoza are several hundred wineries. This is one of the largest viticultural areas in all of Argentina, and visitors can easily spend several days wine tasting on the outskirts of Mendoza. Similar to other well-known wine regions around the globe, Mendoza wine country counts some larger more commercial wineries – but by in large, most of the wineries by numbers are small and family owned, boutique wineries if you will. Unlike some wine regions, with wineries accepting walkin visitors, most wineries around Mendoza are strictly by appointment.
Five primary wine regions are within several hours drive of Mendoza. They are: Lujan de Cuyo, Uco Valley, parts of Lavalle and Las Heras, parts of San Martin and Rivadavia, and the southern area of San Rafael and General Alvear. We focus on Lujan de Cuyo as this is merely a 30-40 minute drive from the main part of Mendoza; we have visited this region several times over the years.
Wineries in Argentina are heavily regulated. This includes the last day grapes can legally be harvested, limits on what the wines can be fortified with, requiring sparkling wines be produced separate from still-wine production wineries and other specific rules. Mendoza is a desert and as a result has a very dry climate. Due to this, vineyards typically do not have as many disease and pest problems as found in wetter climates. However, one of the major problems in the region is that during certain times of the year (typically in March), storms will drop large hail stones which can cause severe damage to vineyards. Some of the most premium vineyards are covered with a special type of hail-preventive netting.
Land is still relatively affordable compared to select other wine regions in France and in California (one winery told us land on average is about 1/40th of the cost of comparable acreage in the Napa Valley, California. The cost of equipment and oak barrels is still the same, but with the cost of labor cheaper than other prominent wine growing regions the wines from Mendoza are a good value.
We recommend seeing no more than 3-4 wineries per day, and either bringing lunch or choosing a winery that serves lunch and eating there.
One typically has four options for visiting wineries from Mendoza. 1. Drive a rental car, make reservations at the wineries yourself. Some of the wineries offer English speaking tours and guides. 2. Hire a taxi for the day (agree on price before hand), 3. use a private wine company or 4. use the Vines of Mendoza's to arrange transportation and itinerary.
For those travelers who may not make it out ot the wine country or would like to purchase wine in town, numerous wine shops are located within the Mendoza city limits of Mendoza).
For premium custom tours, we highly recommend the following private wine tour company: Wine Republic . Run by long time wine enthusiast, Charlie O'Malley he also prints in English a locally well known wine and food guide. As with any of the local high-end wine tour companies it is best to give Charlie at least a 24 hour notice. His shop is located upstairs off of the popular Peatonal Sarmiento street at 133 Sarmiento in the Galeria San Marcos walk in shops area.

One driver who we had a very good experience with was Daniel Agnello. He used to drive a Hagen Dahz Ice cream delivery truck in New York City but is originally from Mendoza. His English is passable and he is very professional. His daughter's English is very good so you may end up talking to her if you want to schedule an appointment. You may call him at Cell 1555 39953 or Home 154-154674

Vines of Mendoza. Arguably the centerpiece of the Vines of Mendoza is the resort and spa, a community built around 21 villas ranging from 1,000 to 2,700 square feet located about 45 minutes driving from central Mendoza. Surrounded by vineyards and situated along the shoreline of a small body of water, the views from the villas are always spectacular especially of the snow capped Andes and during sunrise and sunset. Each villa is located within a short walking distance of the lobby, restaurant and gorgeous pool (with its in-pool reclining chairs).

Beautiful views are normal – seen from numerous parts of the resort, but arguably the highlight vistas are from the stand alone gym – from the second floor one enjoys incredible panoramas of the Andes and the vineyards in all directions. And the resort has been recognized by press, in 2019 they were voted the #2 resort hotel in all of South America by Travel + Leisure magazine and received mention as Best in the World by the Conde Naste Readers Choice Awards.

Located poolside is the small wine house (Uco Valley Tasting Room) which features select wines created by vintners associated with The Vines of Mendoza. As of our latest update to this review more then 400 unique wines are created on property. Guests and visitors to the resort are welcome to visit this tasting room without an appointment. The resort's sommelier often hosts special tastings which are only available by reservation. Visit: www.vinesofmendoza.com

We have visited the following wineries during several trips to Mendoza:

Bodega Cabrini is a family owned winery currently run by the fifth generation (founded in 1918). A visit is down to earth and relaxed. Their tasting room isn't one of the larger ones in Mendoza (not a bad thing). A visit usually incorporates some education about the Mendoza wine industry – a peek at some of their older Malbec vineyards, a tour of the production facilities and explanation of the wine making process. A visit ends with a tasting of some of their current release wines.

82 hectares are under vine ranging in elevation from 900 to 1300 meters. For more information visit: www.cabrini.com.ar

Bodega Catena Zapata – this family has been making wine in the Mendoza area for well over 100 years. Laura Catena is a doctor who attended Harvard and lives in San Francisco. The main winery was built in the large stone pyramidal style of Opus One in the Napa Valley. Be sure to walk up to their second level featuring excellent views of the entire Andean snow capped panorama spread out in 180 degrees above the valley.

Another highlight is their tasting room enclosed by glass overlooking the barrel room. Tasting is upstairs next to the counter – several flights of wine are available. Good Sauvignon Blanc, Cabernet Sauvignon, Malbec and Bonarda. Their Alamos Cabernet Sauvignon was crisp and light with a delicate mouth feel. It had a quick finish and was a little fruity. You can't go wrong with their wines! Visit: www.catenawines.com

Bodega Chandon. This was the first Chandon winery founded outside of France – it was established in 1959 with the winery opening in Mendoza, Argentina in 1960. The vision behind Bodega Chandon was from Jean de Vogué, the Chairman of Moët & Chandon in the 1950s. He requested their winemaker at the time, Renaud Poirier to travel parts of the world and identify premium sparkling wine locations. He located the site of the present day Bodega Chandon in Luján de Cuyo. Bodega Chandon is only about a 30 minute drive from central Mendoza.

Tours and tastings are available by appointment (allow about 75 minutes) and include an overview of the properties' history, a visit to a small demonstration vineyard on the grounds and a walk through parts of the winery. Tours are conducted in both Spanish and English if necessary. There is no cave at this Chandon, rather the cellar was dug out below ground and contains the aging wines – no riddling by hand occurs rather the wines are turned with gyropalletes. Visit: www.chandon.com.ar

Bodega Corazón del Sol Visits to Corazón del Sol are by appointment. Visitors will pull off of Route 94 onto a small dirt road leading onto the Vines of Mendoza property and will check-in with an attendant before proceeding down a dirt road following the signs to the winery. Park in the shade of several trees next to the vineyards and walk the short path to the winery. Guests are welcomed with a lighter style white wine by one of their personable, knowledgeable and friendly hosts.

The winery is small and tours are informal, relaxed and geared towards the interests of visitors initially focusing on an overview of the property and its history before proceeding into the small winery with its state of the art production equipment and small tanks. A short visit will take place in the barrel room where often a barrel sample will be provided. A tour includes a stop in a small library room built below the winery which contains older vintages of not only Corazón del Sol but also from Alexana Vineyards and Revana Winery. Sometimes tasting are hosted in this room. A tasting of current release wines following the tour is generally hosted in an elegant room with a generous allotment of windows providing ample views of the Andes and nearby vineyards. Visit: www.corazondelsol.com

Bodega Norton was founded in 1895 by namesake English engineer Sir Edmund James Palmer Norton. The winery offers a diversity of experiences for both wine novices as well as the more experienced oenophiles. Guests can choose from a Malbec only tasting to a sparkling wine only tasting. Or combine both education and a fun element into a visit with their Be a Winemaker for a day or a Sensory Evaluation course. Even a family friendly experience is offered – the junior winemaker program allows adults to blend their own wines while children create the labels.

And like other wineries, culinary experiences can be a big part of a visit here – with lunch at their La Vid Restaurant. The restaurant is known for its 8-course menu featuring locally grown locally sourced ingredients.

Visit: www.norton.com.ar

Bodega Ruca Malen was founded in the late 1990's and has limited international distribution. The main attraction here is their 5 course lunch of which each course is paired with a glass of wine. When we visited the food was prepared by a 28 year old chef who had also trained in Napa Valley, California. Samples of what we enjoyed included cream cheese and wild thyme custard, lentil salad – bruschetta with thin slices of eggplant, ricotta cheese and lemon zest, roasted beef tenderloin served with black pepper butter, olive oil and roasted capers. Getting hungry yet?!

Everything was delicate and deliciously prepared. This is a highly recommended lunch stop. Their wines are reasonably priced dollars with the higher end limited production wines over $100. Visit: www.bodegarucamalen.com

Bodega Septima. Tours (in English and Spanish) begin with a welcome wine at the elegant visitor center located on the first floor and then proceed up to the terrace for the wow views and some introductory history of the Raventos family as well as the history of Bodega Septima. Tours continue into the cellar with a birds eye view looking down onto the tanks and barrels – followed by a stop in their warehouse to see hundreds and hundreds of cases of final product waiting to be shipped. Tours last about 40 minutes and can either be followed by a tasting or a lunch at the Maria Restaurant with a pairing of current release wines.

Unlike the Napa Valley where regulations prohibit wineries from also operating restaurants, wineries in Mendoza with restaurants are quite common. Maria Restaurant is located upstairs and features regional-cuisine complementing their wines. The menu changes seasonally and uses fresh products and ingredients sourced locally as much as possible. Plenty of seating with lots of space between tables – windows on one side of the restaurant overlook the vines and the Andes. A sommelier will present each of the wines during the pairings. An outdoor patio area is often used for special culinary events. Visit: www.bodegaseptima.com

Tapiz Winery was originally owned by Kendall Jackson, the sizable wine company based in California; they own several Napa Valley and Sonoma County wineries among others in their international portfolio. Now it is under private Argentine ownership. One of the real highlights of a visit here is the tour – typically one on one with the guide. This is one of the more informative winery tours we've been on. The tour starts in the vineyards and if there is juice in the tanks you might be given a small sample. One of the highlights of the tour is tasting the same varietals grown in different "terra noirs" or locations.

There is a huge difference in the taste and structure of these wines even though they are made from the same varietals (the same species of grape). Tour ends in their barrel room with additional final product tasting. Visit www.tapiz.com

Terrazas de los Andes is located close to where the Andes reach the valley floor. Arguably, the highlight of a visit here are the food and wine experiences. An Argentine asado, paired with locally sourced ingredients. Founded in 1999 on site of an existing winery that was originally founded in 1898 – the property features several old vineyard sites including one that was originally planted in 1929 and another planted in 1945.

Vineyards are planted up to 1,800 meters. The flagship wine of the property is the Terrazas Single Vineyard (a Malbec). Visitors can stay on the property – the winery guesthouse features 6 different rooms.

For more information and to schedule a visit, see: www.terrazasdelosandes.com

Mendoza Wine Shops – there are many wine shops within the city of Mendoza. Parts of town have what seem like a wine shop on every block! One wine shop we've been to is Cava Sastre Burgos located at Mitre 1538 in Mendoza. They have a wide selection of local Mendoza wines. Also ask around for recommendations for additional wine shops. You won't have to look very long 🙂