Note that despite a fairly small population in Monterey and surrounding communities – during rush hour traffic can be quite bad in and around Monterey – in the Cannery Row area and Highway 1 in and around Sand City. Allow extra time if traveling during these early morning and late afternoon weekday times.
Castroville is a small town about 20 minutes north of Monterey – located just off of Highway 1. The self anointed artichoke center of the world – visitors will certainly see fields of artichokes if they spend any time in the area (along with other crops). Home to the annual Castroville Artichoke Festival – for two days on a weekend every end of May or early June. An artichoke queen is crowned every year – guess who the first queen crowned was in 1948 – none other then Marilyn Monroe.
Several artichoke stands are available just outside of town on the west side of Highway 1 including the Barn Fresh Produce just before you reach Moss Landing. The Barn Fresh Produce in our experience offers anything but fresh produce (determined during our multiple stops here). For fresher produce including artichokes try the Giant Artichoke Fruits and Vegetables located just off of Merritt Street (the main street through central Castroville).
For fried artichokes among other dishes, try the Giant Artichoke right next door.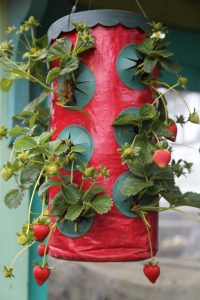 Moss Landing is located about a 25 minute drive north of Monterey. This tiny town used to be a haven for artists but there are less of them these days.
A good stop is the Haute Enchilada for lunch or dinner – located right in the center of town. Decent Mexican food and a decent alcohol list as well. Happy hour specials are reasonably priced – including the delicious friend brussel sprout leaves. A little bit eclectic, a little bit art, and plenty of food – sure to be an enjoyable stop.
Continuing on a bit further is the marina. In the mornings on weekdays often fresh fish is sold directly from the back of several private fishing boats. The Monterey Bay Aquarium Research Institute is also located here.
Never to be confused with the stacks at Morro Bay (further south on the California coastline) are the two stacks for the Moss Landing Power Plant. These are part of the natural gas powered electricity generating plant on site that was first constructed starting in 1949. Still operational.
The population of Mass Landing swells temporarily during the last weekend in July when the Moss Landing Antique Street Fair is held – this features many antique vendors and those who descend on town looking to buy antiques.
The Captain's Inn is the only lodging in town – an older B&B featuring 10 room.