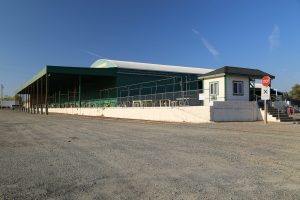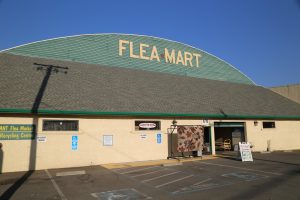 The Jolly Green Giant Flea Market in the town of Anderson (just south of Redding) is a one of a kind flea market held in a huge painted green building – the vendors also extend to the outside of this building. The flea market opened in 1980 with just a handful of vendors and has significantly grown since.
This is an extensive permanent flea market in which there are at least a hundred plus vendors selling everything from used books, to antiques, to artwork to tools and much much more. With a little time and effort you can find some real deals on items.
In addition to the multitude of "things" for sale, you will also want to spend some time "people-watching" at this market. I have seen some very very interesting people at this market!
In addition to the market, there is a huge recycling center in the back of the market..aluminum cans, plastic newspaper etc.
The Jolly Green Giant is located on East Side Road – take the central Anderson exit – and turn right – cross the train tracks about 1/2 mile down…then turn onto East Side Road. Drive on this road for about 3.5 miles – it will be on the east side of the road, just past the large mill.
They are open Saturday & Sunday 7:30 to 4, year round, The cost of admission is $1. For more information please call: 530-365-6458. Location: 6719 Eastside Road, Anderson.
The outside parking and inside the main vendor hall