Aquarium of the Bay is one of San Francisco's newer museums. This aquatic museum is located next to Pier 39. The primary feature housed inside is the long cylindrical glass tunnel. Visitors can walk through this tunnel and watch fish swim all around you. There are also other aquatic tanks. Allow at least one hour to absorb everything. They are open daily from 10am until 8:30pm. General admission is $19.95 with discounts given for those over the age of 65 and those between the ages of 3 to 11. They also have a special "behind the scenes" tour option. For more information call (415) 623-5300. Visit: www.aquariumofthebay.com
Asian Art Museum is located in an expanded facility in the Civic Center. They have an extensive collection of jade, bronze, ceramics and paintings. They are open from Wednesday through Sunday from 10am until 4:45pm. Admission is $18. Those between the ages of 12 and 17 are $12. You can also buy combination tickets to the Asian art museum, the de Young Memorial museum, and the Legion of Honor. For more information call Phone Number (415) 379-8800. Website: www.asianart.org
Cable Cars are a renowned San Francisco form of public transportation. They are an alternative to driving and just a plain cool way to get around town. Muni and buses are other forms of transportation.
For Muni schedules and other transportation information you can call Phone Number (415) 673-6864. There are also many ferries that operate in the Bay Area. Visit the home of the world's first interactive online Cable Car! www.sfcablecar.com
Cable Car Museum is located at 1201 Mason Street at Washington Street. This museum contains models, photographs, and relics of the early San Francisco transit system. San Francisco's first cable car is also displayed here. An added attraction is the underground viewing room which allows you to see how the cable cars are guided on their tracks. Admission is FREE but donations are accepted. They are open daily from 10am until 6pm from April through October. They are open from 10am until 5pm the rest of the year. For more information call Phone Number (415) 474-1887. Very informative website: www.cablecarmuseum.org
California Academy of Sciences is well worth a visit. This center, located in Golden Gate Park includes several museums that are excellent in their own right. These museums are the Morrison Planetarium, the Natural History Museum, and the Steinhart Aquarium. The California Academy of Sciences is a great place to take children. There will be an admission charged besides the general admission, to the Morrison Planetarium. The general admission to the Academy is $34.95.
This includes the Natural History Museum and the Steinhart Aquarium. Admission is FREE to everyone on the first Wednesday of each month. They are open daily from 10am until 5pm. For more information call Phone Number (415) 750-7145.
– Morrison Planetarium is the home to a 5,000 pound star project. This is housed under a 65 foot dome. Star shows are given Saturday and Sunday on the hour and daily at 2pm the rest of the year. Admission to the planetarium includes admission to the other attractions here. For more information about the planetarium shows call Phone Number (415) 750-7141 and for the Laserium shows call Phone Number (415) 750-7138. Website: www.calacademy.org/planetarium
– Natural History Museum has many different exhibits. One exhibit that is fun for the kids is the simulated California earthquake. You step onto a seemingly stable floor and then soon you begin to think you are on a rough ocean as the floor rumbles and shakes underneath your feet. This shaking is equivalent to the magnitude of the 1906 San Francisco earthquake. This museum also has a dinosaur section, a gem and minerals section, an African hall, the Wild California hall, and an Earth and Space hall. The California gold exhibit is well worth a look. There is also a discovery room with hands on exhibits for children. Website: www.calacademy.org
– Steinhart Aquarium is included in the California Academy of Sciences. This aquarium houses 38,000 live animals. There is a large tank in the center of one room that contains ferocious looking alligators. You can peer over the railing and look at them slowly moving several feet below. There are some very good exhibits of turtles, reptiles, sharks, anemones, and octopuses. Another highlight of this aquarium is the 100,000 gallon tank that contains open ocean fishes.
Besides this large tank there are many other small tanks. Some of these marine creatures are very adept at blending into their surroundings. You will have to look carefully in some instances for the marine creatures. The sharks are fed daily every 2 hours from 10:30am until 4:30pm. The penguins are fed at 11:30 and again at 4pm.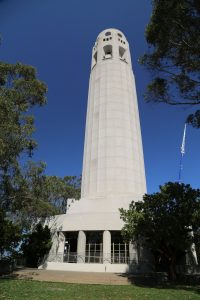 Coit Tower is located in the heart of North Beach atop a small hill. There is a road that winds its way up to the top of the hill. During the heart of tourist season this road is annoyingly crowded, and you may have to wait up to 45 minutes before you can reach the top and enter the tower. The reason the wait is often long is that parking at the top is quite limited. If you wait in line on this narrow winding road you will have great views overlooking The City. You would be better off trying to find a parking spot in North Beach somewhere, and then getting some exercise and walking like 20-30 minutes to Coit Tower. Besides the tower there is a large statue of Christopher Columbus looking out over the bay.There are great views from here of the bay and also of The City. Inside the tower you will find a quaint gift shop selling touristy knickknacks. Items for sale are post cards, key chains, and glasses among many other things. There is also a machine here that will turn your pennies into stretched pennies for 50 cents.
The murals surrounding the inside of this tower were inspired by Diego Rivera. If you go to this tower make sure to take the elevator up to the top. There is a small fee.
Once at the top we were rewarded with a fantastic view of downtown San Francisco. The downtown section from a distance looks like a toy model of a city. The windows on this part of the tower are tinted and act as a filter for taking color photographs. These windows filter the light just right and I was able to take some exceptional photographs of the downtown area. For more information call Phone Number (415) 362-0808. Website: http://en.wikipedia.org/wiki/Coit_Tower
De Young Memorial Museum is located across from the California Academy of Sciences in Golden Gate Park. Both attractions are separated by a large flat landscaped area. Trees grow in rows and also a small amphitheater is located here. This museum features American artwork from colonial times to the 20th century. Some of the permanent works on display are paintings by Winslow Homer, Albert Bierstadt, and Paul Revere. They also have permanent collections of ancient art from Greece, Egypt, Rome, Africa, central Asia, and from the United Kingdom.
Besides these permanent collections the museum rotates many different collections. Allow at least 2 hours at this museum. They are open Tuesday through Sunday from 10am until 4:45pm. On Thursdays they are open later, until 8:45pm. Admission is $12. Those between the ages of 12 and 17 are $6. Admission is FREE to all on the first Wednesday of the month except for special exhibitions. Call Phone Number (415) 863-3330 for more information. For more information visit: www.famsf.org/deyoung
Diego Rivera Murals. There are three murals by this famed artist in San Francisco – ,one in the San Francisco Art College on 800 Chestnut Street, one in the Diego Rivera Theatre at the San Francisco Community College and one in the Pacific Coast Stock Exchange Building located downtown. We have visited 2 of these three murals. The one located downtown is not open to the public – however there is a docent that gives a once a month tour of this rarely visited mural.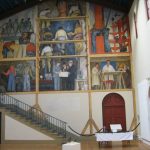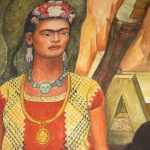 The two murals as as mentioned above at these colleges are free and are open to the public. The one at the Community College is in one word, awesome! Please review the photographs to the right.

Exploratorium is located on the Embarcadero at Pier 15. It is a great place to take children. It is also a great place to turn adults into children. The exhibits are fantastic and explore many fields of science. There are over hundreds of interactive exhibits that explore your senses of touch, smell, sight, and taste. Some of the interesting exhibits cover subjects such as weather, electricity and flight. Allow at least 2 hours although during our list visit, we stayed at least 1/2 a day. They are open daily from 10am until 6pm. General admission is $29. For more information call Phone Number (415) 561-0360. Website: www.exploratorium.edu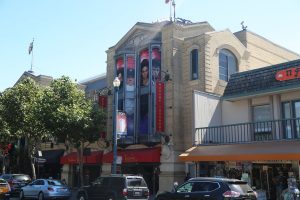 Madame Tussauds Wax Museum and the San Francisco Dungeon are located at 145 Jefferson Street not too far from the Ripley museum. This is one of our favorite museums. Numerous personalities are present in this museum. Most are very life like. You can view world leaders, film stars, and sports stars among many others. Some figures are historical.
The Chamber of Horrors is very realistic and gruesome. Allow at least one hour. They are open daily from May through October from 9am until 11:30pm and then the rest of the year they are open until 10pm.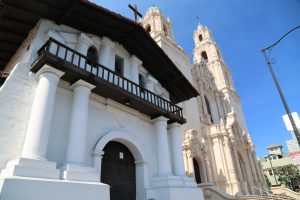 Mission San Francisco De Asis (otherwise known as Mission Dolores) is located south of downtown San Francisco. It is located at 3321 16th Street at Dolores Street just off of Market Street. This is one of the California missions. It is one of the oldest buildings in San Francisco having been constructed in 1776. The alter is renowned among the California missions as being the most ornate. Many original books survive and are on display. California's first book was also written here, a history of Father Junipero Serra. They are open daily from 9am until 4pm. Admission is $4. Some street parking is available and there is quite a bit of street parking depending on if you want to walk several blocks. For more information call (415) 621-8203.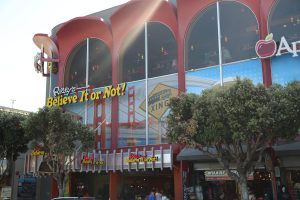 Ripley's Believe It Or Not! Museum is located at Fisherman's Wharf. This museum is an eclectic mix of bizarre and unusual exhibits from around the world. Robert Ripley was born in Santa Rosa and is now buried in one of their cemeteries. He traveled the world and brought back many unusual specimens. Look for the shrunken head. Be aware of the one way mirror. I hate to spoil the fun but what you think is a mirror is not one. There are signs in front of the mirror that invite you to make weird facial gestures.
Then towards the end of the museum walk you will pass behind this mirror and you will be able to see the people on the other side. This museum has a large entrance on Jefferson Street. This street is always crowded with shoppers but I have never had to wait in line for tickets and entrance. General admission is $25 and discounts are given for students and seniors. Combo tickets can be purchased for additional money and include admission to select nearby attractions. For more information call (415) 771-6188. Website: www.ripleysf.com

San Francisco Art Institute is located at 800 Chestnut Street at Jones Street. This institute presents art works in two different galleries. They also have a mural painted by Diego Rivera. The architecture is Spanish style. The gallery is open from Tuesday through Saturday from 10am until 5pm. Admission is FREE. For more information call (415) 771-7020. Website: www.sfai.edu

San Francisco Maritime National Historic Park is located at the west end of Fisherman's Wharf. This park includes the Aquatic park, the Hyde Street Pier, the Maritime museum, and the Maritime Library. Website: www.nps.gov/safr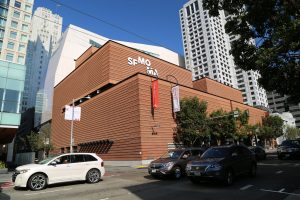 San Francisco Museum of Modern Art (MOMA) is located at 151 Third Street. Their old location was near the Civic Center. This art museum has an extensive display of paintings and sculpture from the 20th century.
There is also a photography exhibit. They are open among other times, from Tuesday through Sunday from 11am until 6pm. General admission is $15.50. Students (with valid ID and seniors over age of 62 are given special discounts). FREE the first Tuesday of every month! For more information call (415) 357-4000 or visit their website: www.sfmoma.org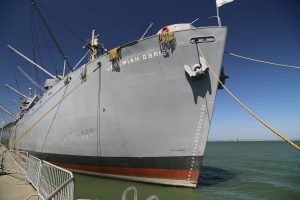 Jeremiah O'Brien has a fascinating story. This wonderful ship is the only unaltered surviving Liberty ship still in operation. This WWII ship more recently sailed from San Francisco through the Panama Canal and then on to Europe to celebrate the 50th anniversary of the landing in Normandy.
Some of the crew that sailed on that historic journey were actually crew members on Liberty ships in WWII. Admission is $15 and discounts are given for seniors over the age of 65 as well as children. This ship is berthed at Pier 43. On usually the third weekend of the month the ship takes a short cruise in the bay. For more information call (415) 441-3101. Website: www.ssjeremiahobrien.org
Walt Disney Family Museum. In an interesting choice for a museum dedicated to a man synonomous to Los Angeles, this museum is located in San Francisco's Presidio and is dedicated to the life and contributions of Walt Disney. Diane Disney (died in 2013), Walt's daughter is the founder – she was also the co-owner of Silverado Vineyards in Napa. Her contributions are certainly evident in the museum – and her experiences with her dad helps personalize some of the exhibits and stories. Allow at least an hour, visitors often spend more time. While it is called a family museum, most of the exhibits seem more geared towards adults.
The building contains over 40,000 square feet. The lobby holds some nearly 250 awards and medals that Walt won over his lifetime including numerous Academy Awards. Also a store conveniently located outside the final gallery.
The museum is sizable with two floors separated into ten individual galleries based on segments of Walt's life. Visitors start on the first floor and then enter an impressive elevator (wood with velvet drapes) to reach the upper floor. Highlights include looking out a glass 'wall' onto parts of the scenic presidio, the bay and the Golden Gate Bridge. Continuing through the galleries you will come across a bench where Walt used to often sit in Griffith Park (especially while his daughters would play on the Griffith Park carousel).
Parking is in a lot across from the main entrance to the museum – use the parking machines to pay with either coins or a credit card, choose and pay for the amount of time you want and the machine will spit out a parking stub you need to display front side up on your dashboard. Open daily every day of the year from 10-6pm except very few select holidays. Address: 104 Montgomery Street. For more information about visiting the museum, visit: www.waltdisney.com