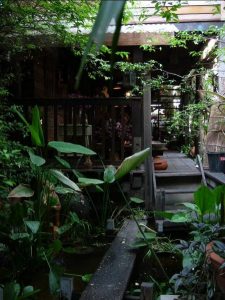 Suk11 (Suk 11) is an awesome place to discuss travel & meet people to hook up with for traveling. The rooms are decent sized – light, airy and very clean. A real spiritual feel to this place – very interesting decor – at times feels like an international hangout due to the many people from around the world. Be sure to add your name & notes to the appropriate walls!
Note: this place fills up very quickly and is immensely popular especially during the high season. Located within a short walk of the Nana Skytrain stop just down from the main Sukhumvit Road (as the name indicates they are located off of Soi/Street 11 – actually on a smaller soi). Very quiet location. They maintain a small airy restaurant on site – traditional Thai style lounge seating. Visit our extensive guide to Bangkok here: read more info on Dave's Bangkok article.
NOTE: unfortunately Suk 11 closed down in 2018, victim to urban development and rising property values.
Read our extensive Bangkok article here!