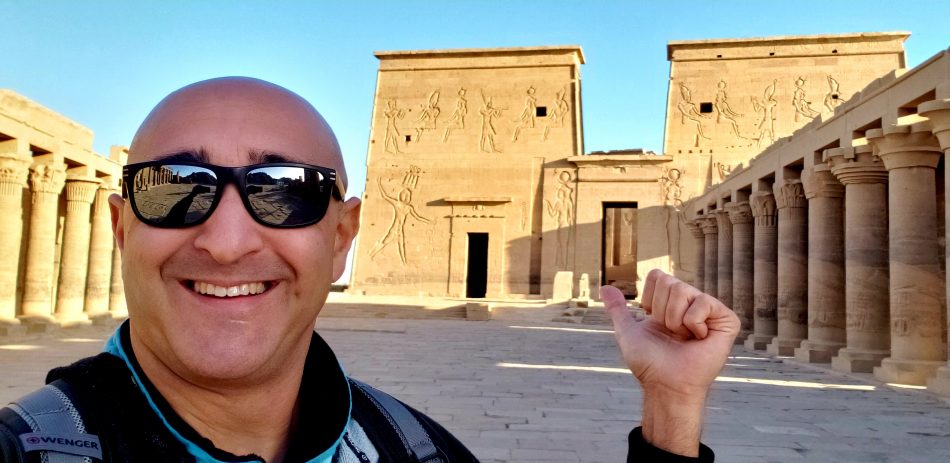 My trip to Aswan, Egypt to see the ancient Temple of Isis at Philae was a good reminder to always look on the positive side, even when you feel like you are being taken advantage of by locals.
The temple itself is magnificent and dramatically situated on an island in the middle of a lake. Because the vast majority of visitors to Aswan go as part of an organized and guided tour, there is scant information available for the independent, go-it-alone traveler. I could only find some outdated discussion forums from 2009, so I decided to write a more practical article that provides updated logistical information for 2020 backpackers.
As a seasoned solo traveler, I've come across my fair share of hagglers, peddlers and scammers. Unfortunately, Aswan was one of the few places I felt taken advantage of. To be fair, with one exception, others didn't actually try to scam me. It's all about negotiation (haggling) and the agreement you come to is considered fair market price. It's just that 'fair' is a relative term in Aswan. Unlike other places, as an independent traveler, you are at a significant disadvantage versus the locals here. Keep reading to see why.
The typical visitor itinerary
Most people get here either by a Nile river cruise or fly into Abu Simbel from Cairo, where they are picked up as part of a pre-arranged tour. From there, they visit various sites up and down the Nile, including Aswan. If you want a simple trip without having to deal with any of the complexities, this is the way to go. Tour companies offering guided trips are ubiquitous in Egypt and usually start at around US$150 per person per day.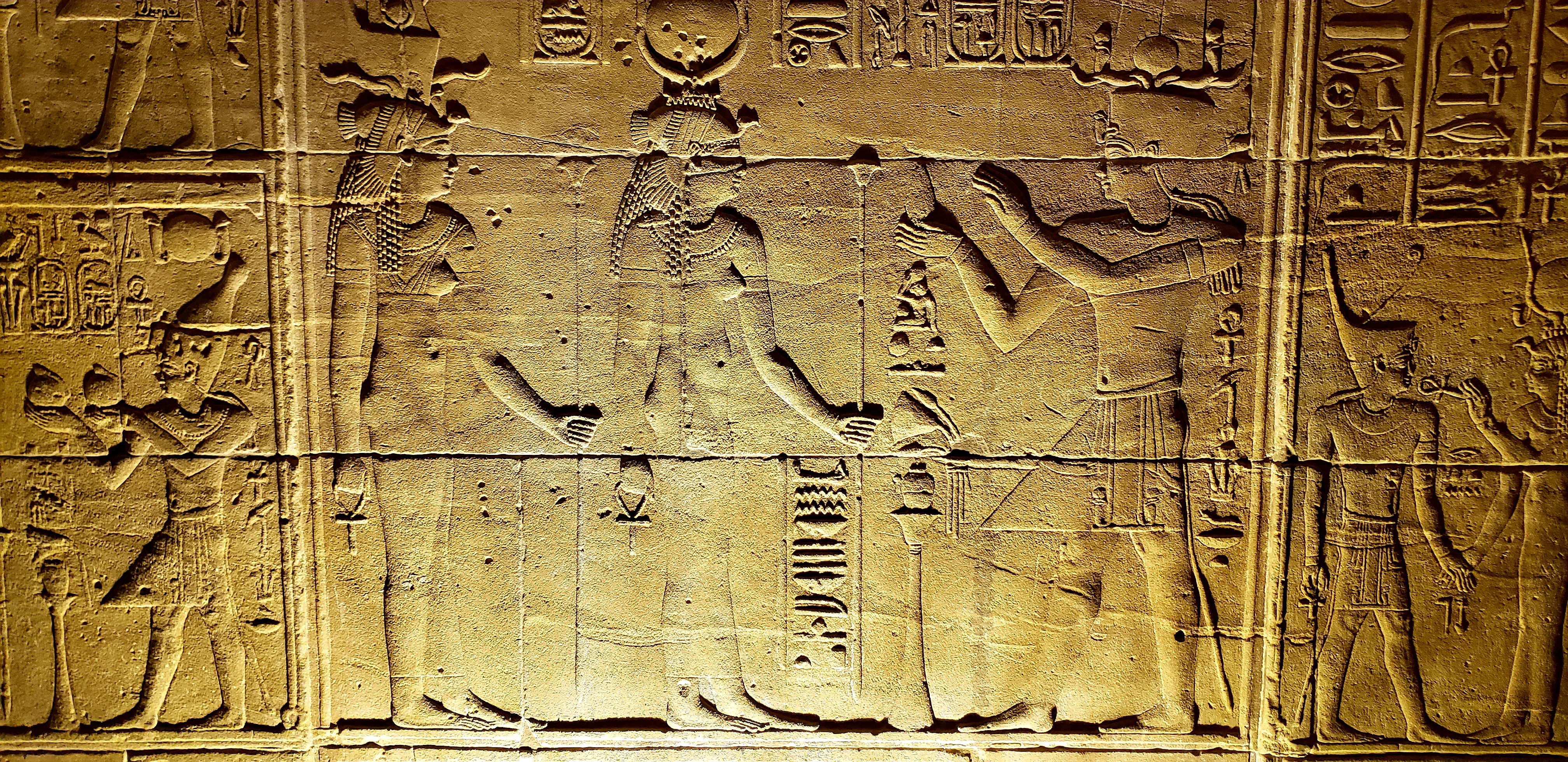 The independent traveler's path to Aswan
In my case, I usually prefer the loner's path when I travel. Here's my itinerary – may you find inspiration and ideas from my experience….
Leaving Cairo early in the morning:
I left Cairo airport for Aswan on a one-way ticket (I decided to skip Abu Simbel.) My flight left at 5:00 am and arrived in Aswan at 6:25am on EgyptAir. In Cairo, I decided to give myself plenty of time to get to the airport and hailed an Uber at 2:15am. While nervous about availability of rides in the middle of the night, it turned out not to be a problem at all. My Uber arrived within 2 minutes and briskly whisked me away to the airport. Without any traffic, the journey to the airport took about 15 minutes from Tahrir Square.
Cairo airport is open 24 hours a day, but you will not be permitted into the terminal unless you are within 3 hours of your departure time, so don't bother getting there too early.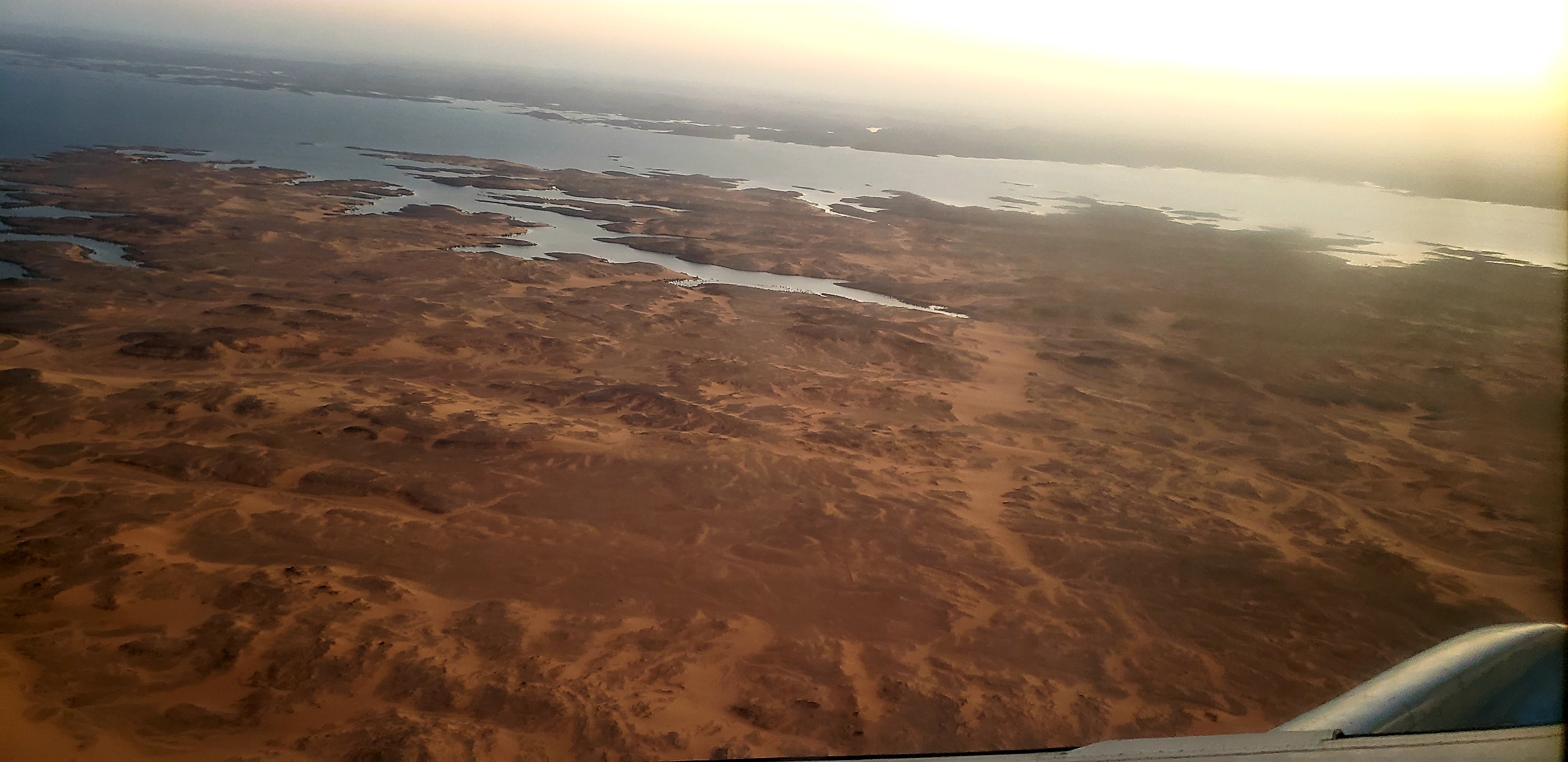 Flying into Aswan:
Aswan airport feels like it was dropped directly into the beating heart of the Great Sand Desert. There is virtually nothing here other than sand in all directions. The airport is situated about 25 km from the Temple of Philae and there is no public transportation from the airport. The handful of taxi drivers are your only option to get anywhere and they certainly understand the value of their services.
Getting to the Temple of Philae from the airport:
Rates elsewhere would typically cost 50-70 Egyptian pounds for the distance I wanted to go, but Aswan cabs refuse to drive you for anything remotely in that range. Since taxis are not metered, cabbies can essentially set any price they want. They know that you've committed to your trip – you are deep in the Sahara desert and they are literally the only option you have. What's more, they stick together and refuse to let themselves get caught in a bidding war against each other.
Another challenge that works against the lone traveler is the fact that the Temple of Philae is quite far from town and no taxi services are available there. Nor is Uber available in Aswan. Your best (only?) option is to ask the airport taxi driver to take you to the temple, wait for you there, and then drop you off at the Nubian Museum in town.
For such an itinerary, they demand a ridiculous 500 Egyptian pounds (about US$31, at the time of this writing.) This is profoundly more than it should cost. But you have little alternative, and they know it. After haggling with the drivers for an extended period of time, and ignoring the sob stories about the supposedly incredible cost of fuel in Egypt, I was only able to work the fare down to 450 Egyptian pounds. It was clear that they would not budge any further.Despite demanding almost 9x as much as this fare would normally cost, the driver still made a grandiose and self-righteous spectacle of how unfair the deal supposedly was to HIM!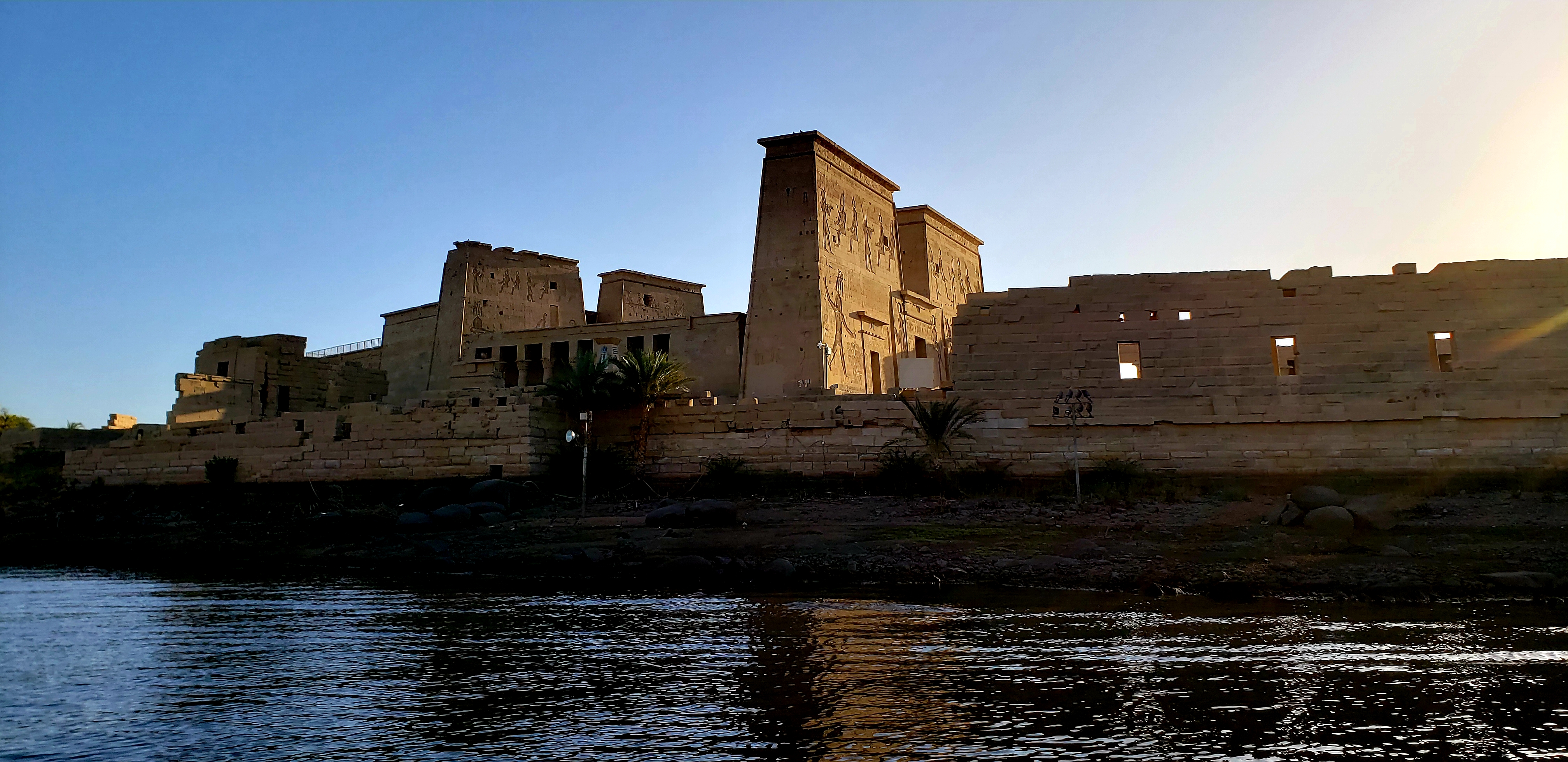 Rates at the Temple of Philae:
The taxi ride was unfortunately not the only time I was forced to radically overpay in Aswan.
The entrance fee to the temple is set by the government and is a very reasonable 180 Egyptian pounds for foreigners at present (Dec 2019.) Because I had arrived on the early flight to Aswan, I managed to get to the temple before any other tourist groups. Except for the handful of staff that was present on site, I literally had the entire island and temple grounds to myself. What a unique treat!
However, note that your admission ticket does not include the boat ride to the island on which the Temple of Philae is located. Transportation is provided by locals, who also understand very well that you are committed to your trip. The 'official' price for the boat trip is listed at 10 Egyptian pounds, but it's a widely-mocked rate. I was initially offered a preposterous rate of 500 Egyptian pounds round-trip, which included two hours on the island. After I laughed off this outrageous offer, we settled on 200 Egyptian pounds round-trip and a one-hour wait (one hour on the island is more than sufficient for most casual travelers.)
Again, the rate is far more than you should be paying, but your only alternative is to not go at all. And as the locals know from extensive experience, you are already too far committed to back out now. After all, they do this all day, every day.
The tourist stalls outside of the Temple of Philae are also among the most expensive I encountered in Egypt. A simple bottle of water was offered at 4 times the rate you would get anywhere else. Remember, don't be shy to haggle for everything.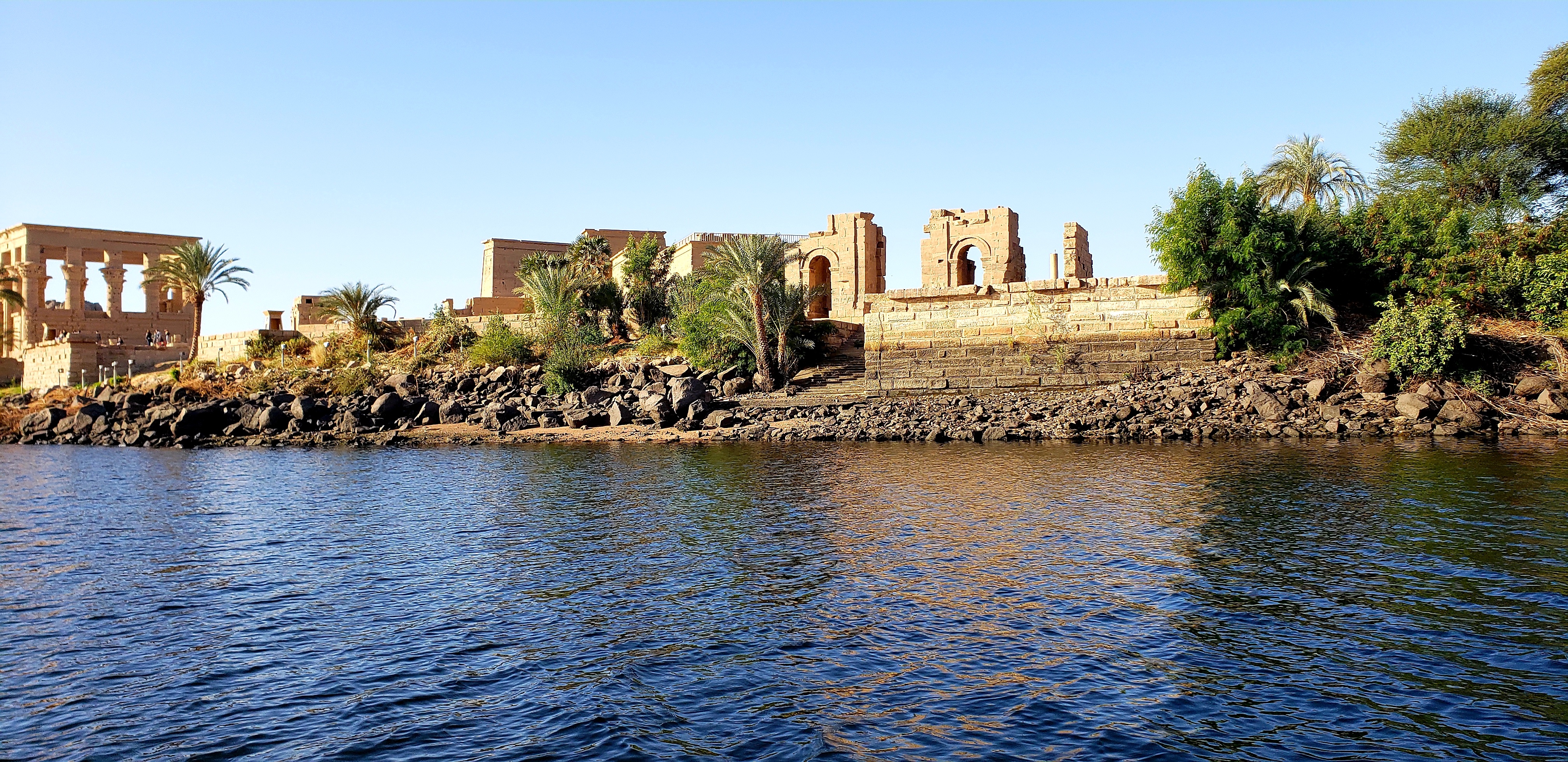 The Nubian Museum:
My taxi driver eventually dropped me off at the Nubian Museum. This is an outstanding museum, not to be missed if you are in town. Exhibits are focused on the development of civilization in lower Egypt, from pre-historic to Nubian and all the way to more modern times. Never did I realize how many different civilizations had lived and/or occupied this remote desert region in the south of Egypt. Guess it's not as remote as I assumed after all!
Expect to spend under two hours at the museum and its pretty gardens.
Lunch at the Old Cataract Hotel:
A short walk from the Nubian Museum is the beautiful and elegant Old Cataract Hotel, catering to an upscale and predominantly out-of-town crowd. Its outdoor restaurant sits immediately above a picturesque bend in the Nile, overlooking the ruins of the ancient city of Abu on Elephantine island. Agatha Christie spent a year at this hotel, where she composed her classic Death on the Nile in 1937.
Non-residents at the hotel are welcome to enjoy a meal at the restaurant, and minimum cost is 300 Egyptian pounds per person.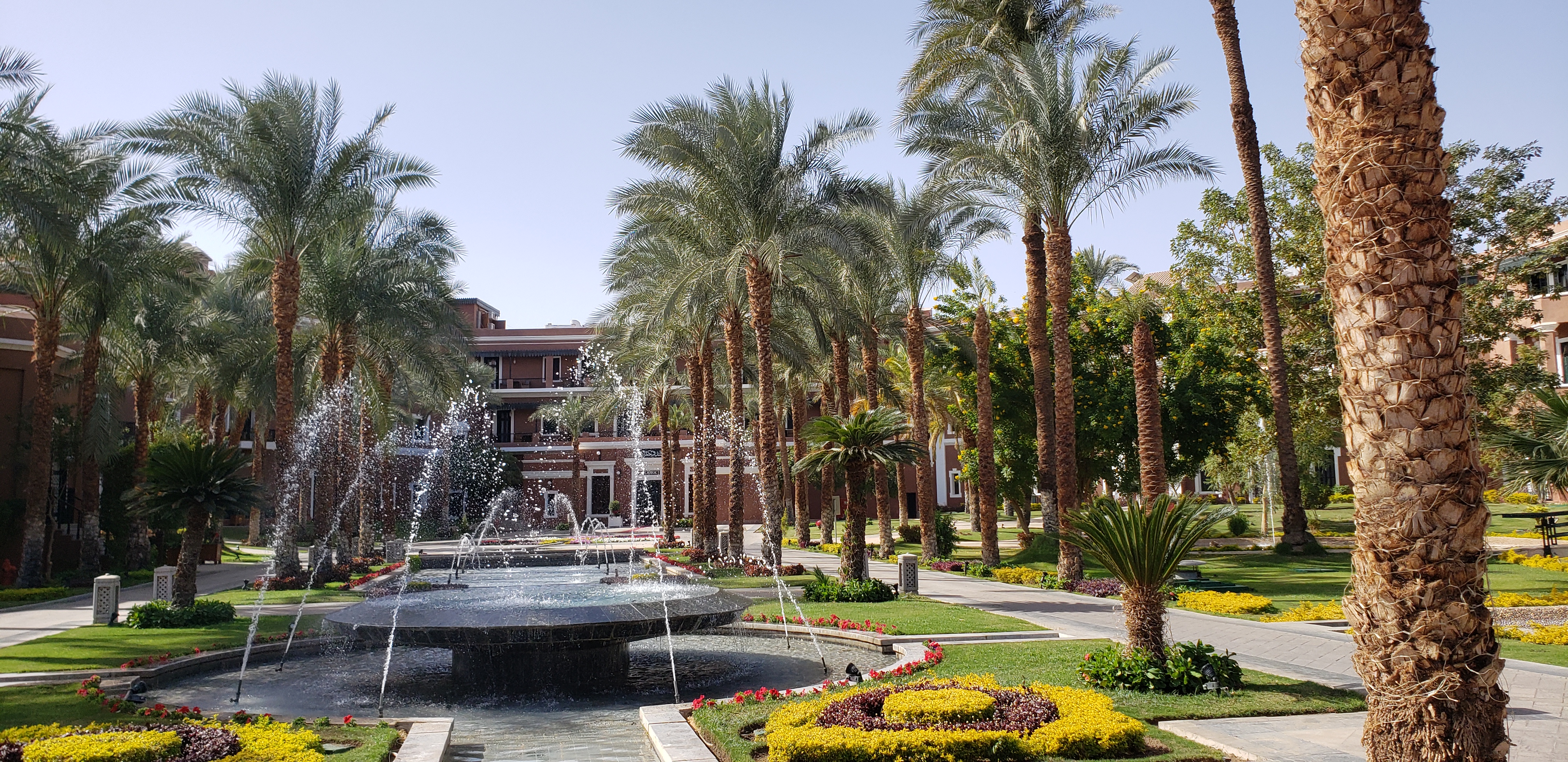 Getting to the train station:
The Aswan train station is 2.9 km (about 1.8 miles) from the hotel. Certainly, at the right time of year, one could walk back to the train station along the Nile promenade. I chose a taxi instead, and we negotiated a rate of 25 Egyptian pounds. When he dropped me off, he demanded 150 pounds instead or threatened to drive me back to where he picked me up. Was I being cheated? Absolutely. But I was more concerned about getting on the train to Luxor so I swallowed my pride and politely gave him his extra 'income.'
Leaving Aswan:
I chose to take the 15:00 train back, dropping me off at 18:00 in Luxor for the evening. The above itinerary gave me ample time to relax at lunch and still get to the station over two hours before the train was scheduled to leave Aswan.
The train rates posted online are for Egyptians only. Foreigners pay a higher fare which I could not find listed anywhere – I had to go to the ticket office and ask the price. English is barely spoken here, so be prepared to have your Google Translate app ready. There is also a helpful tourist information office immediately next to the train station. If all else fails, check here for help.
In my case, the cost of the three-hour journey to Luxor was 90 Egyptian pounds for a first class seat. You can alternatively take a sleeping cabin on the overnight train from Aswan to Cairo, bypassing Luxor altogether. This will cost about US$160 for your own cabin or US$120 for a shared cabin.
The train ride from Aswan to Luxor is quite interesting in itself, meandering along the fertile Nile on one side of the tracks and edging against the barren harshness of the Great Sand Desert on the other side. In between, the scenery alters back and forth between towns, palm oases and sand dunes. I found it pretty easy to get lost in my own thoughts as the countryside rolled by.
Did I get fleeced in Aswan?
That's not easy to answer. Egyptians are famed for their strong negotiating skills and they certainly unleash the considerable weight of their life-long haggling experience upon you. The prices I paid in Aswan are really over the top relative to the local cost of living, which is how I typically try to judge the value of goods and services. In that sense, I do feel taken advantage of, even by tourist standards. But at the end of the day, this is their livelihood with which they support their families. And for me, it ultimately only cost a few dollars more for an experience I will cherish for a lifetime.