People travel to distant and exotic climes for a variety of reasons: a box on their bucket list, inner personal experience, cross-cultural understanding, or simple rest and relaxation. East Africa, and Tanzania in particular, gives its visitors everything they could wish in a single trip; then, leaves them coming back for more.
Whether you've saved for months and planned your trip to Africa down to the last detail or just hopped on the next plane to Dar es Salaam, your trip should be all you expected and more. The planners and the spontaneous alike can take advantage of last minute opportunities on their African adventures because booking and paying on the go is easy with modern technology and the African travel industry's mobile and online payments options.
Wildlife Enthusiasts
Say, "Africa," and safari comes to mind. It may be for the chance to see the traditional Big 5—lion, leopard, rhino, elephant and Cape buffalo. Or, gorillas in misty highlands and flocks of distinctive flamingos; whatever it is, wildlife enthusiasts and photographers consider days spent roaming Africa's wildlife reserves (especially the Masai Mara and the Serengeti) a must, at least once in a lifetime.
Not to be missed by wildlife enthusiasts:
Mnarani Turtle Sanctuary – on the northwest coast of Zanzibar villagers nurse sea turtles and other marine life back to health.
Masai Mari – This large game reserve in Narok County, Kenya, is contiguous with the Serengeti National Park in Mara Region, Tanzania.
Roughing It
If you shun organized travel and strike out on your own, backpacking around Africa can be a bit more challenging, though perhaps a bit more "authentic" than a planned visit to a Masai village or a guided tour of the stone churches of Lalibela. Still, with common sense and normal caution, you'll find your way to an out-of-the-ordinary experience.
Check these out if you're the backpacking kind:
Kilimanjaro – a weeklong trek through five climate zones suitable for almost everyone.
Omo River Region – located in Southwest Ethiopia, this region is remote, and at times inaccessible river valley. The area is home to Africa's "vanishing tribes."
Cultural Anthropology
Since the Leakeys found Lucy in the Oldupai Gorge, it has become increasingly clear that Africa gave birth to human civilization. From early man through the kings and queens of Africa, and from spice trading to the unfortunate business of slave trade, our worldwide cultural history is written largely across Africa for visitors to study.
For the history buffs among us, you've got to make the trek to see:
Ngorongoro Conservation Area – follow the trail of humankind's evolution through Tanzania's Great Rift Valley.
Exotic Playground
Deep-sea fishing, reef diving, and the beaches of the Indian Ocean await you in East Africa. Zanzibar, 35 miles off the coast of Tanzania, has everything you could want for a stress-free beach holiday that will leave you bronzed and relaxed.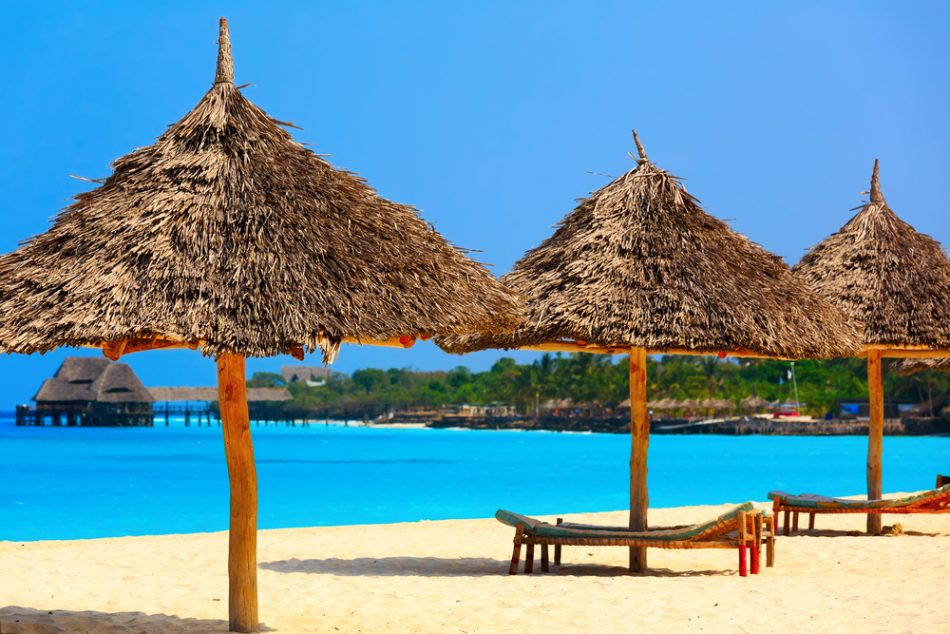 If you revel in the sun, the ocean, and romantic, historical intrigue too, make your way to Zanzibar:
Dhow cruise – enjoy a sunset cruise on the Indian Ocean aboard these traditional boats.
Water sports – the Kendwa Reef, Mnemba Atoll and Tumbatu Island offer spectacular coral reef backdrops for a host of colorful marine life for divers and snorkelers, windsurfing and kite boarding are available for the more adventurous.
East Africa is a "one-size-fits-all" destination that gives each visitor a truly unique experience. Pack your bags! Adventure and discovery await.