A Funny Thing Happened on the Way to Kigoma, Tanzania.
Actually, we never even made it to Kigoma. Precision Air, one of only two airlines that flies to the remote region, had just suspended all flights for the next several weeks and the other airline was all booked.
No worries, we headed to Zanzibar instead…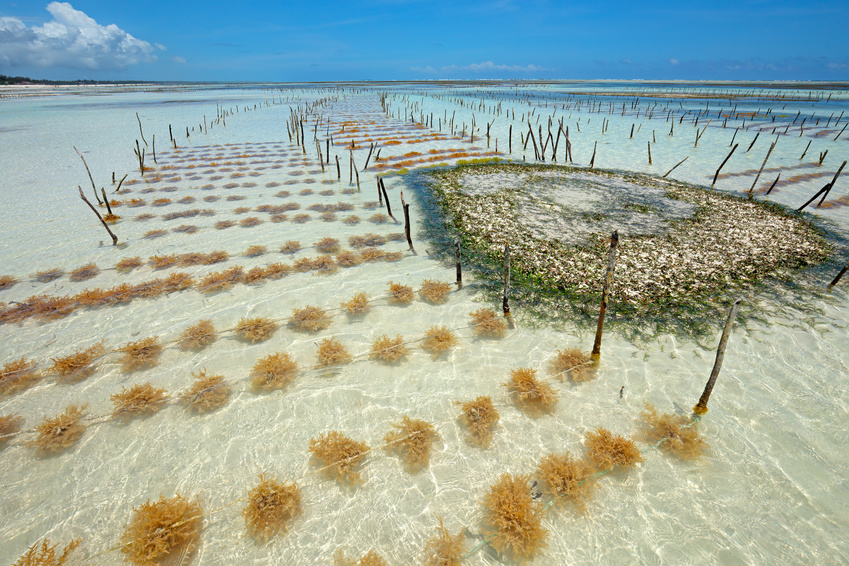 Everywhere you look in Zanzibar there's a bounty of fresh vegetables, fruit, and spices. One of the "Spice Islands"-a group of islands that supplied cloves, coriander, nutmeg, pepper, vanilla, and others to Europe in the 17th Century, Zanzibar still grows those spices in much the same way they were then-organically, without the use of chemical pesticides and artificial fertilizers, in response to consumer demand.
Later in our trip, back in Dar es Salaam, we met with Pancras Ngalason, Executive Director of Jane Goodall Center (JGI) in Tanzania, who explained how the Institute has evolved since it began in the 1970s as a center to research and protect wild chimpanzee populations in what is now, thanks to their efforts, Gombe National Park. In the early 1990s JGI realized that if it didn't start addressing the needs of the communities surrounding the park, their efforts to conserve wildlife wouldn't work. It was at that time, says Ngalason, that we "thought beyond planting trees" and more about community-based conservation.
JGI started working with communities to develop government mandated land use plans, helping them develop soil erosion prevention practices, agroforestry, and production of value-added products, such as coffee and palm oil. They like to say that their products are "Good for All"-good for farmers by providing income, good for the environment by protecting natural resources, and good for the consumer by providing a healthy product.
In Arusha, Tanzania, we met with the World Vegetable Center where researchers and farmers are working together to improve crop diversity, nutrition, and livelihoods through vegetables."None of the staple crops," says Dr. Abdou Tenkouano, the World Vegetable Center's Regional Director for Africa, speaking of historically popular crops used to combat hunger like rice, wheat, maize, and cassava, "would be palatable without vegetables." And vegetables, he says, "are less risk prone" than staple crops that stay in the field for longer periods of time. Additionally, according to the Center's website, vegetable production generates more income on and off the farm than most other agricultural enterprises.
Though their air travel leaves something to be desired, like many places in Africa, Tanzania is a country rich in fresh vegetables, fruit, and innovations that help nourish people and the planet.
Who we are: BorderJumpers began in October 2009 in Addis Ababa, Ethiopia — when Bernard Pollack and Danielle Nierenberg began a journey to travel in Africa. At every stop they are meeting with farmers, community organizers, labor activists/leaders, non-governmental organization (NGOs), the funding and donor communities, and local, regional, and international press.
With a Sony handycam, a 8-year old laptop, and sporadic internet connections – their goal is to bring stories of hope from across the region to as large an audience as possible. They will tell the stories that aren't being told-from oil workers fighting to have a union in Nigeria to innovative ways farmers and pastoralists are coping with climate change.