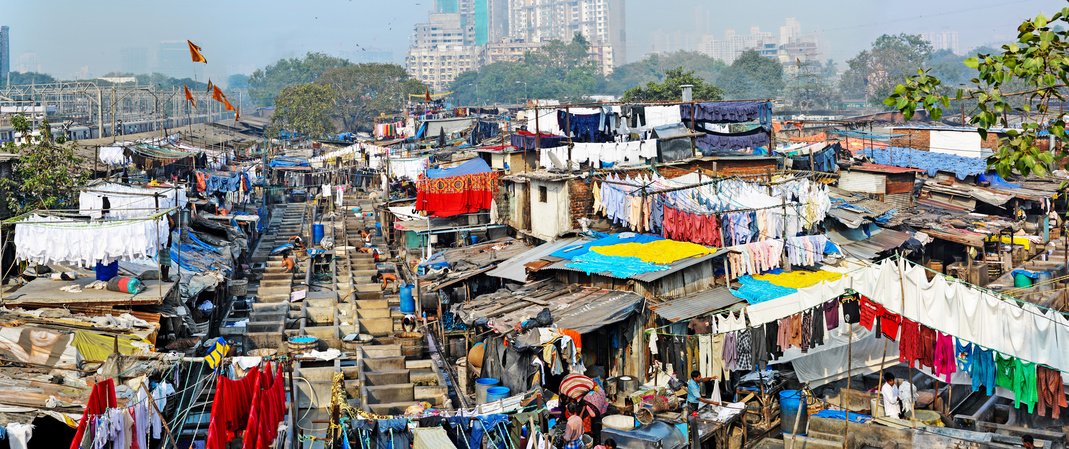 According to me, words fall short to praise the Mumbai city popularly known as the "City of Dreams" in India. Previously known as Bombay, it is a city that never sleeps which is absolutely true. This mesmerizing city offers a blend of the ultramodern architecture, historical monuments, beaches, hills and a lot more.
Mumbai is also the powerhouse of Indian business, industry, trade, financial and entertainment capital of India. A perfect mix of modern culture and traditional values, you'll find people from all walks of life. It's a city worth visiting where you would genuinely love everything about it.
I have visited Mumbai a number of times as my aunt and cousins stay in the suburbs. While in Mumbai you are never going to get bored as the city offers abundant entertaining activities. There are many places to visit, best shopping options and various food joints, cafes and restaurants, malls and theatres. The list is endless though as you have numerous places to check out every weekend.
One of my all-time favorites, visit the Gateway of India which is a major tourist hub. Since the British era, it was significant for entry to ships in Mumbai and exit ships to the Arabian Sea.  Another landmark you must visit is Marine Drive- the most beautiful 3.6km long boulevard in South Mumbai. It is a 'C'-shaped six-lane concrete road and resembles the Queen's Necklace from stunning view from above with beautiful lighting.
Located next to Marine Drive, the Chowpatty beach is a lively and well-known spot where you can visit have fun. Spend good time and satiate your taste buds with mouth-watering delicacies such as pani-puri, chaats, pav-bhaji, sinful desserts and colorful golas.
Apart from this, visit the Siddhivinayak Temple which is the most divine temple of Lord Shree Ganesha.  Mumbaikars believe it's quite unusual and unique that the Lord Ganesha idol is carved out of a single black stone. He has his trunk to the right side instead of left. Here it is quite obvious that you'll spot many Bollywood celebrities like Amitabh Bachchan, Shilpa Shetty, Ekta Kapoor, etc.  To know, Mumbai is extremely popular for Bollywood movies both across the whole country and globally. There is also a vast Film City located in the famous Aarey Colony. Approximately 1000 film sets can be erected simultaneously.
Next, don't miss the Bandra-Worli Sea Link- the first bridge in India constructed on the Arabian Sea. The Sea Link joins the two suburbs- Bandra and Worli and saves almost 40-45 minutes.
On one of the days during your stay in Mumbai, you can visit the prominent Worli Seaface. It features picturesque surroundings that are set apart by endless blue waters of the Arabian Sea and distant Haji Ali Dargah. In the suburbs, the Juhu Beach is highly popular since Juhu is home to many renowned Bollywood celebrities.
The city is famous for the local trains known as the life-line of Mumbai and it signifies the spirit of Mumbai. It is essential to struggle if you want to survive in Mumbai, so don't worry and go with the flow. I find it quite amazing how the Mumbai local trains always function with great connectivity without any rest throughout the day. Neither harsh weather conditions nor any other incidents have ever affected the never-stopping spirit of Mumbai railway network. Every night the railway lines fall silent for only just almost one and a half hour brief interval.
After plenty of travel, feel the pulse of Mumbai's culinary culture in Khau gallis where food is extremely tempting and irresistible.  Street food is awesome here and you can try out a lot of amazing food. Food such as various chaats, gol-gappas, samosas Idli-Sambhar, Dosas and much more at totally affordable prices. VadaPav is a tempting Indian burger which you definitely can't afford to miss. Try amazing food at some of the top restaurants such as Relish, Cream Center, 5 Spice, Flags, Spesso, Status, etc. To have some light Indian snacks, fruit juices and yummy desserts,  hop into Sukh Sagar- a food joint that is open till 2:00 am at night, Bachelor's Starbucks, Barista, etc to satisfy your hunger pangs. The Mumbai city serves cuisines such as Indian, Italian, Mexican, French, Lebanese, Chinese, Japanese and Asian food, etc.
It's definite that just like its food and travel in Mumbai, shopping is also an ecstatic experience here. Shop till you drop at High Street Phoenix Mall where all major brands are available. If you want to buy clothes in trend at low prices, then Fashion Street in South Mumbai is just right for you.
Other such cheaper shopping markets are Crawford Market, Colaba Causeway where you can buy clothes, handbags, jewelry, etc however you need to bargain. In suburbs, Linking Road Bandra and Lokhandwala Market, etc are best places to shop at low to affordable prices.
To enjoy and have some thrill head on to the Adlabs Imagica- a theme park which gives you the best international feel of many recognized theme parks in the world. Other theme parks include the Essel World and Yazoo Park to name a few. Have some splash time fun at Water Parks such as Imagica, Water kingdom, Suraj Water Park, Tikuji-ni-wadi and Great Escape Water Park.
Mumbai city has a different feel, the never giving up the spirit – an aura that is what it makes the city different from the rest. The best time to visit Mumbai is during the festivals and celebrations here.
The Ganpati Festival in Mumbai is so amazing and divine and people celebrate for almost ten days during the September month every year. During the festival, Mumbaikars worship Lord Ganesha's idols and offer modaks- a sweet made of sweetened coconut and rice flour, flowers, incense sticks and aarti to the Lord. They chant, sing, dance and celebrate in the processions and visit the beaches to immerse their beloved Lord Ganesha's idols in the sea.
Mumbaikars celebrate other festivals such as Janmashtami- Dahi handi, Holi, Navratri and Diwali with vibrancy, great enthusiasm and festive fever.
I have personally enjoyed all the festivals and have visited the places I have mentioned above. Yet there is so much to explore and in my opinion, time can never beat the hustles and bustles in this magnificent city.
Mumbai is an over-crowded city but it's also true that the local people have big hearts. They will welcome you and make you feel you're one of them. You never feel lonely while you're in Mumbai. So, keep calm and plan out your trip to explore this remarkable Mumbai city- a city full of life.