The city of Cape Town, also known as the Mother City, is located on the southern-most part of the African continent. It's one of South Africa's most popular holiday destinations because of its pristine blue flag beaches, iconic mountains, beautiful fynbos landscape and diverse culture. Cape Town, more specifically Cape Point, is the site where the two oceans meet – the cool Atlantic and the warm Pacific. Besides the Mother City's 360 degree beauty, Cape Town also has deep historical roots.
Kirstenbosch National Garden
Set at the foot of Table Mountain, Kirstenbosch National Garden is world-renowned for its stunning showcase of the Cape's unique and beautiful indigenous flora. An hour or two won't suffice; you'll need to spend an entire day as there are plenty of hiking trails and walking paths snaking around the national garden for you to walk, even some leading to Table Mountain National Park. The garden itself hosts over 7000 plant species which includes a collection of bulbs, ferns and trees – all of which grow naturally in South Africa. Look out for the King Protea, South Africa's national flower. A new addition to Kirstenbosch is the Boomslang Walkway, a bridge that suspends over the garden through a canopy of tall lush trees. A walk across the bridge is a definite must-do. After you've explored the garden, spread a blanket on the lush lawn and enjoy a picnic among Capetonian families. Alternatively, indulge in a tasty traditional African lunch at Moyo restaurant located on the premises. During summer, Kirstenbosch hosts music events known as the Kirstenbosch Summer Concerts.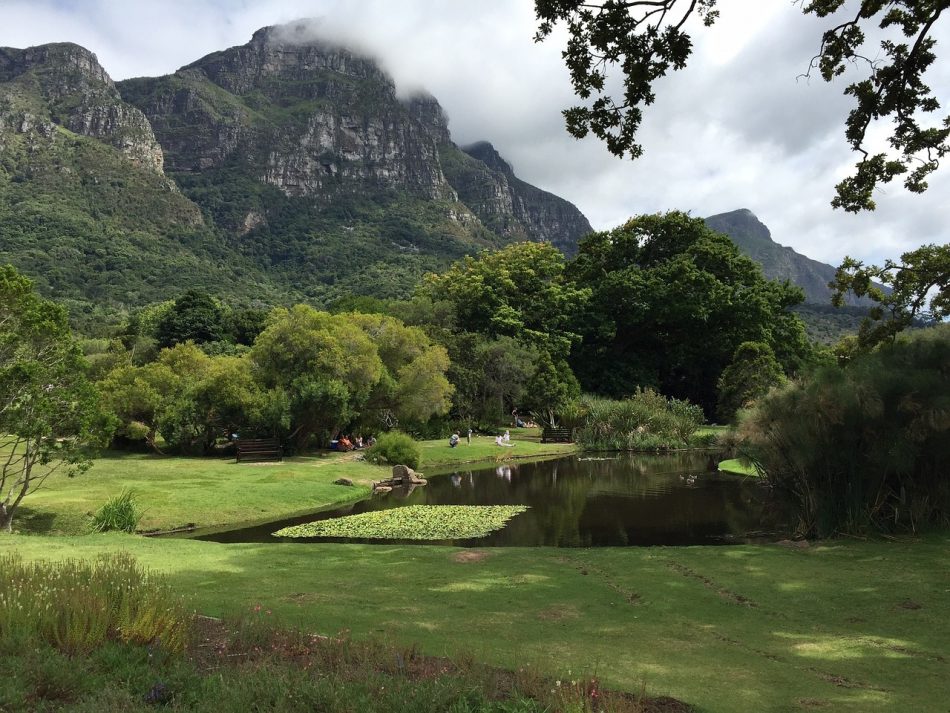 Table Mountain National Park
Table Mountain National Park is considered to be one of the biggest attractions in Cape Town. Whenever a friendly debate over which South African cities are the best, Capetonians love to mention their beloved Table Mountain- now one of the natural wonders of the world. The national park stretches 60km over rugged mountains, from Signal Hill, Lions Head, to Cape Point. The park is also recognised for its incredible biodiversity of fauna and flora.
The best way to see not only these mountains, but also the Cape's coast, is by cable car. If you're an experienced hiker you can start at the bottom of Table Mountain and walk your way up.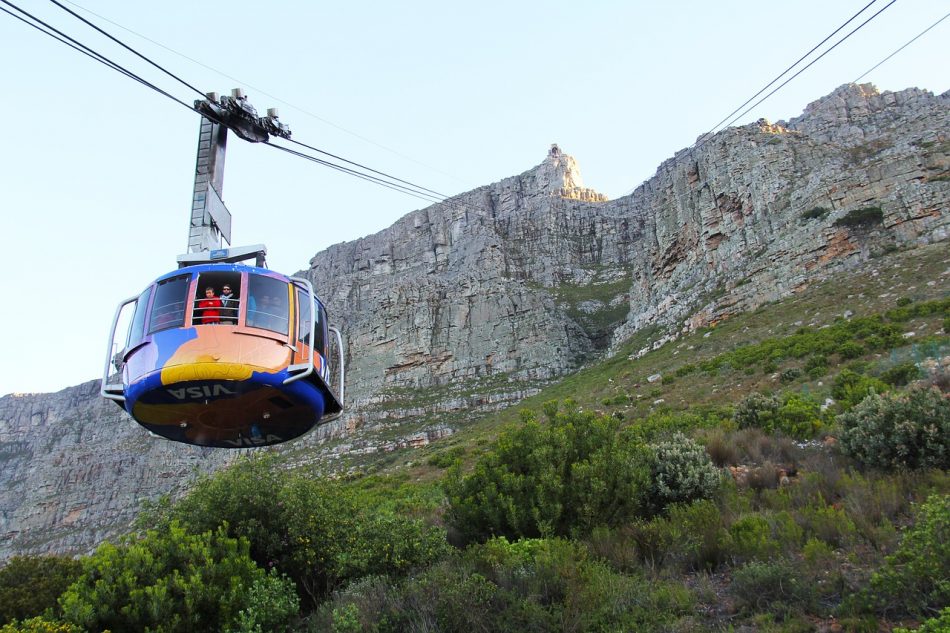 The V&A Waterfront
Visit the V&A Waterfront for any shopping needs you may have. The mall houses local and international designer brands, cinemas, toy shops and restaurants. The best dining experience however, is outside where you can catch glimpses of the harbour, Table Mountain and the Cape wheel in between bites. If you don't want to sit down for lunch, browse the Market on the Wharf for incredible global cuisine. The V&A Waterfront is a very popular destination among locals and tourists, so if you want to avoid crowds, arrive early. If you have an adventurous spirit, climb aboard a helicopter for a ride around the Cape Peninsula, or embark on a soothing sunset cruise around the harbour.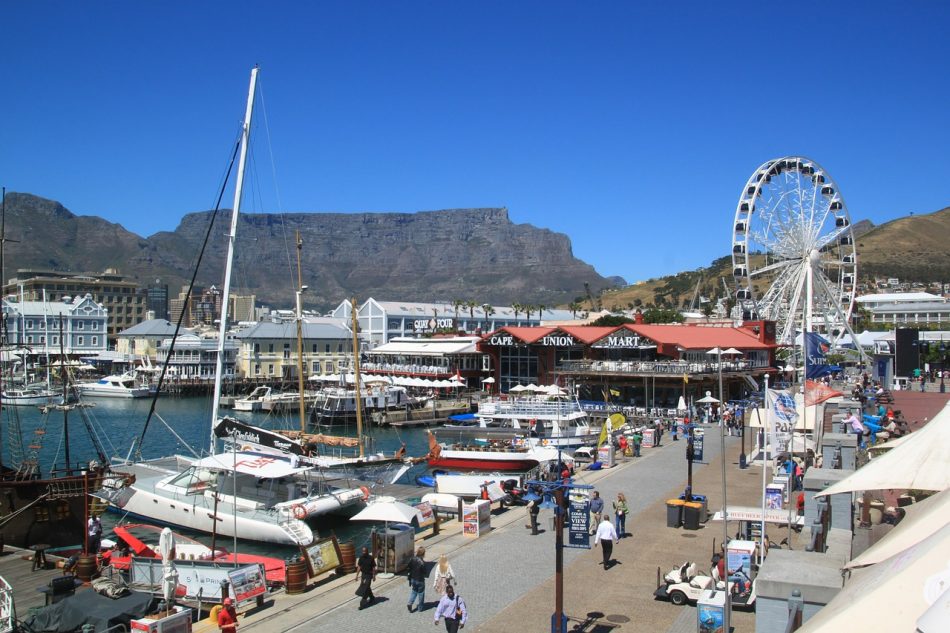 Boulders Beach
When visiting Boulders Beach, don't be surprised if a penguin curiously waddles up to you while you're basking in the sun on your towel. They're also seen catching waves alongside surfers. Boulders beach, located nearby Simon's Town, is home to a colony of 3000 African penguins.
Kalk Bay/St James
Kalk Bay and St James are interchangeable since they're located close to each other. However, the differences are that Kalk Bay is considered bohemian, laid back and a surfer's paradise, whereas St James is home to luxury accommodation and upmarket restaurants. Some of the best sunset views can be observed from the seaside restaurants, as well as along Boyes Drive. Boyes Drive is a great viewpoint for whale spotting when it's whale season in the Cape, which is from July to November. Once you're finished seeing everything there is to see in St James and Kalk Bay, it would be worth your while to travel a little further onwards to Simon's Town, South Africa's naval base.
Tip: For awesome photographs head to the colourful beach huts.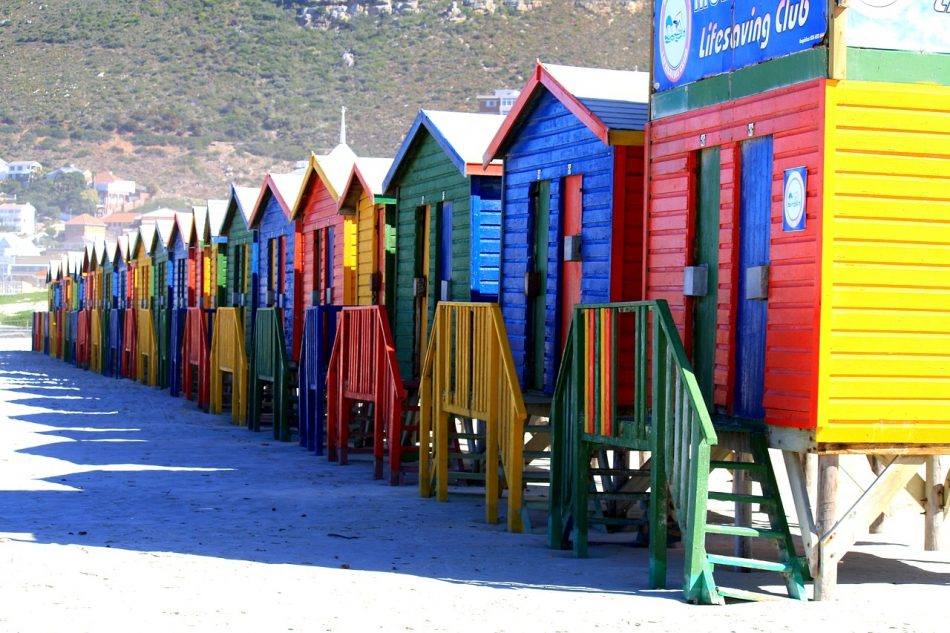 Castle of Good Hope
The Castle of Good Hope was built by the Dutch East India Company, and is the oldest building in South Africa. It was the civilian, political and military centre in the Cape. However, the castle originally served as a refreshment station for sailors aboard Dutch East India Company before continuing with their seafaring journey to the Netherlands and the Dutch East Indies – which is now Indonesia. The castle is a provincial heritage site and is open to the public for tours.
Robben Island
A trip to Cape Town isn't complete without visiting Robben Island. The island was first used as a safe base to tend to wounded soldiers from the two World Wars, but later became a place where social outcasts and lepers were housed far from society. It was only recently that Robben Island became a prison for political activists opposing the Apartheid regime held by the National Party. One of the world's most recognisable anti-Apartheid activists and heroes, Nelson Mandela, was imprisoned on the island for 18 years. To get to Robben Island you'll need to catch a ferry from the Nelson Mandela Gateway at the V&A Waterfront.