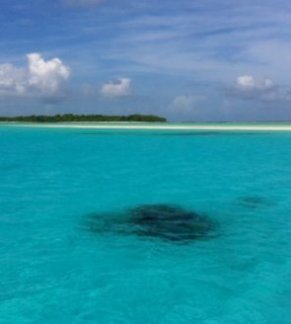 The word "paradise" is truly defined by Palau's northern most state of Kayangel, which is composed of merely four small atoll islands. Total population: under 100. Total "wow" factor: 100+ percent. It is places like this that you only read about in travel magazines or see on TV – and when you find yourself in one of these places (such as Kayangel), you have to pinch yourself to make sure its not a dream.
It's easy to get 'high' here – perhaps from chewing betlenut for the first time but more likely it is a natural high that comes from being in a place that is so remarkably beautiful. Ngeriungs Islet (one of the atolls) is privately owned and only two tour companies from Palau are allowed access.
The dazzle of the sparkling aquamarine and turquoise waters are breathtaking. But even more inspiring in today's world of mass tourism that often over runs places like these – is the fact there are just no people here. In that sense, remote is good. Palau itself is remote of course and this part of the country is even more so. The entire country of Palau boasts a population of approximately 20,000 people and by far the majority of those people live in the south in and around its largest town, Koror.
The beaches continue to change and evolve here because of wave action and storms. The sand is almost untouched – other than flocks of sea birds which soak up the views. Wait for the tide to drop and a prime piece of temporary real estate appears in the form of a long white sand beach that magically stretches almost between the islands. This change can happen quickly – in the span of an hour.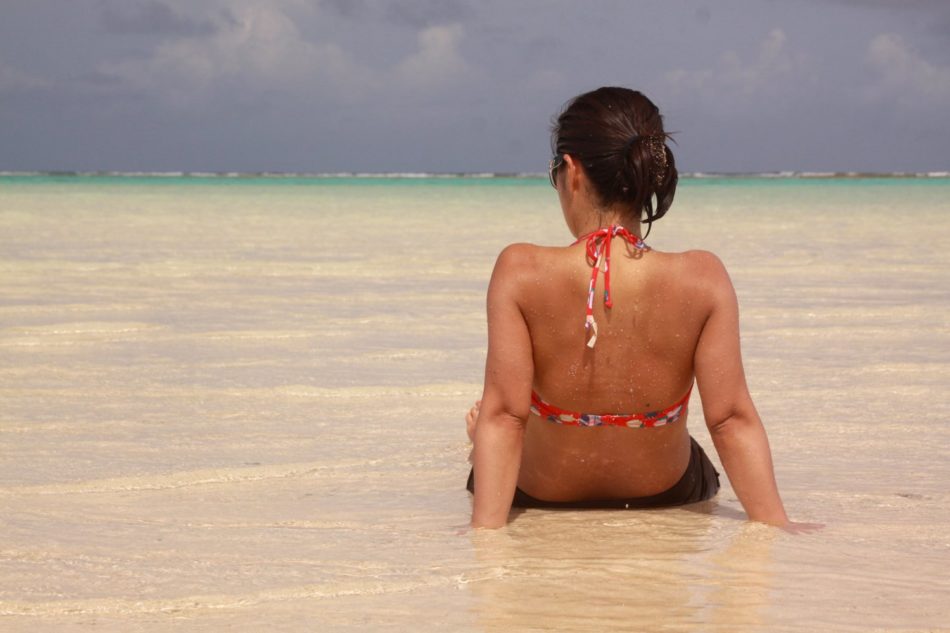 You just don't want to leave this special place. Lunch is freshly caught fish (caught earlier by line fishing on the 90 minute boat ride here) – grilled on the barbeque or prepared raw as sashimi. There's not many things better in this life than fresh sashimi simply prepared with soy sauce, lemon and wasabi. And accompanied by a Margarita. Or perhaps a beer picked up in one of the local markets.
One gets used to certain types of banana's that are grown specifically for the mass consumer. These tend to be dense and all have the same general bland flavor. Kayangel Atoll is known throughout Palau for its bananas – it is refreshing to try a banana that has a unique flavor with an appealing "lightness" in texture. Oh, and they often eat their bananas here with peanut butter! The island also produces delicious papaya and refreshing coconut juice.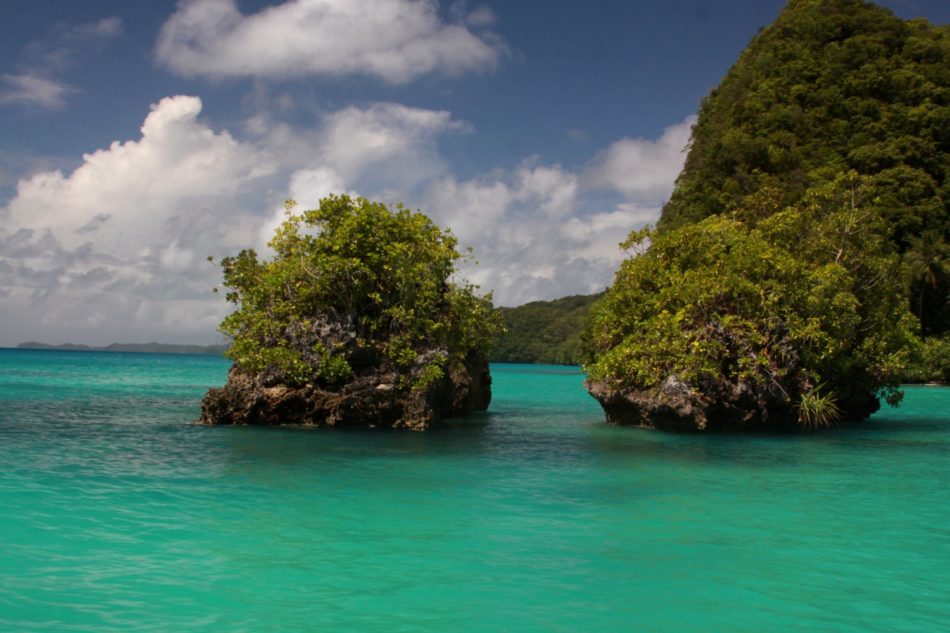 This part of Palau has excellent line fishing. The fishing is so good, that if you have not caught a fish within a minute or so of dropping your line, the guides will insist you try somewhere else. If you aren't pulling in a fish with nearly each line drop, perhaps you just aren't paying attention to the tug on your line. The fish are so plentiful in parts of the reef that nearly every drop of the line produces a "strike" from a fish.
During a recent stay in Palau – we used Impac Tours for all our guided outings. In our experience, their staff is very well trained, courteous, helpful and puts customer service at the core of their tours and activities. The island attractions are certainly not going anywhere and there are a number of tour companies in Koror all competing for tourist dollars – so the differentiating factor between each tour provider is their customer service and Impac over delivers in this regard.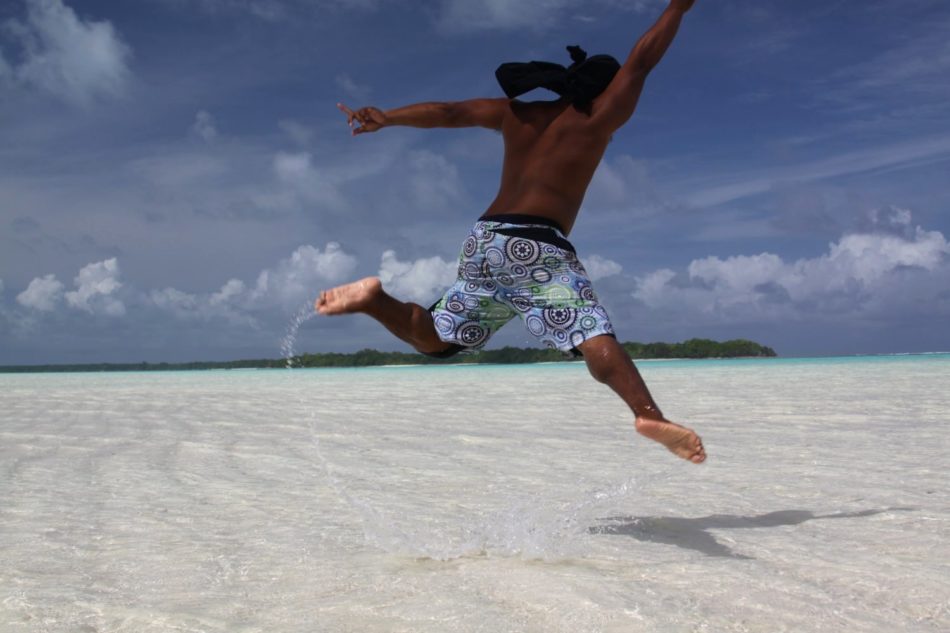 Impact tours will arrange this full day tour, leaving from either their office in Koror or area hotels. The journey to the atoll takes about 2.5 hours – as you take your time on the way, possibly visiting Palau's large capital building (built all alone, completely surrounded by jungle) and taking some time to snorkel the edge of a reef on the boat ride.
A day visit to this part of Palau is offered through their "Rainbow's End, North Explorer Tour" – but perhaps you would like more time to absorb this region's unique beauty. For truly a "local" experience, consider a home-stay on the main island of Kayangel. Several families either allow you to stay with them or have a separate room or home for guests. The state's entire miniscule population is on this island, spread out among several villages. Impac tours can help arrange your transportation and the actual home-stay. Visit: www.palau-impac.com