If you haven't yet visited Tokyo, the time is ripe. This dynamic city is gearing up for the 2020 Summer Olympics so it's a fine time to discover its wealth of offerings. From the swanky shops in Ginza to the teen fashion Mecca Harajuku, there's a neighborhood to please every tourist's taste.
There's so much to do and see in this bustling metropolis, you could stay for months–or years– and still not see it all. Make sure you allow plenty of time for people watching and soaking in the scene. Tokyo's street life should be savored slowly, like a fine wine. Here are a few activities and attractions that shouldn't be missed.
The Yamatane Museum of Art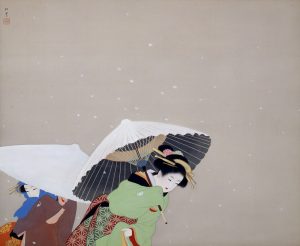 Nihonga is a traditional Japanese school of painting developed over many centuries. The Yamatane Museum of Art is the country's first collection specializing in contemporary Japanese Nihongapaintings from 1900 onwards. The paintings typically start with a natural foundation of washi paper, silk or wood. Mineral pigments, especially a textured pigment made from finely pulverized seashells, is a hallmark of nihonga. Scenes of the physicalworld in all four seasons, including trees with colourful autumn foliage, branches heavy with snow, spring cherry blossoms and cascading waterfalls surrounded by summer greenery, are sublime
Catch A View From Tokyo Skytree
At 634 meters in height, Tokyo Skytree is the tallest freestanding broadcasting tower in the world. The two enclosed observation decks present expansive view of the city's striking skyline with snow-capped Mount Fuji in the distance. The Sumida Aquarium, home to over 10,000 sea creatures and the largest open indoor tank in Japan, is also located here.
Ghibli Museum
If you love animation, a visit to the interactive Ghibli Museum is worth the trek. Located in the western suburb of Mitaka, the museum is an ode to the work of Hayao Miyazaki, the acclaimed manga artist and director of the Academy Award winning animated feature Spirited Away. Don't miss the animation studio exhibit, which recreates an actual studio and explores the technical process of creating an animated film.
Watch A Baseball Game
Baseball was introduced here in 1872 and fast became a national pastime. The rules are the same as in the United States yet watching a live game is a cultural immersion. Fans cheer their favorite teams in a manner unlike anything you've seen at Yankee Stadium. Tokyo is home to two teams and the season runs from April-October. The Yomiuri Giants home stadium is The Tokyo Dome, an awesome setting. Even if you're not a fan of the game, you will be entertained as fans wave thunder-sticks and nosh on dumplings.
Ride the Subway
Tokyo's subway and trains are a public transportation marvel. The subway is very efficient and riding it, even at packed rush hour, is incredibly civilized. It can be adventurous to navigate but getting lost is part of the experience. Politeness is highly valued and crime is nearly non-existent.
Get Out of Town: Nikko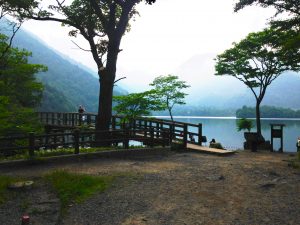 Tokyo could keep you busy for a lifetime, but no trip to Japan is complete without seeing the countryside. Catch Tobu Railway from Tokyo's Asakusa Station and in only 90 minutes, you'll be in Nikko. The serene natural beauty is a wonderful contrast to the hectic pace of Tokyo.
Nikko is home to the World Heritage Site Toshogu Shrine. It's a gold-encrusted, lacquered wonderland that enshrines the first Shogun of the Edo period, making it one of Japan's most important shrines.
After you've explored the shrine, check out Nikko's soothing hot springs, scenic lakes, thundering waterfalls and hands-on cooking classes that offer an authentic window into traditional Japanese culture.
Eat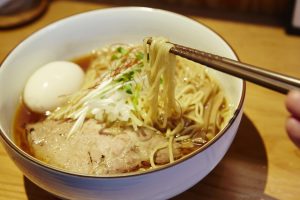 Tokyo Ramen Street is located among the maze of underground shops at frenetic Tokyo Station. Come hungry because eight of this city's best ramen shops are clustered here. It's heaven for noodle lovers.
Conveyor Belt Sushi is a fun way to eat. Sushi, noodles, dumplings, and other yummy small plates make their way around the carousel. Select whatever catches your eye as it rotates around the belt. They are located all over the city so take your pick. Mawashizushi Katsu Meguro near the Meguro Subway is authentic and delicious.
Tokyo's department stores present fantastic food halls that will get your mouth-watering. Japan's oldest department store is Nihombashi Mitsukoshi. Its basement food hall is bursting with stalls selling a range of edible temptations from around the globe.
Stay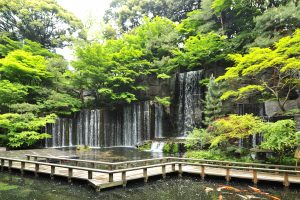 The Hotel Gajoen's atrium garden, complete with a waterfall, has a soothing quality. The hotel, located in a quiet residential neighborhood near Megaro Station, is a member of Small Luxury Hotels Of The World, so it's as refined and elegant as you would expect. The entire hotel is filled with Japanese art, so it's a visual treat. Choose from 60 Western-style or Japanese-style rooms. All are spacious and loaded with amenities. The hotel offers immersive activities included in the room rate such as a tea ceremony, morning yoga and guided tours of the art collection.
Japan is the land of cute and quirky mascots and Hello Kitty is one of its most popular. Tokyo is saturated with this adorable alabaster character with the pink hair-ribbon. One Shinjuku hotel, the Keio Plaza, takes it up a notch by offering Hello Kitty themed rooms. These whimsical guest rooms are decorated with Hello Kitty everything, right down to the wallpaper and wastepaper baskets. Choose between the Kitty Town room, with plenty of pop art flair, or the Princess Kitty room, with its storybook quality and bold splashes of pink. The hotel has a large outdoor swimming pool, a fine place to cool off during Tokyo's steamy summer season.
Get Here
If there was ever a good time to splurge on a business class seat, it's on a trip to Asia. I upgraded and flew from Newark to Narita nonstop with United. I didn't regret it for a minute.
United Polaris business class offers truly fine service. Dinner mirrored a tasting menu at an expensive restaurant in a major city. Fine wines were paired with each course. The irresistible highlight was made-to-order ice cream sundaes for dessert.
United Polaris is all about on-board sleep enhancement, something I appreciated on a fourteen-hour plane ride. My flat-bed seat came with snooze-enticing amenities like custom bedding, a soothing gel pillow and cozy pajamas.
Most of my fellow passengers changed into their PJs after dinner so it felt like a mid-air slumber party. I slept soundly for much of the flight and was ready to hit the ground running the moment we landed.
Photo credits: the author, Yamatane Museum of Art, Tokyo Tourism