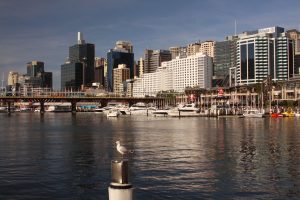 Australia is such a large country, making the decision to visit a very important and exciting one. It is key that you narrow down the exact places/cities that you want to visit in order to plan your best course of travel. When I travelled Australia back in 2012, I stuck primarily to several stops – hopping off in Perth, Brisbane, Sydney and Adelaide over an 8 week period. Here are my top things to do in each city.
Perth:
As the capital of Western Australia, there is no doubt that the city will be buzzing with life and energy. It boasts sandy beaches, botanical gardens, Mt. Eliza and more theatres and art galleries that you can shake a stick at. There really is so much to see and do here. I visited Perth for 5 days and personally, I found this a decent amount of time to see the glorious sights in the city.
Must see: Swan Valley is a picturesque culinary and vineyard destination. I enjoyed the scrumptious wines with some of the best cheese and fresh bread in the country – you can even get married here!
Brisbane:
Brisbane, capital of Queensland, is abuzz with creative ways to spend your days here. Brisbane is full of foodie restaurants, with some of the most delicious food in the country. The locals are so friendly so you'll make friends in no time. While you're there discover the shopping. From designer outlets at discounted prices, vintage boutiques, to local weekend markets, these people know how to shop.
Sydney:
Sydney was undeniable my favourite city to visit, reminding me of London with the fast-paced way of life and friendly faces. Sydney is very much an up and coming city, with some of the hottest restaurants, clubs and bars around.
Must do: climb the Sydney Harbour Bridge – this is one of my most memorable travel experiences abroad. Choose your climb times carefully; I recommend either 7am or 5pm so you will catch the city waking up, or just getting ready to party. The total climb takes about 45 minutes – don't forget your camera for some stunning urban scenery.
Adelaide:
One of the main reasons I visited Adelaide was family, however, there are plenty of things to see and do if you fancy visiting the beautiful city.
Must do: Take a trip out to Kangaroo Island. This side trip was a highlight of my entire time in Australia, with the island being a complete wilderness retreat, the National Park shows a spectacular array of kangaroos, wild birds of prey and Seal Bay, which is home to a breeding colony of rare wild sea lions. Take a day trip like I did or even stay overnight in one of the chic wilderness huts and be surrounded by peace and quiet.