If you've been thinking about doing a road trip to see the many amazing sites of this great country, there's one service I'd recommend you take a look at.
DriveNow offer a one-way campervan relocation service; where rental companies decide to move their campervans to a different state to accommodate to greater demand in that area due to big events or seasonal changes they, through Drive Now, give the general public an opportunity to relocate them rather than hiring a driver to.
And by "give the general public an opportunity to relocate them" I mean they rent campervans to people like you and me for basically no money. Often the greatest expense you'll encounter when planning a road trip will be the travel costs – this is a great way to get around those. Rental companies don't have to pay drivers, and you don't have to pay for a car or fuel. It's one of those rare win/win situations.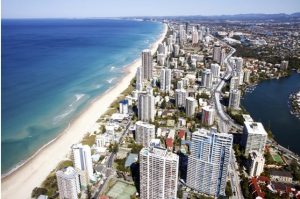 I myself have done a road trip from Brisbane to Sydney using Drive Now's campervans – my friends and I were lucky enough to snag a very spacious van for $5 a day with around $150 worth of free fuel. The one stipulation added was that we had to rent the campervan for a minimum of 3 days and a maximum of 5, but 3-5 days is was a good time allotment for this road trip anyway.
For us the highlight of the trip was, perhaps a little surprisingly, Port Macquarie. Not for the sites, but for the people; we're a group in our early-mid 20's, and we found this great hostel that housed a lot of fun and crazy Europeans, but of course on a road trip from Brisbane to Sydney there's so much to see for anyone in any age group.
Part of that is due to beaches. There were so many beaches that can be enjoyed on this trip, including:
• Various beaches in Newcastle; Newcastle's coastline is amazing.
• Same with Port Stephens – so many beaches, not enough time. We went to Fingal Beach and were definitely okay with our choice.
• We saw some amazing looking beaches in the Gold Coast when we took a drive along Beach Road to Southport but unfortunately didn't get to stop any appreciate most of them.
And of course, it wouldn't be a road trip if you didn't take the time to stop and take a picture at the Big Gold Banana.
I would totally recommend campervan relocation to those who want to see Australia but are on a tight budget. Back packers can really take advantage of this because what better way to see the beauty Australia has to offer than by hitting the open roads and checking it out for yourself. One tip though! Make sure if you are planning on coming back that you have your alternate transport organized! Nothing worse than being stranded in another state with no way to get back home!