The City's Three Alternative Summer Festivals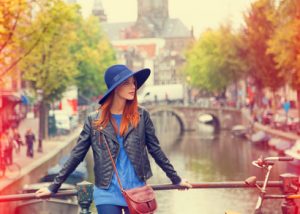 Amsterdam may be known by backpackers for its cannabis-serving cafes and red light district but this notorious city is also home to three world-class music festivals every summer.
They aren't all pop tunes and over-priced burgers like many of Europe's offerings – in keeping with Amsterdam's bohemian reputation, the festivals are based on culture, diversity and experiment.
With cheap prices adding to their allure, visiting this vibrant modern city for a music festival makes a quirky budget summer vacation.
World music
Held annually in June, the Amsterdam Roots Festival is a celebration of world music that brings top international acts and performers into the city. It's an unusual genre to find a whole festival dedicated to and 2008's "World in Europe" themed week featured such diverse acts as Balkan Flamenco, Ana Moura, La-33, Baaba Maal and Ozomatli.
Around 60 gigs take place in the Concertgebouw and Tropentheater as well as the Melkweg and Pardiso nightclubs. The biggest event, however, is the free "Roots Open Air" concert held on the first Sunday in Oosterpark. There are also films and photography providing context and background to the event.
The Amsterdam Roots Festival is about more than the music – it's a tribute to cultural and ethnic diversity and its laid-back feel is indicative of the relaxed legislation and atmosphere for which the city is famous.
Electro
At the beginning of July, Holland's capital is transformed by all-night revelry for 5 Days Off. Every year, bright new talent and renowned DJs from the electronic/dance music scene attend this alternative city festival.
Over its five day duration, a young, trendy crowd enjoy clubbing and live shows across Amsterdam. Tickets are a steal at $50 for unlimited access to events, with cheaper entry prices available for individual concerts.
Like the Amsterdam Roots Festival, there is an additional side program of experimental films, electronic music videos and art installation on display as the organizers strive to increase awareness of other art forms associated with the culture of the event.
The festival's reputation ensures 5 Days Off also has a quality musical line-up and top international acts – French electro-rockers Justice and techno legend Erol Alkan were among artists confirmed for 2008.
Classical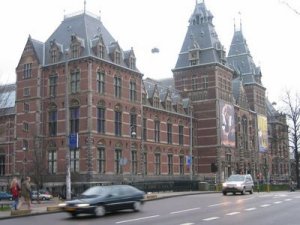 Later on in August, the Amsterdam Canal Festival or Grachtenfestival consists of nine days of indoor and outdoor classical performances at historical or monumental venues along two of the city's main canals.
More than 70 concerts showcase national and international talent, including soloists from the Opera Studio Nederland, at 20 different locations which culminates in the Prinsengracht, held on a floating stage in front of Hotel Pulitzer.
The highlight of the festival is a series of free performances in gardens and on roof terraces of canalside homes on the final night. Tickets for other shows are inexpensive though, costing between $5 and $20 each.
Where to stay
Budget accommodation is predictably easy to find in a city which attracts so many backpackers and independent travelers with its reputation for fun and a chilled-out vibe.
Amsterdam hostels, like most hostels in the Netherlands, are cheap, good quality and lively places to stay. Thanks to sociable shared facilities and dormitories and the bars and cafes now attached to many, they also provide a great place for travelers to meet. During festival periods in particular you're bound to find other visitors who've headed to the city for the same reasons!

Getting there
Nearby Schiphol Airport is regularly served by low-cost airlines and there's a quick train service to take you into the city center for a few Euros. Amsterdam is also part of Europe's extensive train network and is easily reached from other major destinations on the continent.
From the UK, another good budget option is to take the ferry from Harwich to Hook of Holland followed by an efficient Dutch train on to Amsterdam. Alternatively, the Eurostar provides a comfortable high-speed service between London and Brussels where an intercity train will connect.