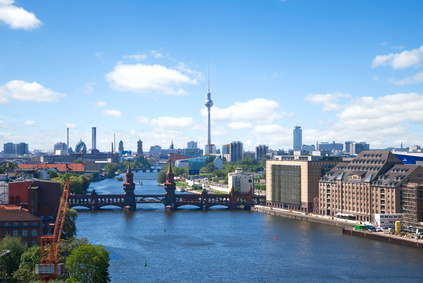 The times when graffiti and other forms of street art were considered to disgrace whatever surface they were on have long passed. What used to be called vandalism by juvenile delinquents is now art and street art has hit the mainstream art scene establishing itself as an accepted art form with growing popularity.
Berlin is considered to be one of the most important hubs when it comes to street art. Since the early 90s, after the fall of the Berlin wall, the city has turned into an attractive canvas for street artists from all over the wall because of the many neglected walls in the city. Staying in Berlin apartments it is hard to turn a corner in Friedrichshain or Kreuzberg with blank walls.
Street art has made the world of art "real" and more accessible and comprehensible for everyone. The works often contain a strong (political) message and/or critique about topics that everyone can relate to. Though, not all street art is legal there are many works that have been sanctioned by official institutions as projects for contemporary urban spaces. The East Side Gallery, for example, is a 1.3 km (0.8 miles) long stretch of the former Berlin Wall with more than 100 art works of artists from all over the world. Not only is this a great memorial that symbolizes freedom and openness, but it is also the greatest open air gallery in the world.
One of the most renowned Berlin-based street artists is El Bocho who leaves his trace all over the city. His work and the work of many other street artists are such a big part of the image of Berlin, in particular because the art is so real and people can identify with the artist's work and vision. In a way street art is the artistic equivalent to the city of Berlin itself: Young, innovative and steadily evolving, and to some extent provocative. When you rent apartments in Berlin you will see how street art defines the urban character of this city and how it infiltrated the art galleries.